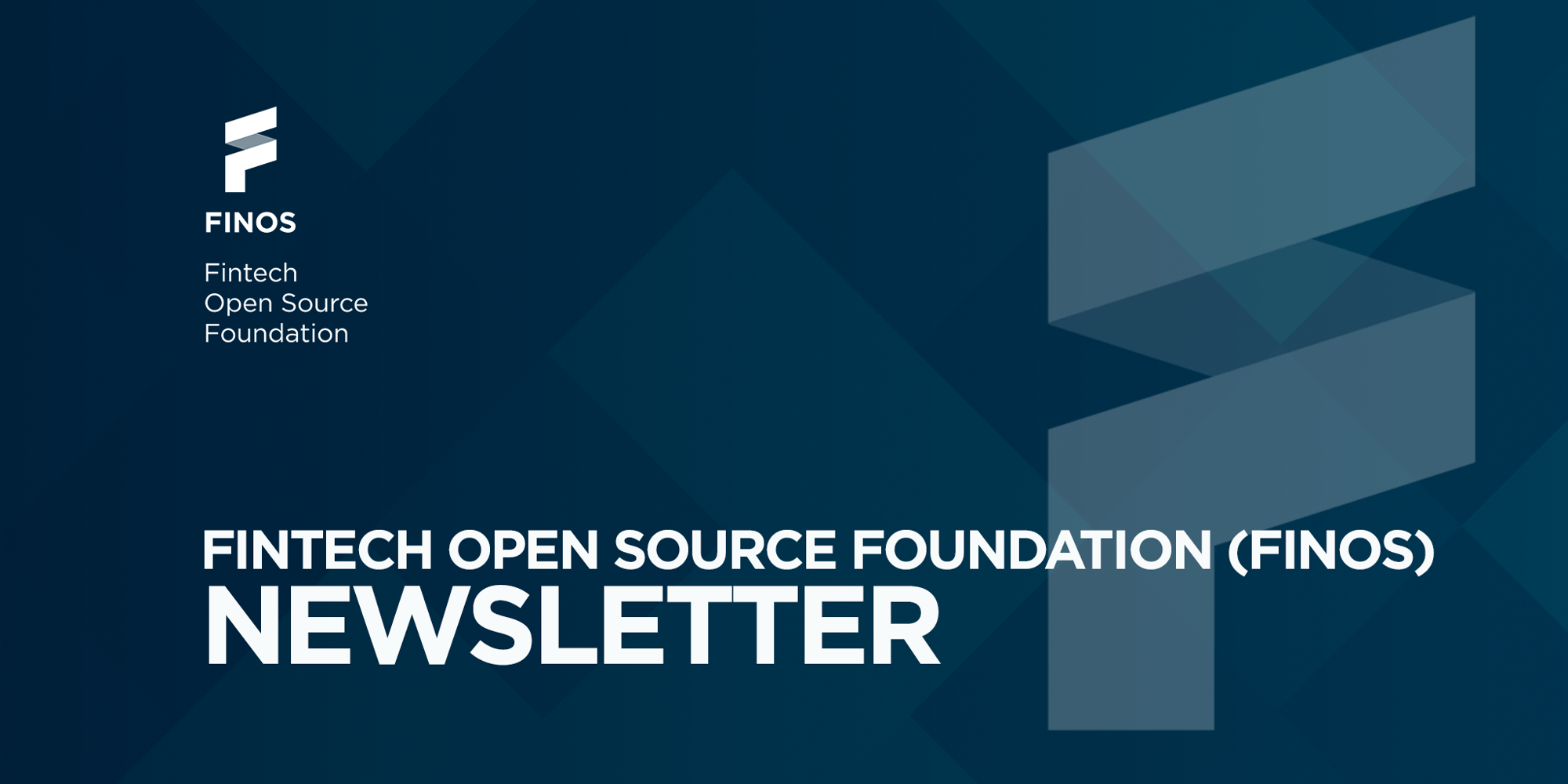 FINOS MONTHLY UPDATE
29 JUNE 2023
Get ready for an action-packed newsletter! This month we're thrilled to share the highlights of our recent events in London. We had exciting announcements including the Zenith SIG, empowering the financial services industry to explore emerging technologies through open source. Join us today for the kick-off meeting at 10 am EDT / 3 pm BST. Find more details on the SIG below.
Discover details on the new general availability of the FDC3 2.0 Conformance Program and the introduction of new certified Desktop Agents, expanding our offerings to nine software products. Learn more below.
We're delighted to unveil version 4.0 of the Common Domain Model (CDM). Explore the latest enhancements and how to utilize them below.
Don't miss the opportunity to help shape the financial services industry through the 2023 State of Open Source in Finance survey! Influence the future by participating in this survey now.
FINOS UPDATES
LONDON OPEN HOUSE & MEMBER MEETING RECAP

Thank you to everyone who joined us at the Open House and Member Meeting this month. It was a blast and great to have you join us and contribute to the success of the events and the overall open source community. Read about the highlights in our latest blog here.
During our Open House event this month, we announced the expansion into emerging technologies with the launch of Zenith SIG. This special interest group aims to empower the financial services industry to explore and leverage open source to identify and evaluate emerging technologies such as Cloud Computing, Blockchain & DLT, Generative AI, Robotics & RPA to transform the sector. Anyone who is interested, join the kick-off meeting happening today, Thursday, June 29th at 10 am EDT / 3 pm BST. For more details, read the full press release here.


NEW FDC3 2.0 CONFORMANCE PROGRAM AND NEW CERTIFIED DESKTOP AGENTS
We made another significant announcement during the Member Meeting: the general availability of the FDC3 2.0 Conformance Program and the introduction of the new class of FDC3-compatible Desktop Agents. This development expands our offerings to a total of nine software products across FDC3 1.2 and 2.0. The FDC3 1.2 Conformance Program is completely open source and developed with the support of Scott Logic. To learn more, read the full press release here.


VERSION 4.0 OF CDM HAS BEEN RELEASED
We're delighted to announce the release of version 4.0 of the Common Domain Model (CDM). This significant milestone represents a major advancement for the project. In this latest version, several technical improvements have been implemented including bug fixes, updates to dependencies, and enhancements to synonym mappings. Read the recent Finadium article around CDM adoption. To explore the advancements introduced in version 4.0, visit the CDM GitHub Repository. Additionally, join the CDM Working Groups every Tuesday, and stay updated on future developments by subscribing to the CDM mailing list.


2023 STATE OF OPEN SOURCE IN FINANCE SURVEY IS LIVE
If you work in the financial services industry and are familiar with your organization's open source approach, please take the survey now. The results will be launched at the Open Source in Finance Forum in November. Read last year's survey now.
RECENT HIGHLIGHTS:
IN CASE YOU MISSED IT:

Thank you to everyone who joined us at our Q2 All Community Call and to our guest speakers including, BMO's Kim Prado, Discover's Dan Gisolfi, and Founder & co-chair of our Emerging Technology SIG, Feynic Technology's Keith O'Donnell. In case you missed it, view the recording and slides here.

COMMUNITY SPOTLIGHT: SYNECHRON
We would like to send a special thank you to the team at Synechron for hosting FINOS for our OSinFinance Meetup: FINOS Strategic Initiatives Open House last month. Read a summary of what the event entailed here.
Watch a recent Fintech Times Webinar where our Executive Director Gabriele Columbro, with speakers from Percona and StandardDAO, discuss how open source technology's security and scalability can be balanced to create a recipe for success.


EVENTS
August 2: Our August meetup, in partnership with Scott Logic, is set to be held at NatWest's Bishopsgate offices in London. The event will focus on AI and open source, delving into the opportunities and challenges involved in harnessing AI's business potential. Register here.
OPEN SOURCE IN FINANCE FORUM, NYC
November 1: Register for our annual Open Source in Finance Forum conference at the Marriott Marquis Hotel in Times Square NYC. FINOS members receive complimentary passes and discounts. Reach out to osff@finos.org for your member code. If you're interested in sponsoring the event, download the prospectus here or if you'd like to participate in the FINOS Project Expo/Demo Showcase, complete this form or email Eteri for more information.

Stay tuned for upcoming events! If you haven't already, sign up now for regular updates.
LEARN MORE
FINOS Good First Issues - Looking for a place to contribute? Take a look at good first issues across FINOS projects and get your feet wet in the FINOS community.
State of Open Source in Financial Services Report 2022 - Learn about what is really happening around open source in FSI. If you work in financial services, please take the 2023 survey now!
This Week at FINOS Blog - See what is happening at FINOS each week and if you'd like to subscribe to the email, please click here to be added to the mailing list.
FINOS Landscape - See our landscape of FINOS open source and open standard projects.
Community Calendar - Scroll through the calendar to find a meeting to join.
FINOS Slack Channels - The FINOS Slack provides our Community another public channel to discuss work in FINOS and open source in finance more generally.
Project Status Dashboard - See a live snapshot of our community contributors and activity.
Events - Check out our upcoming events or email marketing@finos.org if you'd like to partner with us or have an event idea.
FINOS Open Source in Finance Podcasts - Subscribe and listen to the first open source in financial services and banking podcast for deeper dives on our virtual "Meetup" and other topics.
Interested in FINOS open source projects? Click the link below to see how to get involved in the FINOS Community.