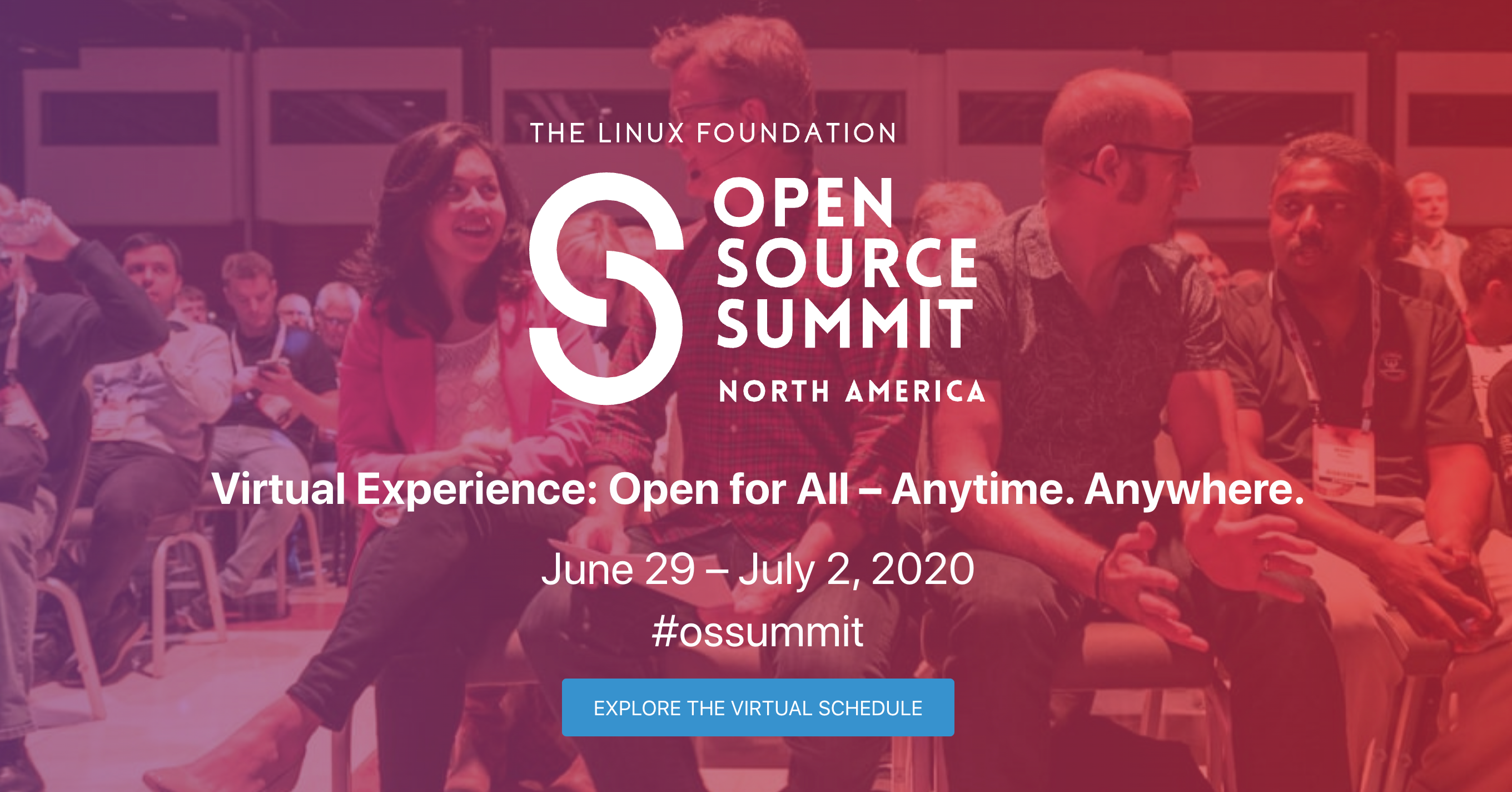 Open Source Summit North America (OSS NA) is the leading conference for developers, architects, and other technologists – as well as open source community and industry leaders – to collaborate, share information, learn about the latest technologies and gain a competitive advantage by using innovative open solutions.
FINOS Executive Director, Gabriele Columbro will speak on Monday, June 29th at the event.
Join The Linux Foundation for the Open Source Summit North America 2020 - Virtual Experience June 29 - July 02, 2020 online.