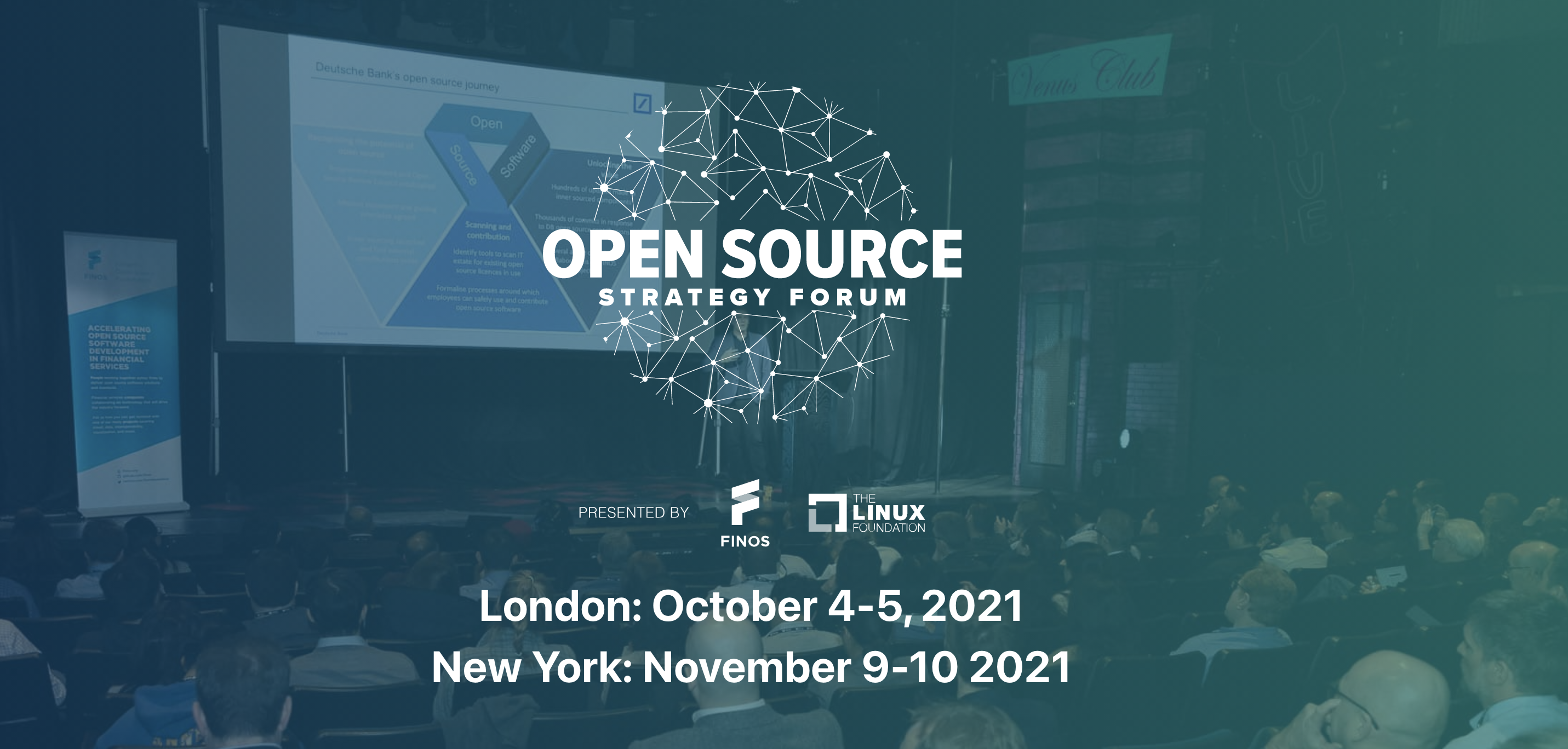 We are live and in person in New York for the Americas FINOS Members Meeting - November 9, 2021.
This is a FINOS Members only event, and free to FINOS Member Employees. This event is the day before the Open Source Strategy Forum - New York.
FINOS Members' employees are eligible to receive complimentary registration as part of their company's membership. Please email ossf@finos.org to request the FINOS Member access code.
If you already have your member code: Register Now