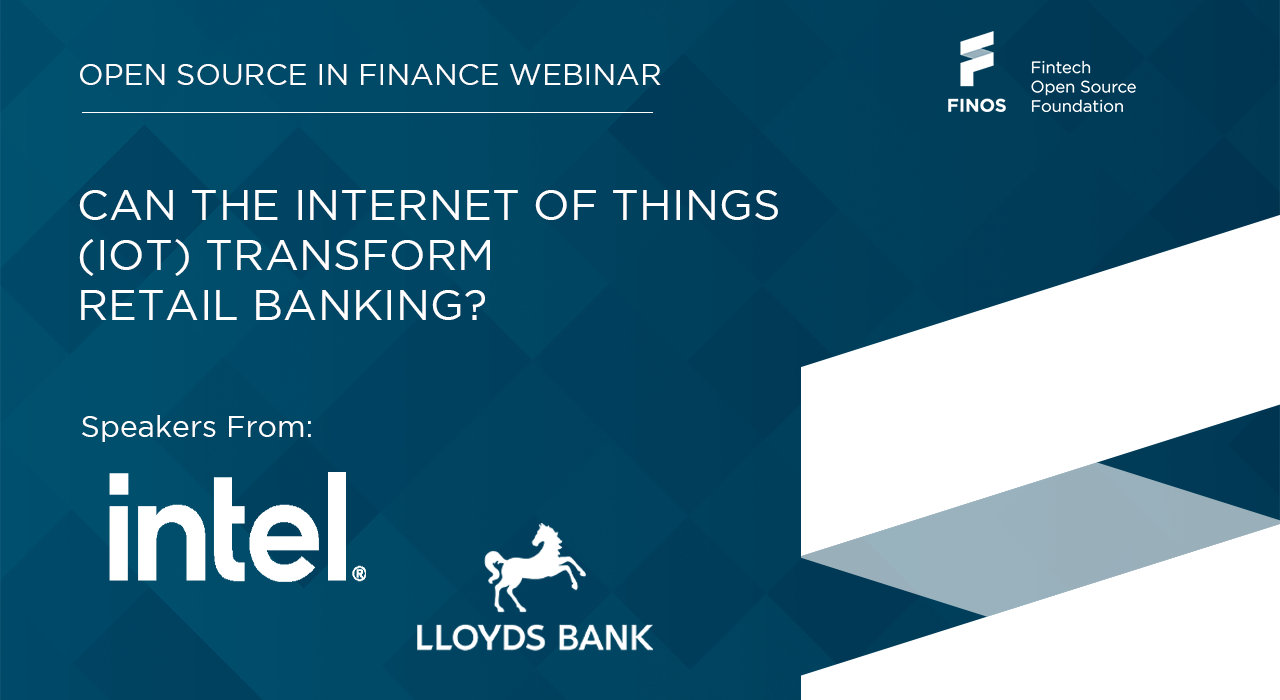 Save The Date and Register Below
Join FINOS for this industry experts panel discussion as we explore whether open source and the Internet of Things can help redefine customer experience in post covid retail banking.

Our experts from Lloyds Banking Group and Intel for this superb panel discussion are ... Dan Makoski, Chief Design Officer, Lloyds Banking Group. Philip Bonhard, Customer Experience Lead, Lloyds Banking Group. Kathy Crumley, Global Banking Lead & Payment Enablement Strategist, Intel and Vicki Milhoan, Solutions Engineer, Intel.