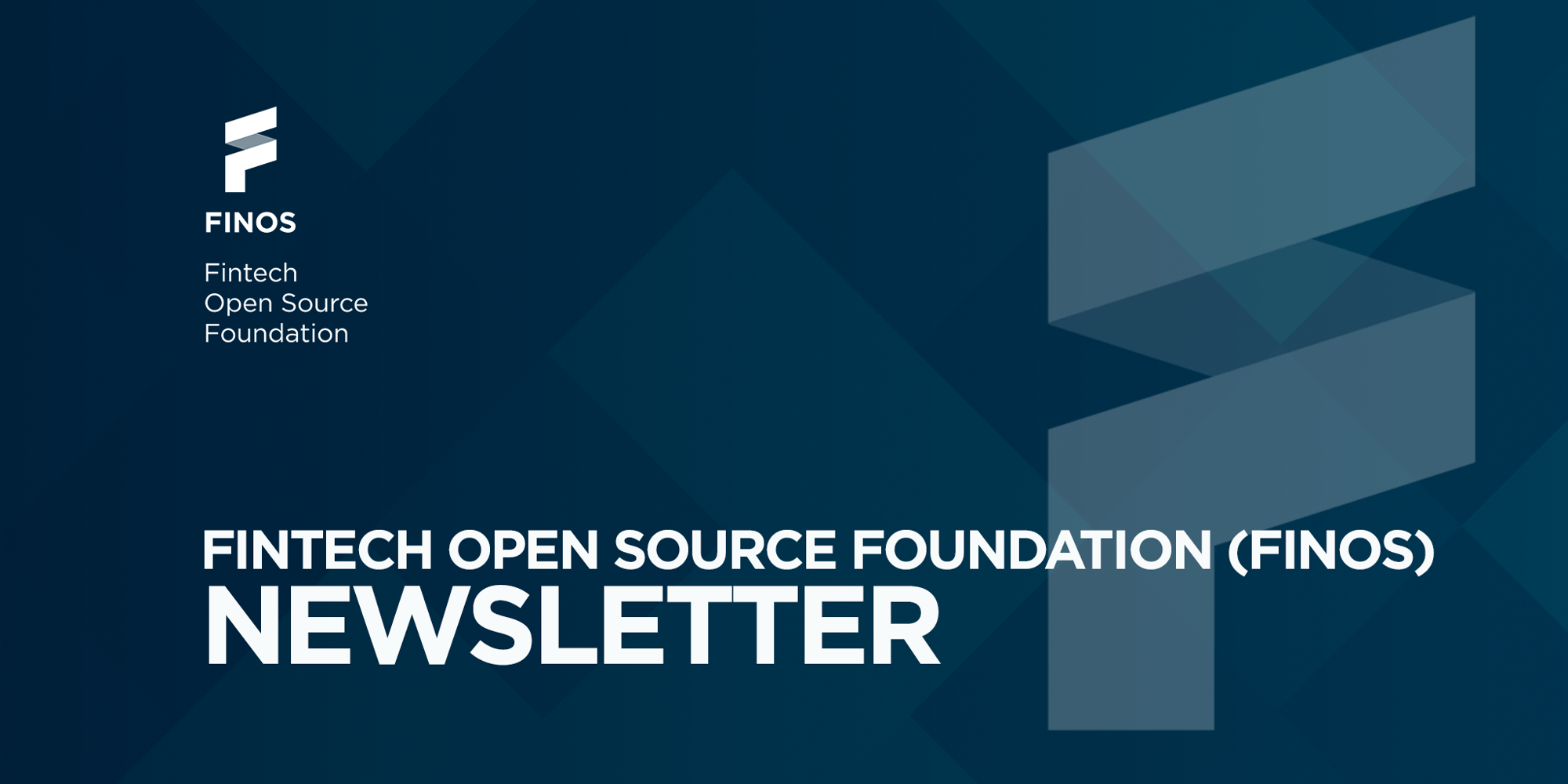 FINOS MONTHLY UPDATE
2 may 2023
Exciting news! - registration is officially open for our eighth annual Open Source in Finance Forum, happening on November 1st in NYC! Take advantage of our early bird pricing at just $275 - ends on August 18th! That's not all - you can also get involved by submitting a talk, showcasing at the project expo, and/or sponsoring the event. Learn more below.
Don't miss out on our first FINOS Hackathon, starting tomorrow on May 3rd and 4th. Join us in New York or London at the Bank of Montreal offices. There are only a few spots left. Find out more information below.
We also have the pleasure of welcoming Rimma Perelmuter to the team as VP, Strategic Growth for FINOS & LF Europe. Learn more about Rimma below.
FINOS UPDATES
OSFF Registration for our annual Open Source in Finance Forum (OSFF) is now open! Join us on Wednesday, November 1st at the Marriott Marquis Hotel in Times Square NYC. Early bird pricing of just $275 is available until August 18th, so register now to secure your spot. In addition to attending, there are other opportunities to get involved:
Sponsor

the event and

capitalize on unique branding and talent opportunities. FINOS members receive a 20-30% discount on sponsorship.

Submit a talk

to showcase your progress and expertise in areas such as open source readiness, open regtech, interoperability, finops, mainframe, and emerging technologies.

Participate

in the FINOS Project Expo/Demo Showcase.

Complete this form

or

email Eteri

for more information.



RIMMA PERELMUTER JOINS THE TEAM

We're excited to welcome Rimma Perelmuter to our team as VP, Strategic Growth for FINOS & LF Europe.
She joins FINOS with 20+ years digital trade body leadership and ecosystem development experience, with a unique cross-sector knowledge and deep expertise in the mobile sector having co-founded and scaled Mobile Ecosystem Forum.
She will be primarily focused on growth of the FINOS Member base and the membership value globally, as well as supporting growing our footprint in Europe across the whole open technology collaboration spectrum. Having previously served as Executive Director at Datum Future and developed partnerships at the Open Data Institute (ODI) and the Internet Commission, Rimma also takes an active interest in digital responsibility, AI ethics, and human-centric innovation. Don't miss your chance to meet Rimma in person this week at our events in NYC. Reach out here.

RECENT HIGHLIGHTS:
Open Source Readiness blog posts:
IN CASE YOU MISSED IT:

Our Executive Director, Gabriele Columbro, was a recent guest on TechStrong TV's "The Open Mainframe" where he discussed fintech, open source, and mainframe modernization. He emphasized the importance of open source in financial services and highlighted the role of the open mainframe in modernization efforts. Watch the full episode here.

COMMUNITY SPOTLIGHT: ZENITH EMERGING TECHNOLOGIES PROPOSED SIG CO-CHAIRS
For this month's Community Spotlight, we are thrilled to feature the co-chairs of the proposed SIG - Zenith Emerging Technologies: Peter Smulovics, Executive Director at Morgan Stanley and FINOS Co-Chair of the Open Source Readiness SIG; Keith O'Donnell, Managing Director at Feynic Technology; and Patrick Downing, Vice President of Identity and Access Management at Morgan Stanley. Learn more about their contributions and achievements in our full spotlight here.
EVENTS
FINOS INTEROPERABILITY & REGTECH HACKATHON
May 3-4: Join us for our first Hackathon happening tomorrow and Thursday at the Bank of Montreal offices in New York and London. Check out the use cases for the event here, and if you have any questions for the London event, reach out to James, and for the New York event, reach out to Mao.
May 15: Join us for our next "Big Boost Mondays" event in Dublin at Microsoft. Guest speakers include Martina Naughton, Global Partner Sales Director at Microsoft Ireland, Jeevantika Lingalwar, Cloud Solution Architect & D&I Gender Pillar Lead at Microsoft Ireland, and Clare Dillon, Executive Director at InnerSource Commons Foundation. Register now to secure your spot.
FINOS OPEN HOUSE & REGTECH GLOBAL SHOWCASE
June 14: Join us for FINOS Open House & Regtech Global Showcase from 1pm - 7pm at JP Morgan - Embankment, London. This event is open to all and will feature panel discussions on the latest trends in open source technology for finance, as well as a RegTech Global Showcase in partnership with The RegTech Association. Engage with industry experts and learn about the future of regtech in finance. Register here.
FINOS MEMBER MEETING (MEMBER ONLY)
June 15: If you're an employee of a FINOS member, join us for a day of insightful discussions and networking, all in a Chatham House Rule environment. Find out more information here and register to secure your spot.
OPEN SOURCE IN FINANCE FORUM, NYC
November 1: Register for our annual Open Source in Finance Forum conference at the Marriott Marquis Hotel in Times Square NYC. We'll keep you informed of the Call for Papers, Registration, Schedules and more! To learn about sponsoring, submitting a talk or participating in our project expo, visit the website here.

Stay tuned for announcements on upcoming events! Sign up now for regular updates.
LEARN MORE
FINOS Good First Issues - Looking for a place to contribute? Take a look at good first issues across FINOS projects and get your feet wet in the FINOS community.
State of Open Source in Financial Services Report 2022 - Learn about what is really happening around open source in FSI.
This Week at FINOS Blog - See what is happening at FINOS each week and if you'd like to subscribe to the email, please click here to be added to the mailing list.
FINOS Landscape - See our landscape of FINOS open source and open standard projects.
Community Calendar - Scroll through the calendar to find a meeting to join.
FINOS Slack Channels - The FINOS Slack provides our Community another public channel to discuss work in FINOS and open source in finance more generally.
Project Status Dashboard - See a live snapshot of our community contributors and activity.
Events - Check out our upcoming events or email marketing@finos.org if you'd like to partner with us or have an event idea.
FINOS Open Source in Finance Podcasts - Subscribe and listen to the first open source in financial services and banking podcast for deeper dives on our virtual "Meetup" and other topics.
Interested in FINOS open source projects? Click the link below to see how to get involved in the FINOS Community.