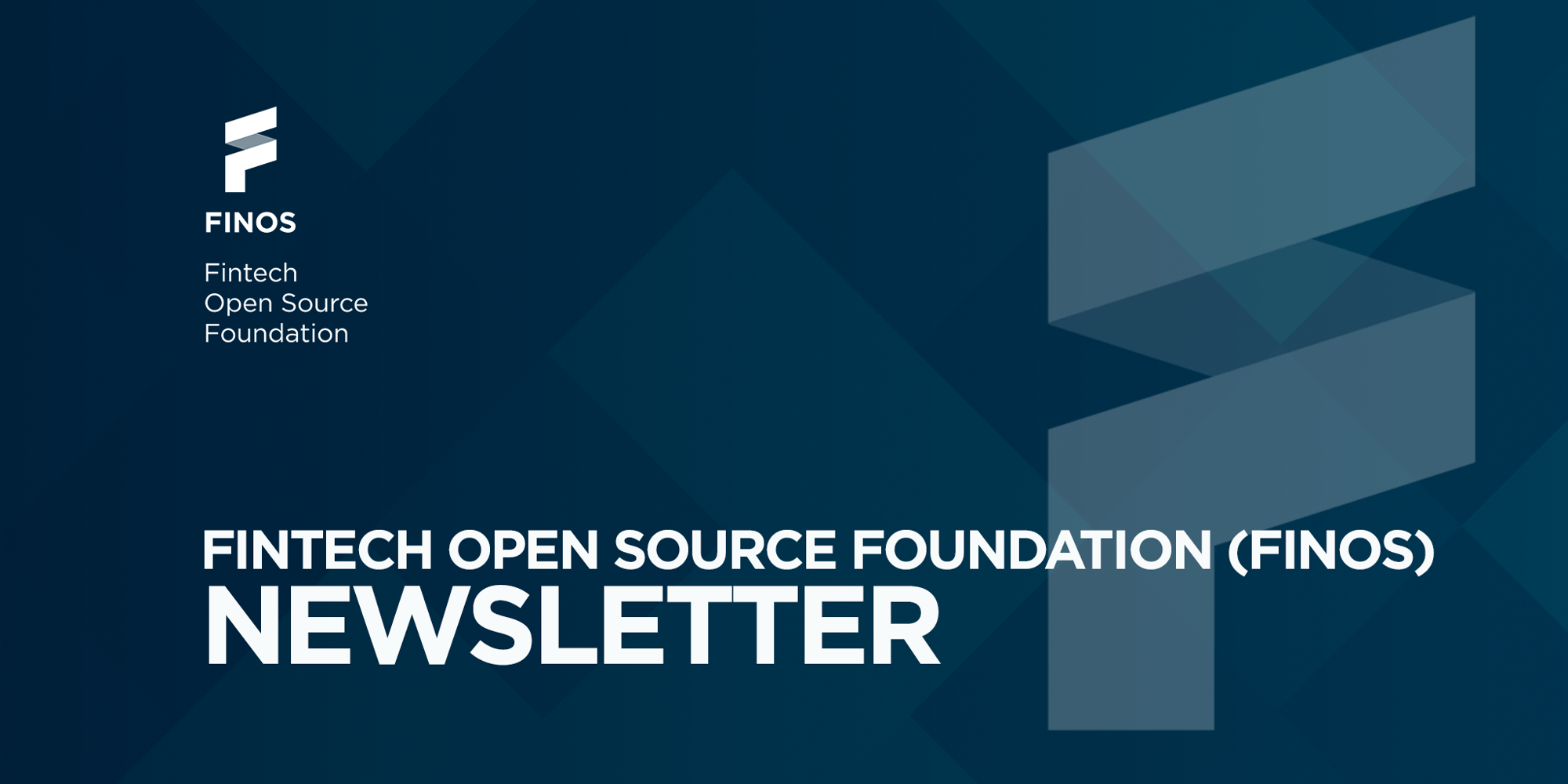 FINOS MONTHLY UPDATE
8 AUGUST 2023
Open Source in Finance Forum Schedule is Live! Register Now!
Join the All Community Call TOMORROW!
Last Chance - Complete the State of Open Source in Financial Services Survey!
The Common Cloud Control Project is Live!
FINOS UPDATES
JOIN US TOMORROW FOR ALL COMMUNITY CALL
Join us tomorrow for our Q3 All Community call at 11 am EDT / 4 pm BST to hear the latest news from the FINOS governing board meeting, community and project developments, upcoming activities and much more. Register here.
View the full schedule now for our annual Open Source in Finance Forum, taking place at the Marriott Marquis Hotel in Times Square NYC. FINOS members can take advantage of complimentary passes and discounts. Reach out to osff@finos.org for your member code. Register now!
COMPLETE THE STATE OF OPEN SOURCE IN FINANCE SURVEY
Last chance to have your say in the State of Open Source in Financial Services survey. If you work in financial services and are familiar with your organization's open source approach, we value your input. Make sure to complete the survey. The results will be launched at the Open Source in Finance Forum in November. Read last year's survey now.
FINOS ANNOUNCES FORMATION OF COMMON CLOUD CONTROL PROJECT

We recently announced the formation of the Common Cloud Controls Project. In collaboration with Citi and supported by more than 20 FINOS member firms, the project aims to establish consistent controls for compliant public cloud deployments in the financial services sector. Complete the form if you're a FINOS member and wish to get involved. For those who aren't FINOS members yet, we encourage you to consider applying for membership here. To learn more, check out the press release.
The Common Domain Model (CDM) is now accessible in Python, thanks to the collaborative efforts of CLOUDRISK, FT Advisory, and TradeHeader teams. This milestone opens up a world of opportunities to a new community of developers looking to leverage CDM in their projects. To learn more, check out the latest blog post by ISDA's Ian Sloyan.

The FDC3 project is thriving and we're eager to boost engagement even further. We're currently seeking volunteers to participate as beta-testers for FDC3 and Open Source Readiness (OSR) certification. Your feedback will help us refine and improve the standard. If you're interested, please complete this form or reach out to our Senior Technical Architect, Rob Moffat at rob.moffat@finos.org. We're also seeking new maintainers for FDC3 identity and language integrations. If you have the expertise and would like to contribute to the project, contact us at fdc3@finos.org.
RECENT HIGHLIGHTS:
IN CASE YOU MISSED IT:

LONDON OPEN HOUSE & MEMBER MEETING RECAP
Thank you to everyone who joined us at our London Open House and Member Meeting in June. The event was a great success with discussions on emerging technologies, interoperability, open regtech and much more. In case you missed it, read more about the events in our recap blog here. If you're interested in getting involved in our projects or Special Interest Groups, check out landscape.finos.org for more details.


EVENTS
August 9: Join us tomorrow at 11 am ET / 4 PM BST for our virtual Q3 All Community Call where you'll hear updates from the recent governing board meeting, our strategic initiatives, community updates and much more. Register here.
September 19-21: Join us at the Open Source Summit Europe, held in Bilbao, Spain. Hosted by the Linux Foundation, this event offers engaging sessions on innovations, the future of open-source technology and much more. View the full schedule here and register now!
OPEN SOURCE IN FINANCE FORUM, NYC
November 1: Register for the Open Source in Finance Forum conference at the Marriott Marquis Hotel in Times Square NYC. View the full schedule here. If you're interested in sponsorship opportunities, download the prospectus here or if you'd like to participate in the FINOS Project Expo/Demo Showcase, complete this form or email Eteri for more details. Help us shape the event by proposing keynote speakers! Send your speaker proposals to osff@finos.org.

Stay tuned for upcoming events! If you haven't already, sign up now for regular updates.
LEARN MORE
FINOS Good First Issues - Looking for a place to contribute? Take a look at good first issues across FINOS projects and get your feet wet in the FINOS community.
State of Open Source in Financial Services Report 2022 - Learn about what is really happening around open source in FSI. If you work in financial services, please take the 2023 survey now!
This Week at FINOS Blog - See what is happening at FINOS each week and if you'd like to subscribe to the email, please click here to be added to the mailing list.
FINOS Landscape - See our landscape of FINOS open source and open standard projects.
Community Calendar - Scroll through the calendar to find a meeting to join.
FINOS Slack Channels - The FINOS Slack provides our Community another public channel to discuss work in FINOS and open source in finance more generally.
Project Status Dashboard - See a live snapshot of our community contributors and activity.
Events - Check out our upcoming events or email marketing@finos.org if you'd like to partner with us or have an event idea.
FINOS Open Source in Finance Podcasts - Subscribe and listen to the first open source in financial services and banking podcast for deeper dives on our virtual "Meetup" and other topics.
Interested in FINOS open source projects? Click the link below to see how to get involved in the FINOS Community.