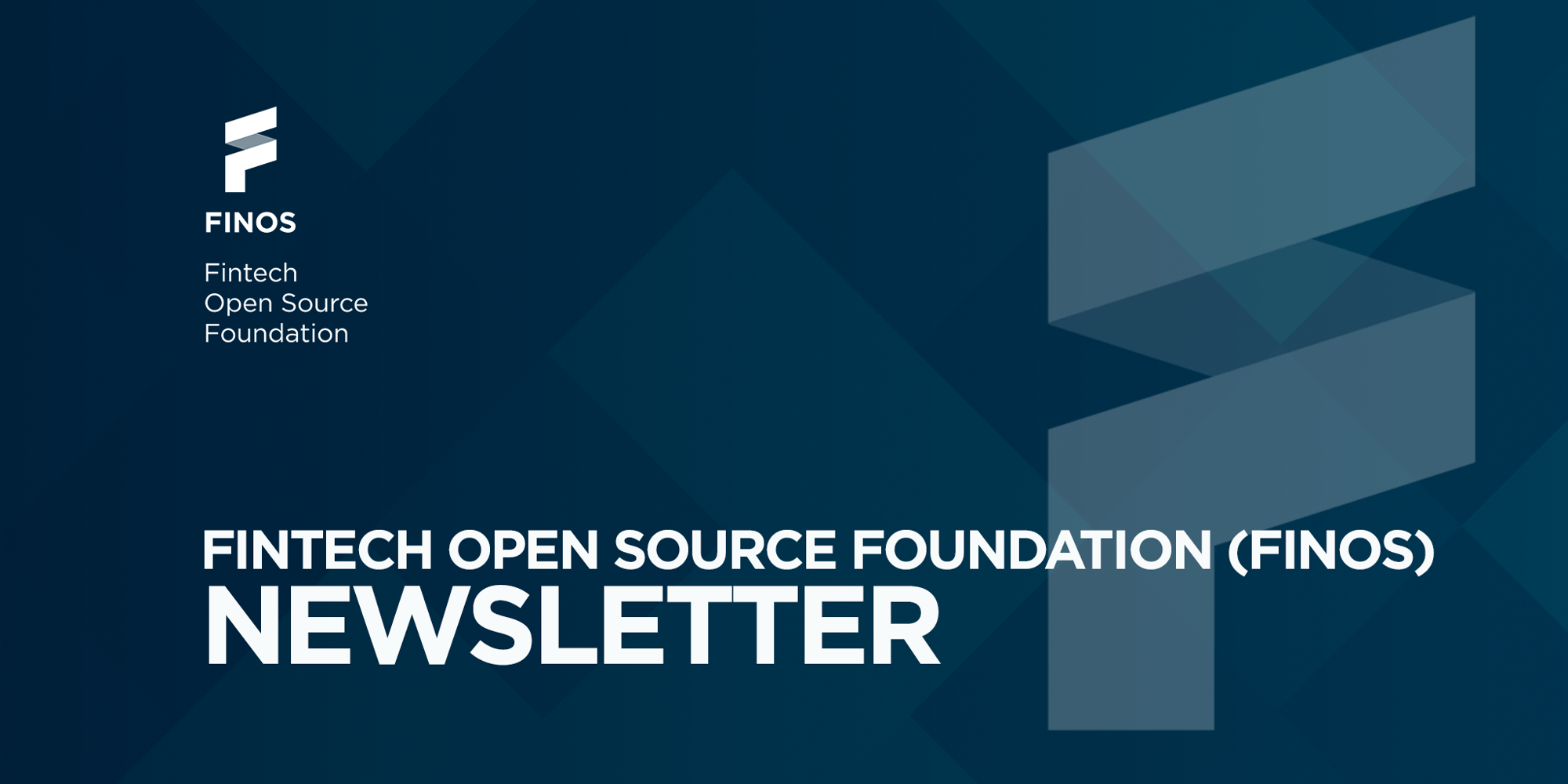 FINOS MONTHLY UPDATE
12 September 2023
Join our FINOS team at Linux Foundation Open Source Summit NEXT WEEK!
Sign up for the FDC3 Certified Practitioner Exam for FREE this month only!
Submit your candidacy for the Technical Oversight Committee!
Last chance to sponsor our Open Source in Finance Forum!
FINOS UPDATES
Come visit the FINOS booth at the Linux Foundation Open Source Summit in Bilbao on September 19th to 21st at this conference umbrella, composed of a collection of events covering the most important technologies, topics, and issues affecting open source today. Register here.
Do you want to learn the basics of FDC3 or become a Certified FDC3 Practitioner? We have two great options for you - one free and one free for a limited time only. Take the new Linux Foundation Introduction to FDC3 course and/or test out our new Certified FDC3 Practitioner exam. If you sign up for the exam before the end of September, you will be eligible to take it for free and receive a certificate and Credly badge issued by the Linux Foundation to share on socials. (And stay tuned for more FDC3 announcements at OSFF...)
TECHNICAL OVERSIGHT COMMITTEE CANDIDACY
On July 19th 2023, the Technical Oversight Committee (TOC) became an official body of the FINOS charter. This group has a number of responsibilities including, shaping and growing the overall landscape of projects, and providing strategic direction to the board. There are currently 2 vacant seats at the TOC and we're announcing the opening for candidacies starting on Monday September 18th and closing on Monday October 2nd. Candidacy information available here.
We are running out of sponsorship slots for OSFF! View the sponsorship details here for our annual Open Source in Finance Forum, taking place at the Marriott Marquis Hotel in Times Square NYC. Haven't registered yet? FINOS members can take advantage of complimentary passes and discounts. Reach out to osff@finos.org for your member code. Register now!
If you're a FINOS member and consider yourself a subject matter expert in emerging technology, we invite you to join the Zenith Brain Trust, where innovation takes center stage. Your expertise will help shape the future, so don't miss this opportunity to be part of it! Contact the SIG if you need more information of have any questions. Plus listen to the newest OSinFinance Podcast with Zenith co-chair Peter Smulovics.
FINOS COMMON CLOUD CONTROL PROJECT: 100+ PARTICIPANTS, 20+ FIRMS

We recently announced the formation of the Common Cloud Controls Project, that is still in the FINOS Member only participation stage. In collaboration with Citi and supported by more than 20 FINOS member firms, and now over 100+ contributors, the project aims to establish consistent controls for compliant public cloud deployments in the financial services sector. Complete the form if you're a FINOS member and wish to get involved. For those who aren't FINOS members yet, we encourage you to consider applying for membership here. To learn more, check out the press release.
COMMUNITY SPOTLIGHT: A11Y THEME BUILDER
For September's Community Spotlight feature, we're excited to highlight the A11y Theme Builder, a project that was contributed by the Discover team during the Global Accessibility Awareness Day Hackathon event last month. Read more here.
RECENT HIGHLIGHTS:
IN CASE YOU MISSED IT:
FINOS Q3 2023 ALL COMMUNITY CALL
We're thrilled to acknowledge the outstanding participants of the FINOS All Community Call for Q3. A special thank you goes out to our dedicated FINOS project and SIG leads who provided enlightening updates during the virtual call. Watch the recording and view the slides here.


EVENTS
September 19-21: Join us at the Open Source Summit Europe, held in Bilbao, Spain. Hosted by the Linux Foundation, this event offers engaging sessions on innovations, the future of open-source technology and much more. View the full schedule here and register now!
AERON COMMUNITY MEETUP, AUTUMN ROADSHOW 2023
October & November: Designed for Aeron users, contributors or just anyone interested in the latest developments in high-throughput, low-latency, fault-tolerant applications! Check out the dates and locations in our blog!
October 5: the RegTech Summit in London will bring together the RegTech ecosystem to explore how the European capital markets financial industry can leverage technology to drive innovation, cut costs and support regulatory change.
October 22: Attend Money 20/20 in Las Vegas for networking, events, breaking news, and various initiatives along with 13,000+ attendees representing over 3,000 companies.
OPEN SOURCE IN FINANCE FORUM, NYC
November 1: Register for the Open Source in Finance Forum conference at the Marriott Marquis Hotel in Times Square NYC. View the full schedule here. If you're interested in sponsorship opportunities, download the prospectus here or if you'd like to participate in the FINOS Project Expo/Demo Showcase, complete this form or email Eteri for more details. Help us shape the event by proposing keynote speakers! Send your speaker proposals to osff@finos.org.

Stay tuned for upcoming events! If you haven't already, sign up now for regular updates.
LEARN MORE
FINOS Good First Issues - Looking for a place to contribute? Take a look at good first issues across FINOS projects and get your feet wet in the FINOS community.
State of Open Source in Financial Services Report 2022 - Learn about what is really happening around open source in FSI. If you work in financial services, please take the 2023 survey now!
This Week at FINOS Blog - See what is happening at FINOS each week and if you'd like to subscribe to the email, please click here to be added to the mailing list.
FINOS Landscape - See our landscape of FINOS open source and open standard projects.
Community Calendar - Scroll through the calendar to find a meeting to join.
FINOS Slack Channels - The FINOS Slack provides our Community another public channel to discuss work in FINOS and open source in finance more generally.
Project Status Dashboard - See a live snapshot of our community contributors and activity.
Events - Check out our upcoming events or email marketing@finos.org if you'd like to partner with us or have an event idea.
FINOS Open Source in Finance Podcasts - Subscribe and listen to the first open source in financial services and banking podcast for deeper dives on our virtual "Meetup" and other topics.
Interested in FINOS open source projects? Click the link below to see how to get involved in the FINOS Community.