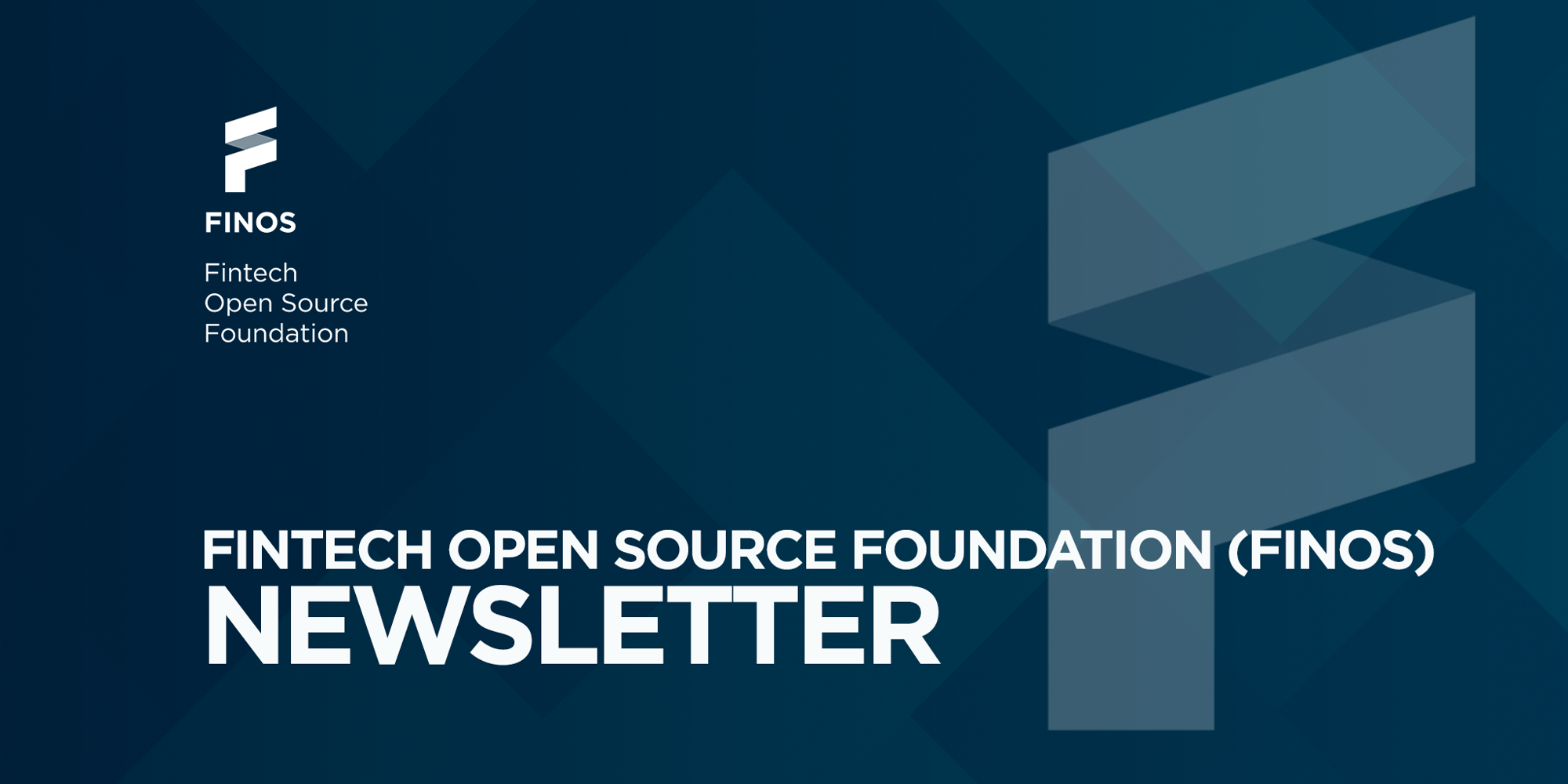 FINOS MONTHLY UPDATE
25 october 2023
We're excited to announce the Open Sourcing of FINOS Common Cloud Controls Project

Learn more in a FINOS Common Cloud Control panel at our upcoming Open Source in Finance Forum which includes speakers from BMO, Citi, Google, and more! Register now!
Read more on what to expect during the week of OSFF
FINOS UPDATES
FINOS ANNOUNCES THE OPEN SOURCING OF FINOS COMMON CLOUD CONTROLS
The FINOS Common Cloud Controls, a set of open standards that describes consistent controls for compliant cloud deployments in the financial services sector, is now open sourced. The launch was announced yesterday during a panel at Money 20/20 in Las Vegas, featuring speakers from FINOS, Google Cloud, Goldman Sachs and BMO. This is now open for participation and contribution in the github repo. Learn more.
Next week is our Open Source in Finance Forum conference, taking place on November 1st. We have a packed agenda for next week, not only the day of the conference but also leading up to it including our first NYC Big Boost Mondays event, various FINOS project meetings and much more! Read more here and plan for the week ahead!
FINOS EXPANDS ITS ECOSYSTEM WITH TWELVE NEW MEMBERS
Last week we announced the addition of two new gold members: Hedera and, Sonatype as well as nine new silver members: ComplianceCow, Concourse Labs, Connectifi, Container Solutions, Kinetix, Leading Point, Orkes, Percona, StormForge, and one new associate member: Interledger Foundation. Read more here and meet the new members in person at OSFF!
RECENT HIGHLIGHTS
EVENTS
October 30: Join us for the first New York City edition of our tech and DEI meetup with speakers from Morgan Stanley, Goldman Sachs, UST and FINOS. View the details and register now.

OPEN SOURCE IN FINANCE FORUM
November 1: In case you haven't heard...our 9th annual OSFF is nearly here, taking place in the Marriott Marquis Hotel in Times Square NYC! View the full schedule here and don't forget to register now before we reach capacity. Stay tuned for exclusive announcements on the day!
LEARN MORE
FINOS Good First Issues - Looking for a place to contribute? Take a look at good first issues across FINOS projects and get your feet wet in the FINOS community.
State of Open Source in Financial Services Report 2022 - Learn about what is really happening around open source in FSI. Stay tuned for the 2023 report!
This Week at FINOS Blog - See what is happening at FINOS each week and if you'd like to subscribe to the email, please send a note to community+subscribe@finos.org and you'll be added to the mailing list.
FINOS Landscape - See our landscape of FINOS open source and open standard projects.
Community Calendar - Scroll through the calendar to find a meeting to join.
FINOS Slack Channels - The FINOS Slack provides our Community another public channel to discuss work in FINOS and open source in finance more generally.
Project Status Dashboard - See a live snapshot of our community contributors and activity.
Events - Check out our upcoming events or email marketing@finos.org if you'd like to partner with us or have an event idea.
FINOS Open Source in Finance Podcasts - Subscribe and listen to the first open source in financial services and banking podcast for deeper dives on our virtual "Meetup" and other topics.
Interested in FINOS open source projects? Click the link below to see how to get involved in the FINOS Community.