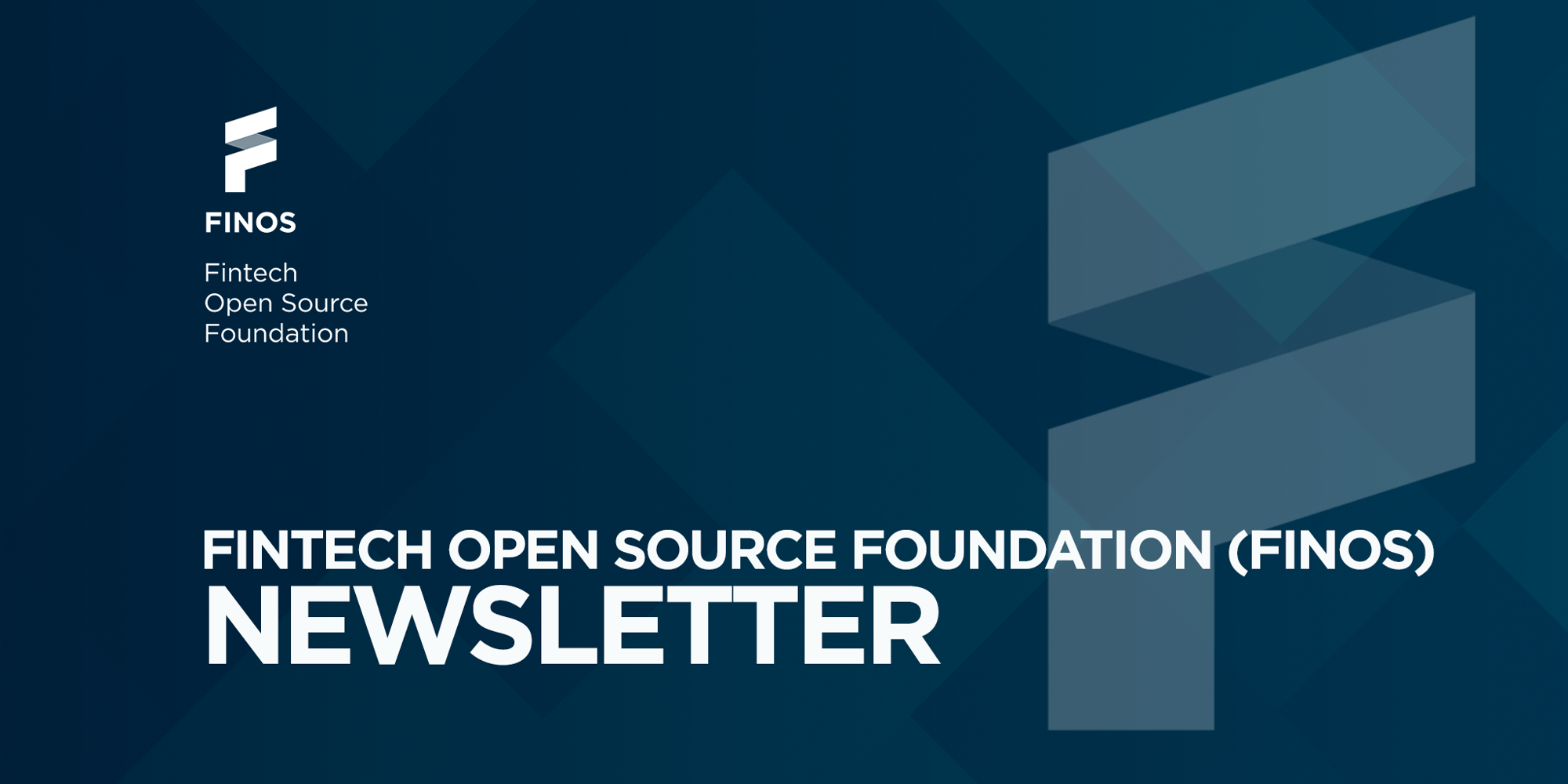 FINOS MONTHLY UPDATE
2 MARCH 2023
This week, we're proud to announce the addition of four new members to FINOS, Discover, Lloyds Banking Group, Temenos and turntabl as well as the expansion of our Governing Board. Read the full press release here.
We're delighted to have teamed up with ISDA, ISLA and ICMA to launch the Common Domain Model (CDM), aimed at fostering the growth of an open source community for the CDM and ensuring neutrality. Read more here.
Join us for our upcoming Hackathons - on May 3rd a member exclusive event at BMO (Bank of Montreal) offices in New York City and May 15th for a virtual hackathon in partnership with Discover Financial Services. Find out more information and how to get involved below.
FINOS UPDATES
This week we announced the addition of three new gold members to the FINOS ecosystem: Discover, Lloyds Banking Group, and Temenos, as well as turntabl as a Silver member. Read the full press release to hear why they joined FINOS.
FINOS LAUNCHES CDM (COMMON DOMAIN MODEL)
Last month we announced the open source availability of our highly anticipated Common Domain Model (CDM) project in partnership with ISDA, ICMA, and ISLA. Read the press release here and learn more about the CDM here.
UBS CONTRIBUTES VUU - A REAL TIME VIEW SERVER TO FINOS

Vuu has been successfully contributed to FINOS by UBS, an open source view server and html 5 based UI system. Congratulations to everyone involved! Find more about this project here. Feedback, issues and contributions are welcome. View here for more information on how to contribute.
RECENT HIGHLIGHTS:
IN CASE YOU MISSED IT:
Missed our Q1 All Community Call? Watch the recording here for updates on the recent FINOS Governing Board Meeting, projects, events, and what's to come this year. Stay tuned for the next one in Q2.
This week the first FINOS 'Big Boost Mondays' took place in London, organized by the FINOS DEI SIG, Synechron and Zngly to highlight individuals' DEI journey within the tech community. Going forward, each month a different FINOS member will host this event opening up their offices to the wider community. Get in touch at help@finos.org if you'd like to get involved to stay tuned for updates on the next event.
EVENTS
March 9: Want to know more about Vue.JS? Join this in-person Meetup in London to learn about the details and internals of various libraries, tools and patterns. Find more information and register here.
March 23: Sign up for All Things Open Network's one-day conference in Charlotte or virtually, focused on the basics of open source - perfect for beginners! View the full schedule and register here.

FINOS MEMBER EXCLUSIVE HACKATHON
May 3: Join us for our first FINOS in-person Hackathon May 3-4, at the BMO (Bank of Montreal) offices in New York City. Open to all developers employed (or sponsored) by a FINOS member. Find more information.
GLOBAL ACCESSIBILITY AWARENESS DAY HACKATHON
May 15-18: Join us for a virtual hackathon in partnership with gold member, Discover Financial Services. Find more information on the hackathon and register your interest here.


Stay tuned for announcements on upcoming events! Sign up now for regular updates.
FINOS Member Meeting in London

- June 14th and 15th (location & times TBC)

Open Source in Finance Forum (OSFF) in New York

- November (date TBC)
LEARN MORE
FINOS Good First Issues - Looking for a place to contribute? Take a look at good first issues across FINOS projects and get your feet wet in the FINOS community.
State of Open Source in Financial Services Report 2022 - Learn about what is really happening around open source in FSI.
This Week at FINOS Blog - See what is happening at FINOS each week and if you'd like to subscribe to the email, please click here to be added to the mailing list.
FINOS Landscape - See our landscape of FINOS open source and open standard projects.
Community Calendar - Scroll through the calendar to find a meeting to join.
FINOS Slack Channels - The FINOS Slack provides our Community another public channel to discuss work in FINOS and open source in finance more generally.
Project Status Dashboard - See a live snapshot of our community contributors and activity.
Events - Check out our upcoming events or email marketing@finos.org if you'd like to partner with us or have an event idea.
FINOS Open Source in Finance Podcasts - Subscribe and listen to the first open source in financial services and banking podcast for deeper dives on our virtual "Meetup" and other topics.
Interested in FINOS open source projects? Click the link below to see how to get involved in the FINOS Community.