Attend All Things Open Network's

Open

Source 101 '23 in Charlotte or virtually for a day of introductory level open source.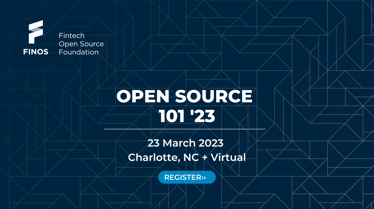 From the organizers:
What is Open Source 101?
Open Source 101 is a one-day conference focusing on the "basics" of open source. Content is generally introductory – intermediate level in nature and is designed as an "on- ramp" to open source, open tech and the open web for most and as a refresher for others. The goal is to provide enough education and guidance so those attending can effectively contribute to and consume open source and generally operate within an open source environment.
DATE AND TIME
The conference will take place Thursday, March 23. Doors / registration will open at 7:00 am ET and live programming will begin at 8:45. Programming will wrap up around 5:00 pm ET.
TARGET AUDIENCE
New, early career and veteran technologists, community leaders, executives, decision makers, and college/university/code school tech students. Basically, those interested in learning more about open source technologies and processes. Includes developers, programmers, designers, engineers, scientists, community leaders, business leaders, BA's, QA's, and students of all types.
FORMAT
The 2023 conference will take place in-person in downtown Charlotte, NC at the University of North Carolina at Charlotte's (UNCC) Dubois Center. Keynotes and a number of sessions will be live streamed and available all over the world. Speakers will deliver 10 minute keynote, 45 and 90+ minute talks across multiple tracks, including Technologies, Processes, Community and Projects.