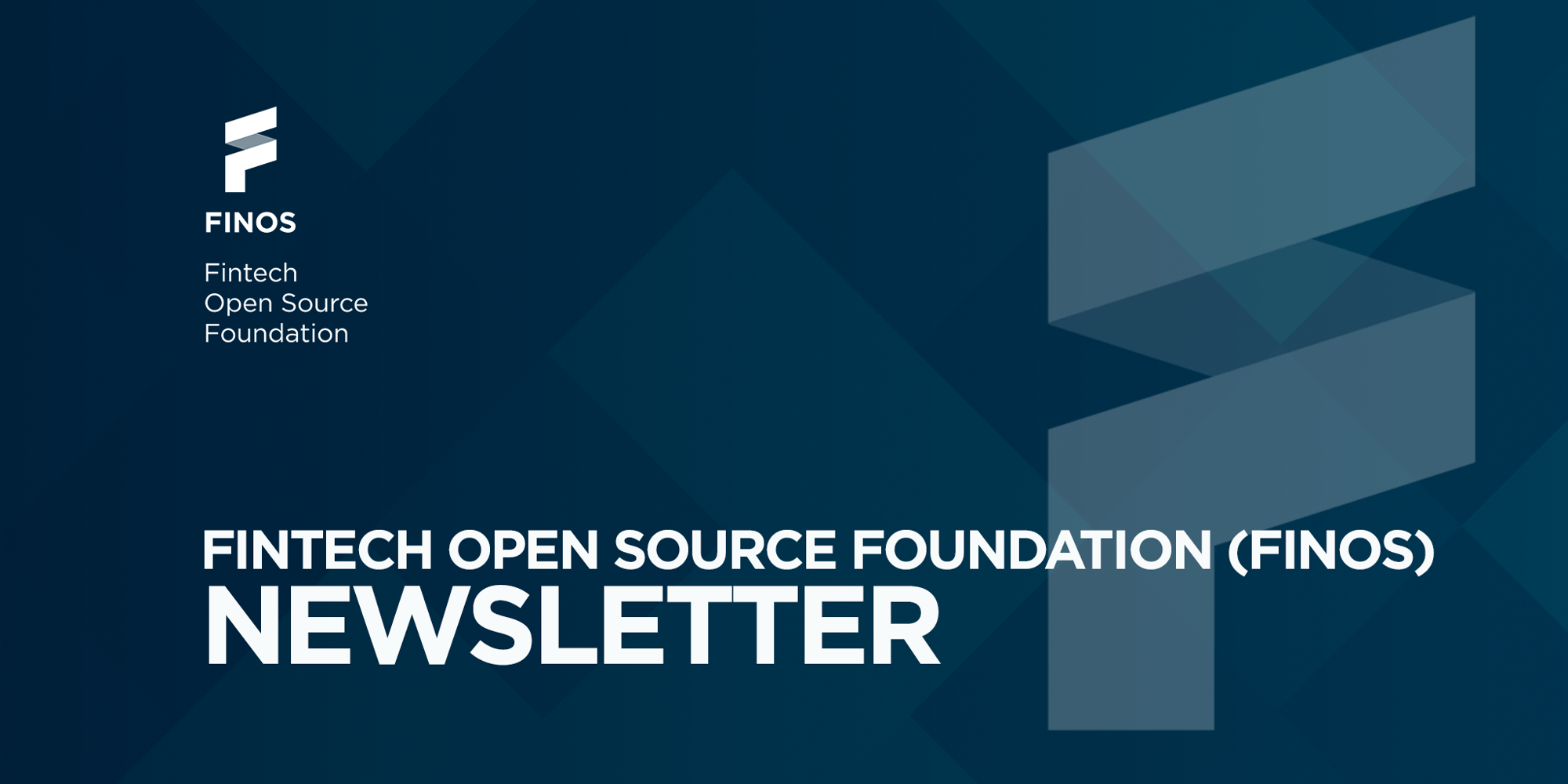 FINOS MONTHLY UPDATE
1 FEBRUARY 2023
Hooray - Happy February! Hope you have dusted off the January blues! The FINOS team have been heads down all month planning for the year ahead, following a thought-provoking Governing Board meeting. We're excited to give you an update in our Q1 All Community Call, happening online on Wednesday February 15th at 11am EDT / 4PM GMT. You don't want to miss it - register now!
Next week we'll be in London for two member events where we'll have a booth at - OpenUK's State of Open Con and Red Hat's Summit Connect. Come say hi, grab some swag or contact us if you want to meet the team for a coffee!
We're delighted to announce the first EU chapter of the FDC3 Project Meetup in Sweden, thanks to the localized efforts of Aleksandar Marinkovic. The FDC3 Sweden Meetup is focused on promoting and improving the use of open standards in financial desktop technologies and fostering a thriving community of engineers in the financial services industry. Stay tuned for upcoming events!

FINOS UPDATES
Want to learn more about Open Source Readiness? Our Senior Technical Architect, Rob Moffat will be providing weekly updates on one of FINOS' key existing projects, Open Source Readiness (OSR). Keep up to date with them on our Community Blog. In case you missed it:
We're pleased to announce that our Chief Operating Officer, Jane Gavronsky has been shortlisted for the WatersTechnology Women in Tech and Data Awards. Stay tuned for the overall announcements!
Our Community Spotlight feature this month highlights the Project Expo participants from our recent Open Source in Finance Forum, NYC. Read more here.
RECENT HIGHLIGHTS
IN CASE YOU MISSED IT:
This month our Director of Community, James McLeod organized a JavaScript Meetup in London with various JS presentations and FINOS / OpenJS Foundation updates. Thank you to the community and to everyone who joined. Stay up to date with upcoming London.js events here.
2022 STATE OF OPEN SOURCE IN FINANCIAL SERVICES REPORT
The 2022 State of Open Source in Financial Services results are now available to view. The report conducted from the survey, which was contributed from July to December last year draws on survey data, industry data, and insights culminating from a series of qualitative interviews. Download the full report here.
Over 45 on-demand videos from our Open Source in Finance Forum NYC are available on our resource center. Catch up on all the content here.
EVENTS
THE EU OPEN SOURCE POLICY SUMMIT
February 3: Our Executive Director, Gabriele Columbro will be in Brussels for this hybrid conference, welcoming Open Source and policy experts from across the globe. View the full schedule and register here.

February 4-5: Attend FOSDEM in Brussels or virtually where our Executive Director will be speaking on "Making the World a Better Place Through Open Source". Register to join for FREE.

February 7: Join the FINOS Regulation Innovation SIG to hear JPMorgan Chase, Discover, Red Hat and Synechron explore Confirmation of Payee (CoP), Compliant Financial Infrastructure and the potential for a FINOS Payments SIG. View the full SIG agenda and add the invite to your calendar here.
February 7-8: Join us in London for OpenUK's two-day conference with multiple tracks including, open data, security and much more. Gabriele Columbro will be moderating a panel on "Harnessing the power of open source to achieve industry wide data standardization for capital markets". Reserve your spot here and come meet the FINOS team and LF Europe at our booths.

February 9: Come along to FINOS Gold Member, Red Hat's Summit in London. The day will include talks on cloud services, app development, platform, infrastructure and much more. Register here.
February 9: Join our Director of Community, James McLeod in London after the Red Hat Summit for the OpenShift UserGroup Meetup. Get an update on the latest version of OpenShift, an overview of the state of open source in financial services, networking and much more. Find more information and register here.
February 15: Join us virtually for our All Community Call where we will provide updates from our Q1 Governing Board Meeting, FINOS projects, events and what's to come this year. Register now.

February 16: Calling all Aeron users, contributors or anyone interested in the latest application developments. Join this Meetup in the London Adaptive offices to learn about new features and enjoy some networking and nibbles. Find more information here.
Stay tuned for announcements on upcoming events! Sign up now for regular updates.
FINOS Member meeting in London

- June (date TBC)

Open Source in Finance Forum (OSFF) in New York

- October (date TBC)



LEARN MORE
FINOS Good First Issues - Looking for a place to contribute? Take a look at good first issues across FINOS projects and get your feet wet in the FINOS community.
State of Open Source in Financial Services Report 2022 - Learn about what is really happening around open source in FSI.
This Week at FINOS Blog - See what is happening at FINOS each week and if you'd like to subscribe to the email, please click here to be added to the mailing list.
FINOS Landscape - See our landscape of FINOS open source and open standard projects.
Community Calendar - Scroll through the calendar to find a meeting to join.
FINOS Slack Channels - The FINOS Slack provides our Community another public channel to discuss work in FINOS and open source in finance more generally.
Project Status Dashboard - See a live snapshot of our community contributors and activity.
Events - Check out our upcoming events or email marketing@finos.org if you'd like to partner with us or have an event idea.
FINOS Open Source in Finance Podcasts - Subscribe and listen to the first open source in financial services and banking podcast for deeper dives on our virtual "Meetup" and other topics.
Interested in FINOS open source projects? Click the link below to see how to get involved in the FINOS Community.