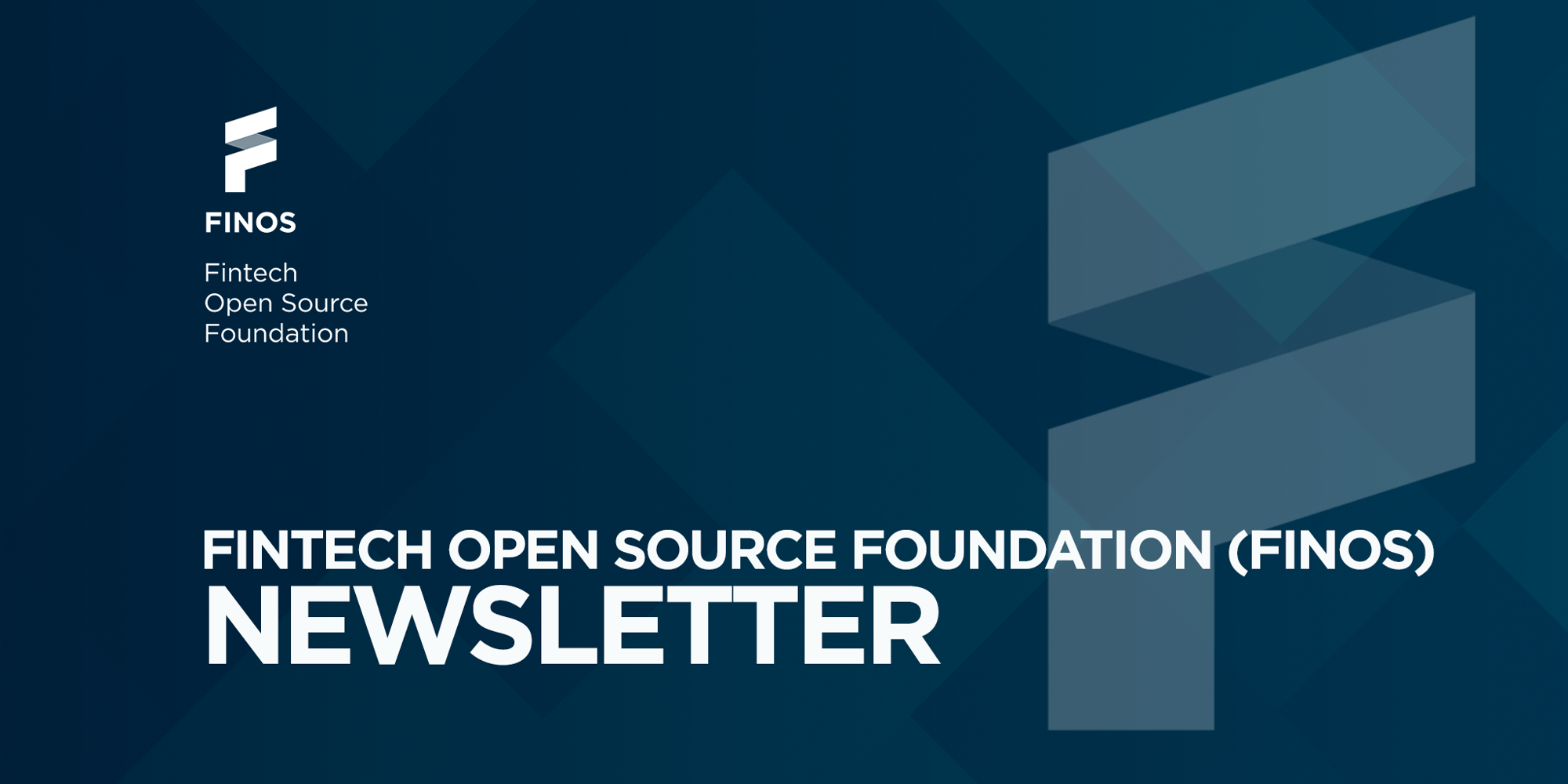 A NOTE FROM OUR EXECUTIVE DIRECTOR
THE YEAR OPEN SOURCE CHANGED THE INDUSTRY
Dear FINOS Community,

Welcome to our first 2023 newsletter and Happy New Year on behalf of the whole FINOS team! After a momentous 2022, I hope you had a fantastic and well deserved holiday season and are ready for a game-changing 2023.

Yes, if I project the 2022 trends of outstanding growth along all dimensions, I firmly believe game-changing is the only appropriate word to describe this year's opportunities. Last year we reached a critical mass of almost 70 Members across the globe, we hosted an ever more mature landscape of 50+ projects being used in production across the industry and most importantly, like measured in our 2022 report, the industry itself has accelerated the pace at which they adopt, contribute and invest in open source strategically.

So in 2023 it behooves us to take a page out of the big tech book and unleash the ultimate power of open collaboration model to solve some of the most pressing collective challenges in financial services and innovate financial technology for good. More concretely, we have reached a level of maturity for which it's time to think bigger and commence (or accelerate) broad support initiatives that will fundamentally change how this industry operates, very much like OpenWallet Foundation is doing to digital credentials or Overture is doing for enterprise maps.

Whether it'll be identity, open data, CDBC, KYC or any other regulation, an entirely payment protocol, it will depend on your input and contributions as a community and how well we align to your collective priorities and corporate strategies. I encourage you all, old and new, to get involved and help us make a real impact whether it's through ideas, contributions, introductions and leadership in our activities.

Cheers to an exciting 2023! Let's make this the year open source changed financial services, for good.

Gabriele Columbro, Executive Director, FINOS
FINOS UPDATES
OPEN SOURCE IN FINANCE FORUM VIDEO
Thank you to everyone who joined us at the Open Source in Finance Forum, NYC last month. We had over 500 people joining us in the heart of Wall Street for what has been the largest FINOS event on record: but besides the number and diversity of attendees, the quality of the talks, the depth of the conversations and the energy of a fast growing community were pervasive. See the full event report and don't miss the on-demand sessions now available to view here. We will continue to add videos as they become available.


2022 STATE OF OPEN SOURCE IN FINANCIAL SERVICES REPORT
The 2022 State of Open Source in Financial Services results were announced last month at the Open Source in Finance Forum in New York. The report conducted from the survey, which was contributed from July to December draws on survey data, industry data, and insights culminating from a series of qualitative interviews. Download the full report here.
OPENUK'S NEW YEAR HONOURS LIST
We're delighted to announce that our Director of Community, James McLeod has been named in the 2023 OpenUK Honours List. Congratulations to member individuals who were recognized as well from, RedHat, EPAM, Scott Logic, Citi, SUSE and Control Plane. View the full list here.
RECENT HIGHLIGHTS
EVENTS
February 7-8: OpenUK will be hosting a two-day conference in London, in association with IEEE, the headline sponsor. The conference will bring together the UN, International Governments and public sector and will include tracks from Platform Engineering to Open Data. FINOS will have a table and presence on site, so find more information and come meet us here.

RED HAT SUMMIT CONNECT
February 9: Join FINOS gold member Red Hat in London for a day of cloud services, app development, platform infrastructure and automation. Register here.

AERON COMMUNITY MEETUP
February 16: Calling all Aeron users, contributors or anyone interested in the latest developments in high-throughput, low-latency, fault-tolerant applications! Come along to this London Meetup to hear about new features and network over drinks and nibbles. Register here.
LEARN MORE
FINOS Good First Issues - Looking for a place to contribute? Take a look at good first issues across FINOS projects and get your feet wet in the FINOS community.
State of Open Source in Financial Services Report 2022 - Learn about what is really happening around open source in FSI.
This Week at FINOS Blog - See what is happening at FINOS each week and if you'd like to subscribe to the email, please send a note to community+subscribe@finos.org and you'll be added to the mailing list.
FINOS Landscape - See our landscape of FINOS open source and open standard projects.
Community Calendar - Scroll through the calendar to find a meeting to join.
FINOS Slack Channels - The FINOS Slack provides our Community another public channel to discuss work in FINOS and open source in finance more generally.
Project Status Dashboard - See a live snapshot of our community contributors and activity.
Events - Check out our upcoming events or email marketing@finos.org if you'd like to partner with us or have an event idea.
FINOS Open Source in Finance Podcasts - Subscribe and listen to the first open source in financial services and banking podcast for deeper dives on our virtual "Meetup" and other topics.
Interested in FINOS open source projects? Click the link below to see how to get involved in the FINOS Community.