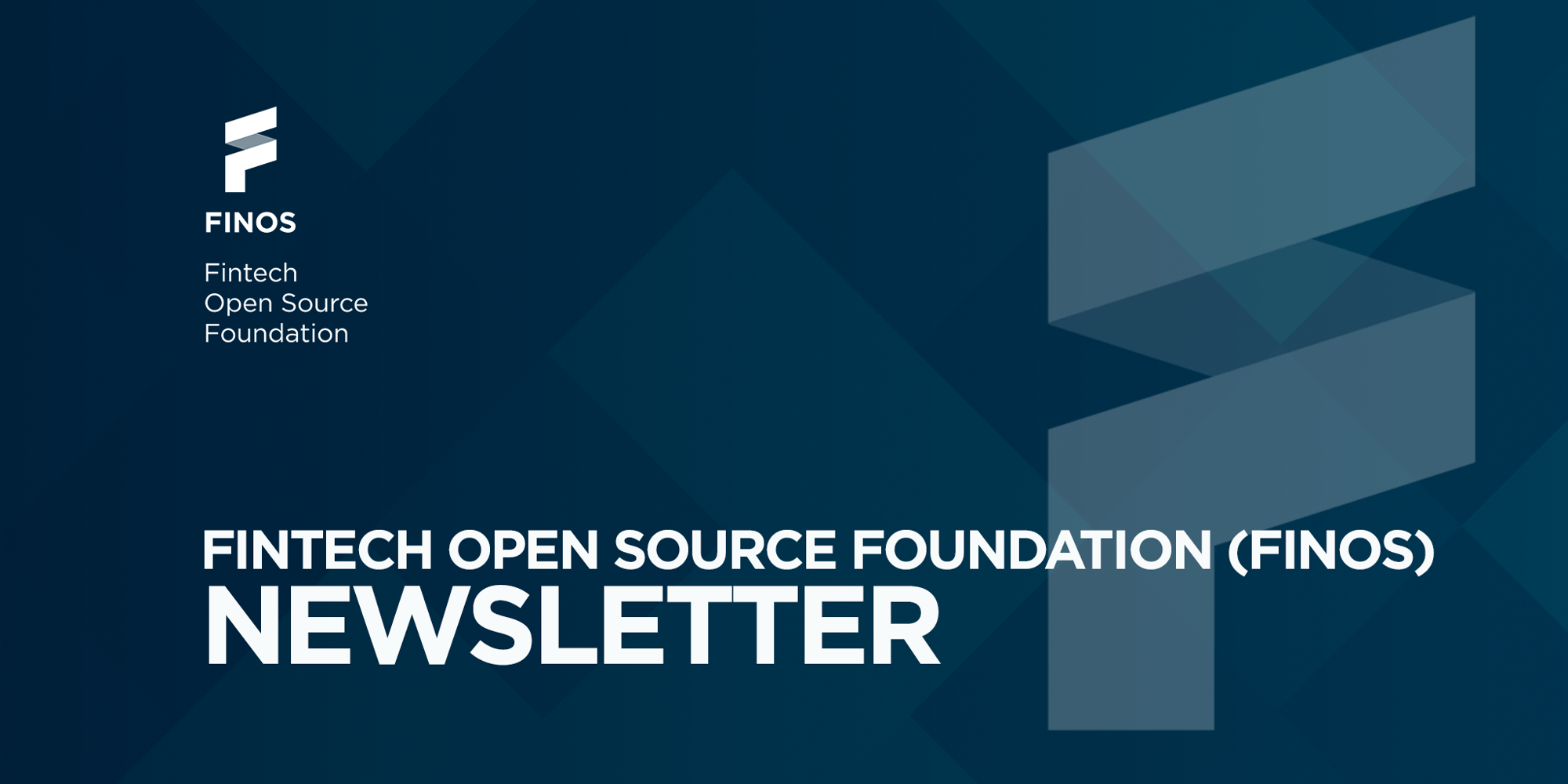 FINOS MONTHLY UDPATE
27 OCTOBER 2022
Thank you to everyone who joined our Q4 All Community Call yesterday. We covered lots of exciting things including, Open Source Finance Forum New York, project updates and much more. In case you missed it, you can view the recording here.
We're delighted to announce a new contribution - FINOS Security Scanning, an initiative for driving security best practices across hosted projects. This helps FINOS project maintainers quickly enable continuous scanning on their hosted codebase, as an additional tool of security options. Read more here.
Congratulations to our Chief Technology Officer, Jane Gavronsky for being named as a finalist for the Markets Choice Women in Finance Awards. The winners will be announced on November 17th.
Our Head of Marketing, Grizz Griswold will be at All Things Open in Raleigh, North Carolina next week. Get in touch on LinkedIn if you'll be there and if you want to feature in our podcast, schedule an interview with Grizz onsite.
The schedule for the Open Source in Finance Forum, NYC is now live. Don't forget! FINOS member employees attend for free. Contact osff@finos.org to get your access code.
FINOS UPDATES
FINOS TECHNICAL STEERING COMMITTEE
Congratulations to the FINOS Technical Steering Committee Pilot team for launching the FINOS TSC Repo and for publishing the TSC Contribution Principles. Take a look at the TSC Backlog and Kanban for the awesome work done by the FINOS TSC and Compliance development teams and business stakeholders.
Listen to the Fintech Futures podcast as Alex Pugh sat down with our Executive Director, Gabriele Columbro to discuss a range of topics including a recent white paper on the global fintech landscape and much more.
OSFF PROJECT EXPO
At Open Source Finance Forum (OSFF) New York in December, we are planning a Project Expo to showcase how FINOS projects and open source contributions are powering business solutions across our community. Do you know of a FINOS project deployed inside your organization? If so, we are asking you to bring your demos to the conference. Please contact the FINOS team at info@finos.org and register your solution.


FINOS APPOINTMENT FOR CDM REPOSITORY
FINOS has recently been appointed for Common Domain Model (CDM) repository by The International Securities Lending Association (ISLA), International Capital Market Association (ICMA) and the International Swaps and Derivatives Association (ISDA). Stay tuned for more communications!


Learn about the recent Tech Gateway event, organized by the FINOS DEI SIG, Zngly, Scott Logic, NatWest, Goldman Sachs, EPAM, GitHub, Google and ING. The event took place in the city of London last month and included a packed agenda of Diversity & Inclusion topics. Watch the recordings here.


OPEN SOURCE SUMMIT EU RECORDINGS
In case you missed the Open Source Summit EU in Dublin, read our recap blog here including the on-demand recordings and Techstrong TV interviews with our member employees. Our Executive Director, Gabriele Columbro was also interviewed in Dublin for an article in The New Stack. Read more here.
NEW OPEN SOURCE IN FINANCE PODCASTS
Subscribe and listen to our podcasts. Our recent episodes feature:
Read our recent blog posts:
EVENTS
LINUX FOUNDATION MEMBER SUMMIT
November 8-10 - Join FINOS Executive Director, Gabriele Columbro at Lake Tahoe California for an annual gathering for members. He will be presenting a keynote along with Executive Director, Linux Foundation Jim Zemlin. View the full schedule here.
November 9 - Join us along with Scott Logic for our in-person Open Source Edinburgh Meetup. Speakers include Jonathan Haggarty, Head of Bank of APIs Technology, NatWest, Ricardo Sueiras, Principal Advocate in Open Source, Amazon Web Services and more! Register your spot here.
OPEN SOURCE IN FINANCE FORUM NYC
December 8 - Register for the Open Source in Finance Forum on December 8th for talks on open source software, security, industry challenges and much more. View the schedule here and stay tuned for more talks to be announced.
LEARN MORE
FINOS Good First Issues - Looking for a place to contribute? Take a look at good first issues across FINOS projects and get your feet wet in the FINOS community.
State of Open Source in Financial Services Report 2021 - Learn about what is really happening around open source in FSI.
This Week at FINOS Blog -See what is happening at FINOS each week and if you'd like to subscribe to the email, please send a note to community+subscribe@finos.org and you'll be added to the mailing list.
FINOS Landscape - See our landscape of FINOS open source and open standard projects.
Community Calendar - Scroll through the calendar to find a meeting to join.
FINOS Slack Channels - The FINOS Slack provides our Community another public channel to discuss work in FINOS and open source in finance more generally.
Project Status Dashboard - See a live snapshot of our community contributors and activity.
Events - Check out our upcoming events or email marketing@finos.org if you'd like to partner with us or have an event idea.
FINOS Virtual "Meetups" Videos & Slides - Access replays of our virtual "Meetups" based around the FINOS Community and Projects since we can't all be in the same room right now.
FINOS Open Source in Finance Podcasts - Subscribe and listen to the first open source in financial services and banking podcast for deeper dives on our virtual "Meetup" and other topics.
Interested in FINOS open source projects? Click the link below to see how to get involved in the FINOS Community.