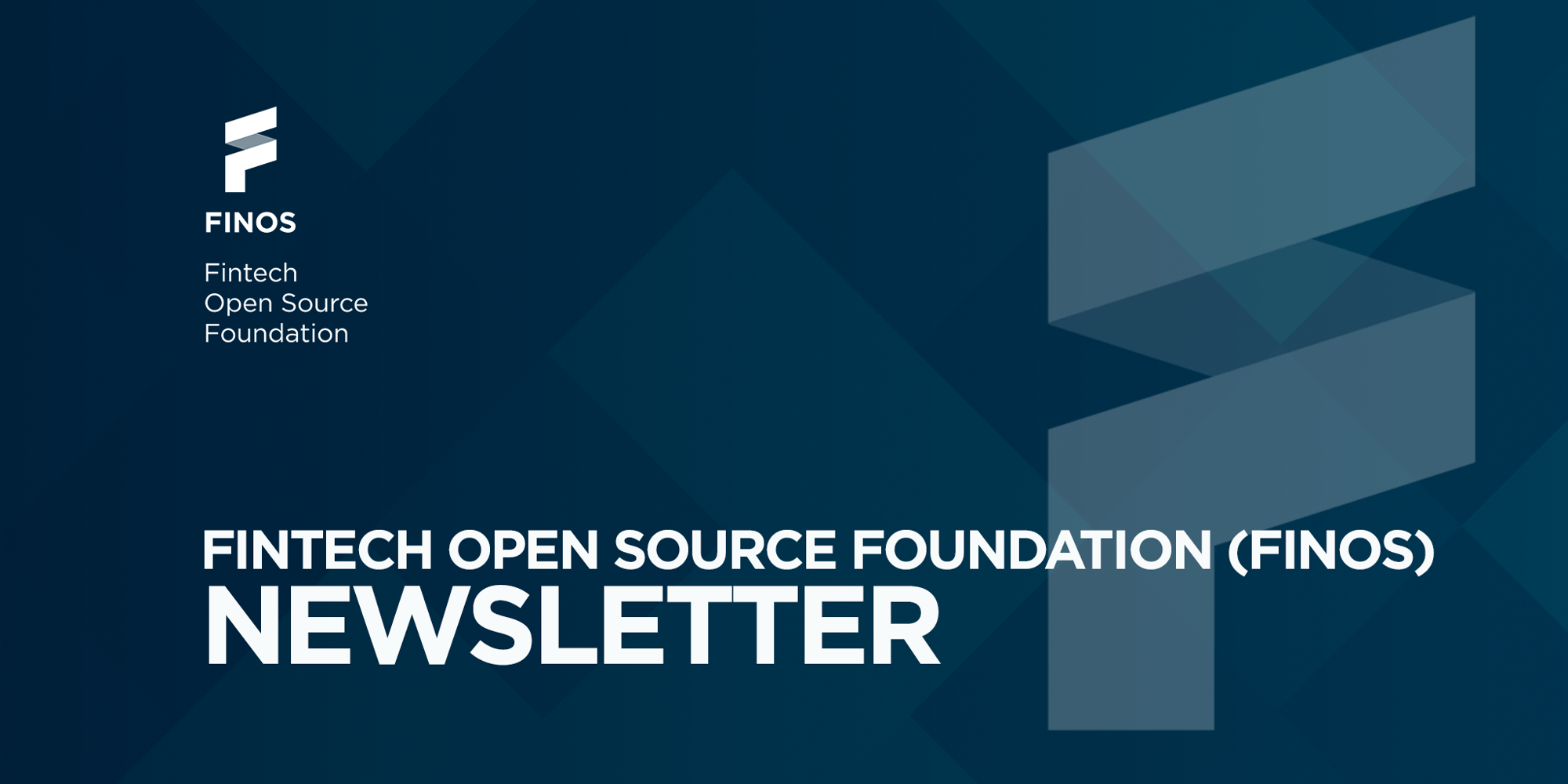 FINOS MONTHLY UDPATE
29 SEPTEMBER 2022
Thank you to everyone who joined the Open Source Summit Europe in Dublin. We had exciting announcements including our Executive Director Gabriele Columbro being appointed General Manager of the newly launched Linux Foundation Europe. Read our recap blog here. Get an insight into Gab's new role during a video interview here.
We're excited to feature in Goldman Sach's new blog post about how FINOS project, Legend has empowered global markets engineering. Read the full article here.
Don't forget! Register here for the Open Source in Finance Forum, NYC! FINOS member employees attend for free. Contact osff@finos.org to get your access code.


EVENTS
WEBINAR: SOFTWARE SECURITY CHALLENGES & OPPORTUNITIES IN BANKING

TODAY! - Join us and Mend today at 3pm BST / 10am EDT for a webinar on software security challenges and banking opportunities. Panelists include Rhys Arkins, Mend VP Product Management, Kate Stewart, Linux Foundation Senior Director of Strategic Programs and SPDX founder and Amol Shukla, Morgan Stanley Executive Director and FINOS DevOps SIG Lead. Register here!


ALL THINGS OPEN

October 30-November 2 - This hybrid conference focuses on the tools, processes, and people making open source possible. Register here to get access to 150+ sessions and workshops. View the full event overview.


INNERSOURCE SUMMIT

November 16-17 - Join InnerSource Commons online for the world's largest InnerSource conference. Save the date and stay tuned for the schedule.


OPEN SOURCE IN FINANCE FORUM NYC
December 8 - Join us at Convene on Liberty Street, New York for our annual OSFF Conference. Register your spot before October 19 for your chance to win FINOS swag. Remember FINOS member employees attend for free. Email osff@finos.org for your discount code. Stay tuned for the full schedule!
Quick FINOS Updates
FINOS APPOINTMENT FOR CDM REPOSITORY
FINOS has been appointed for Common Domain Model (CDM) repository by The International Securities Lending Association (ISLA), International Capital Market Association (ICMA) and the International Swaps and Derivatives Association (ISDA). Read more here.


Listen to the latest episode of Around The Coin as Mike Townsend sat down with our Executive Director, Gabriele Columbro on his experience in Open Source.


OSFF PROJECT EXPO
At OSFF New York in December, we will showcase how FINOS projects and open source contributions are powering business solutions across our community. Do you know of a FINOS project deployed inside your organization? Has your organization made use of FINOS open source to deliver an important solution in a much quicker way? If so, we are asking you to bring your demos to the conference. Please contact the FINOS team at info@finos.org and register your solution for our showcase in December.


OPEN SOURCE SUMMIT LATAM RECORDINGS
In case you missed the Open Source Summit in LATAM, watch the on-demand videos here, including Gabriele Columbro's talk in Spanish, Open Source in Financial Services: The Good, the bad and the Ugly.

NEW OPEN SOURCE IN FINANCE PODCASTS

Subscribe and listen to our podcasts. Our recent episodes feature:
Read our recent blog posts, including:
This Week at FINOS lets you know weekly events and project meetings - if you'd like to subscribe, please send a note to community+subscribe@finos.org and you'll be added to the mailing list.
LEARN MORE

FINOS Good First Issues - Looking for a place to contribute? Take a look at good first issues across FINOS projects and get your feet wet in the FINOS community.
State of Open Source in Financial Services Report 2021 - Learn about what is really happening around open source in FSI.
This Week at FINOS Blog - See what is happening at FINOS each week.
FINOS Landscape - See our landscape of FINOS open source and open standard projects.
Community Calendar - Scroll through the calendar to find a meeting to join.
FINOS Slack Channels - The FINOS Slack provides our Community another public channel to discuss work in FINOS and open source in finance more generally.
All FINOS Project Good First Issues - A good place to start contributing to, and making a difference in, open source in financial services is by taking a look at the FINOS Good First Issues (GFI) List on GitHub.
Project Status Dashboard - See a live snapshot of our community contributors and activity.
Events - Check out our upcoming events or email marketing@finos.org if you'd like to partner with us or have an event idea.
FINOS Virtual "Meetups" Videos & Slides - Access replays of our virtual "meetups" based around the FINOS Community and Projects since we can't all be in the same room right now.
FINOS Open Source in Finance Podcasts - Subscribe and listen to the first open source in financial services and banking podcast for deeper dives on our virtual "meetup" and other topics.
Interested in FINOS open source projects? Click the link below to see how to get involved in the FINOS Community.