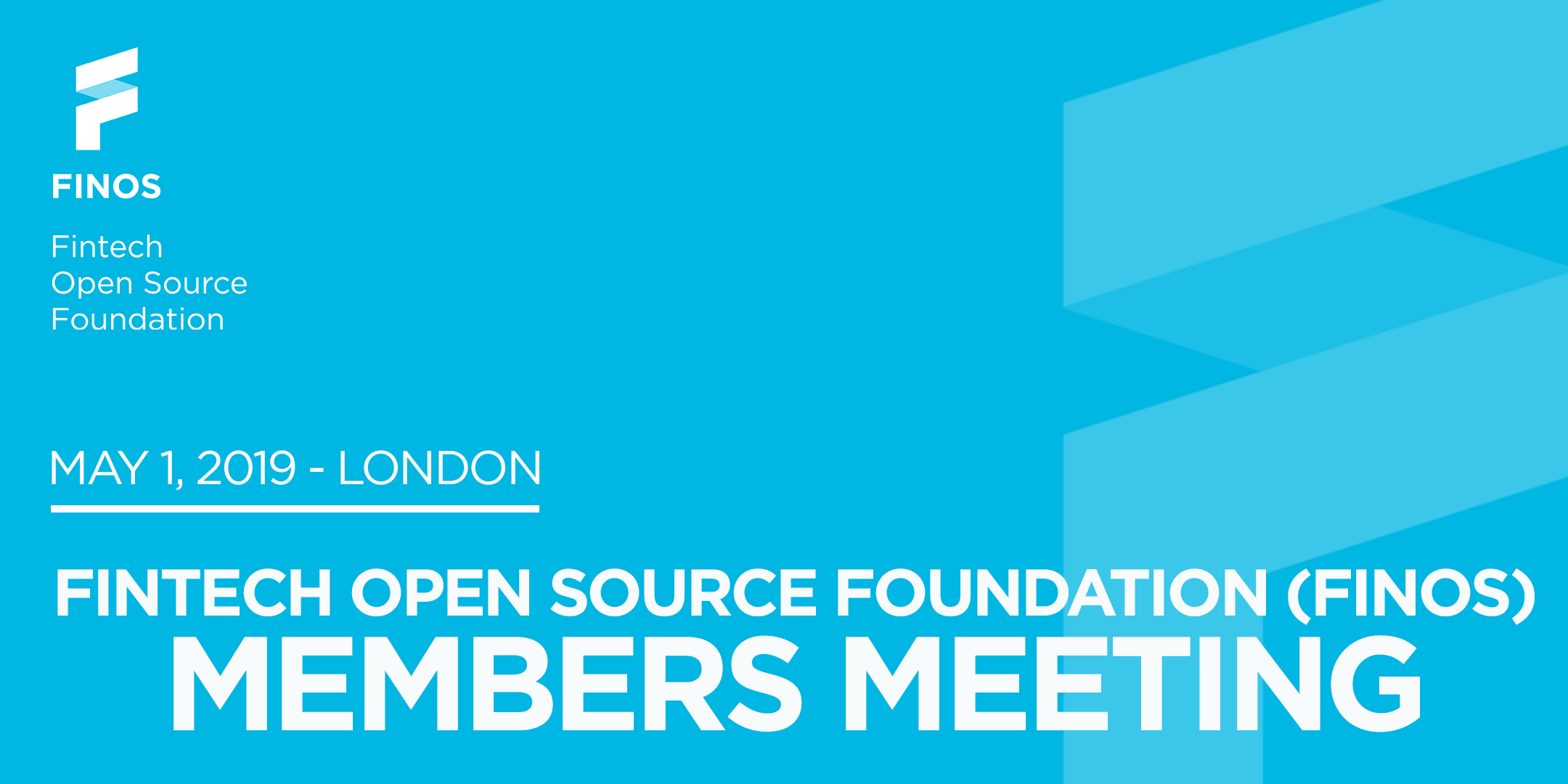 This members-only meeting provides a unique opportunity to catch up on the latest activity across FINOS programs, connect with peers from our broad range of member firms, and identify ways to work together to deliver business value. We encourage all of our members to attend and participate—there's no limit to the number of employees you can send.
Agenda
Time

Room

Session

8am

Plenary

REGISTRATION & BREAKFAST

Plenary

KEYNOTES

9am

Welcome & Introduction, Gabriele Columbro (FINOS)

9.30am

Opening Remarks, Mike Grimaldi (

JPMorgan Chase & Co.

)

9.50am

Making the Road to Open Source Readiness, Aaron Williamson (FINOS)

10.10am

Examining Open Source Adoption in Capital Markets, Virginie O'Shea (Aite Group)
10.30am

Plenary

BREAK
10.50am

Members & Marketing: What's Going On,

Tosha Ellison (FINOS)

11.10am

Perspective and D3FC, A Collaboration Success Story,

Neil Slinger (

JPMorgan Chase & Co.

) & Colin Eberhardt (Scott Logic)

11.40am
FINOS Programs: Progress Made in Year One and What's Next, Rob Underwood (FINOS)


12.10pm

Morning Wrap-up

12.20pm

Plenary

LUNCH & NETWORKING

Meet with program representatives and other members. Rooms available for impromptu working group discussions.

AFTERNOON SESSIONS

2pm

Room 1:32

dbOpenSource – improving collaboration at Deutsche Bank through inner sourcing, Gavin Manning (Deutsche Bank)
Room 1:33
Data Helix: Bringing new technologies and approaches to Data Generation, Andrew Carr (ScottLogic)

2.30pm

Break

2.40pm

Room 1:32

From Library to Business Model: How we Saved Deutsche Bank 12 Million Euro and got Google's Attention, Hessel Bearda (Deutsche Bank), Rene Kriest (Deutsche Bank)

Room 1:33
FDC3 API, an open source implementation for everyone, Leslie Spiro (Glue42)


3.20pm

Break


3.30pm

Room 1:32

Secure By Design: Codified Controls For Cloud Services, Jason Nelson (

JPMorgan Chase & Co.

) - DOWNLOAD PRESENTATION
Room 1:33

WhiteSource, GitHub and the ODP: An integrated approach to secure OSS code,

Tamir Verthim, (WhiteSource)

4pm

Break

4.10pm

Room 1:32

Building the Financial OS in the Open, Nick Kolba (OpenFin), Tim Dinsdale (OpenFin)

Room 1:33
Open Developer Platform: An Interactive Discussion Driving Community Tooling, Maurizio Pillitu (FINOS) - Part 1

4.40pm

Break

4.50pm
Room 1:32

Professional JavaScript for Finance, Bryan Bogensberger (npm, Inc.)

Room 1:33
Open Developer Platform: An Interactive Discussion Driving Community Tooling, Maurizio Pillitu (FINOS) - Part 2

5.30pm
Plenary
CLOSING REMARKS & MEMBER AWARDS

5.40pm
Plenary

COCKTAIL RECEPTION
If you would like updates about this, and our other upcoming events, please sign up here.
Or Contact us for more information about the event.