We're delighted that Tosha Ellison, FINOS Chief Operating Officer, has been recognized as the "Vendor partnership or alliance professional of the year" in the Women in Technology & Data Awards 2021.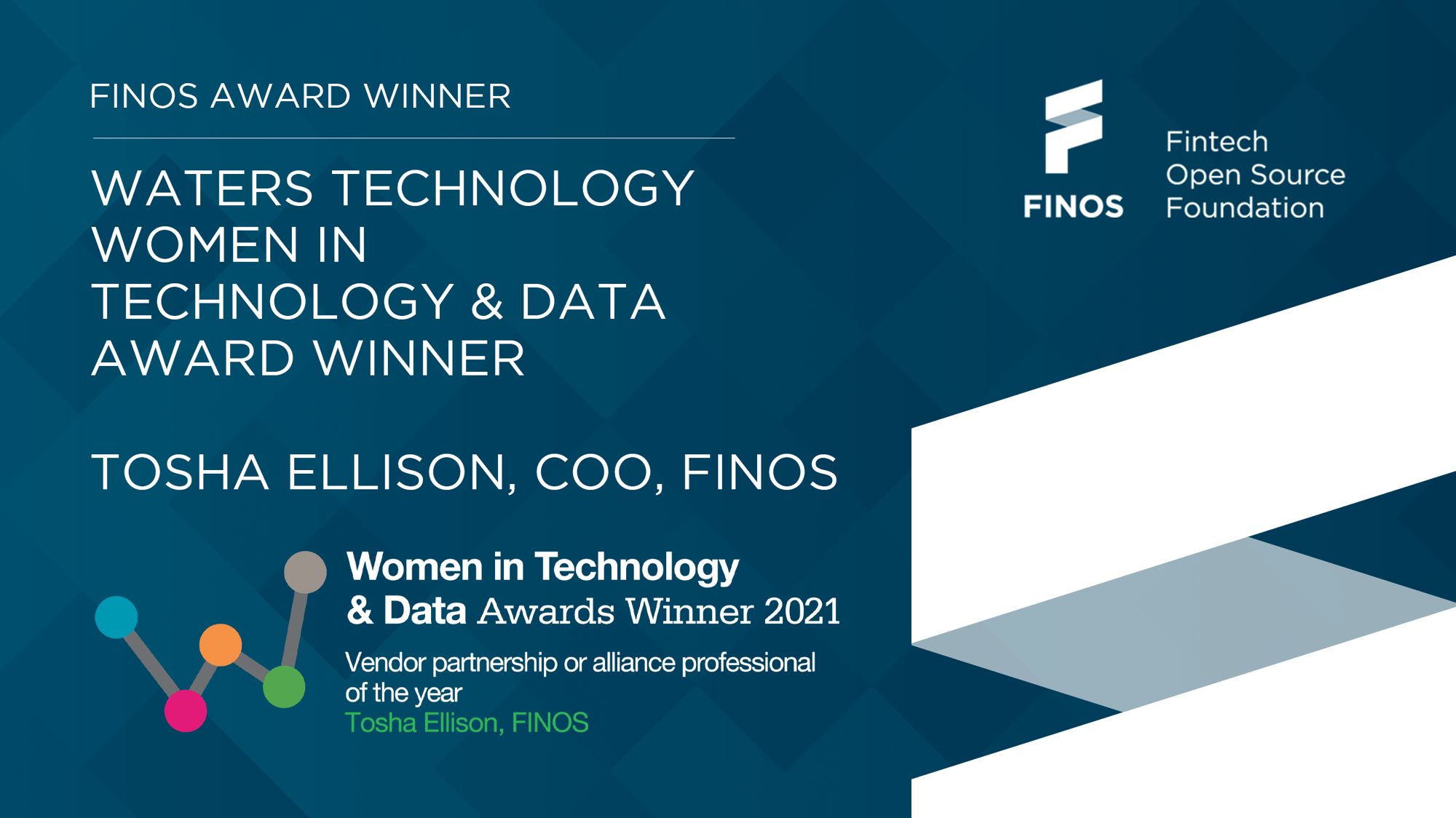 With over 20 years of experience in financial services and technology, we were pleased to welcome Tosha to the FINOS family just under three years ago. Since joining, she has worked closely with FINOS members and the wider community, supporting project teams, leading key initiatives, and highlighting the value that FINOS software brings to the industry using an understanding of both technology and finance to shape messaging. Any of you who have worked closely with Tosha will know that she is genuinely passionate about the potential for open source collaboration to reduce duplicative technology, improve efficiency, and deliver value within individual organizations and across the industry. It's great to have Tosha's work at FINOS recognized by Waters Technology and in her words, "it's a privilege to work with such a great team and community."
Read about all the award winners and see Tosha's acceptance speech here
Interested in this FINOS open source project, or any of our other projects? Click the link below to see how to get involved in the FINOS Community.