The FINOS team is delighted to announce the launch of a new FINOS Slack following feedback from our FINOS Community. The FINOS Slack provides our Community another public channel to discuss work in FINOS and open source in finance more generally.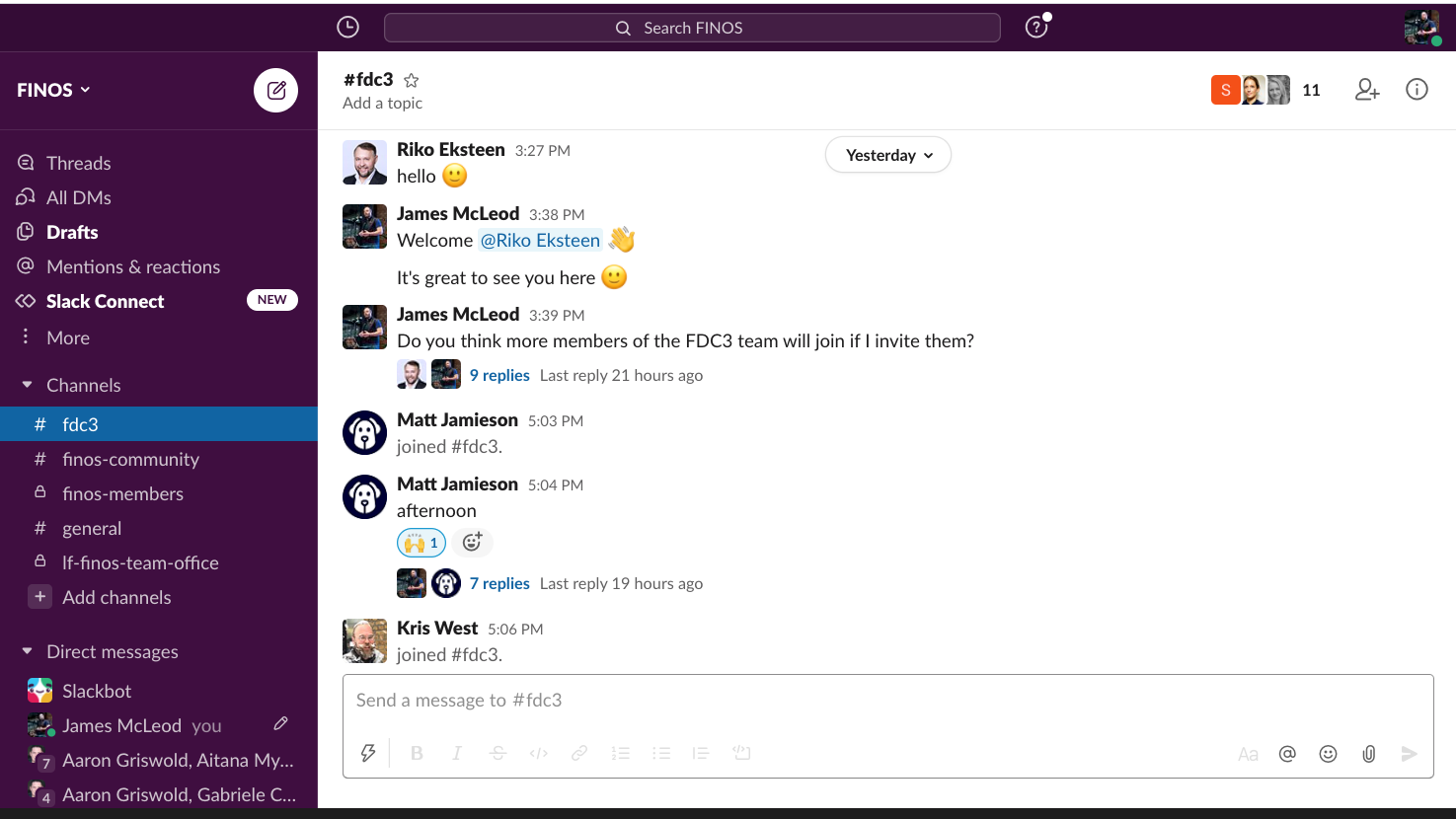 The FINOS Slack brings the FINOS Community together in a Slack Workspace dedicated to public conversations and made available to all FINOS Projects and Special Interest Groups. FINOS Project and SIG Leads, simply raise a FINOS Slack Channel / GitHub Team Discussions Request to create a Slack Channel for your FINOS Project or SIG.
Employees from FINOS Members, corporate firewall restrictions allowing, can directly sign up for the FINOS Slack at this link https://finos-lf.slack.com/signup while anyone else can email help@finos.org to be invited. We also encourage existing Community members to invite potential contributors to this chat.

The FINOS Community channel on Slack is reachable directly at https://finos-lf.slack.com/messages/finos-community/.
Visit the FINOS ODP Microsite to find out more about the FINOS Slack and other team communication methods at FINOS.
Interested in this FINOS open source project, or any of our other projects? Click the link below to see how to get involved in the FINOS Community.