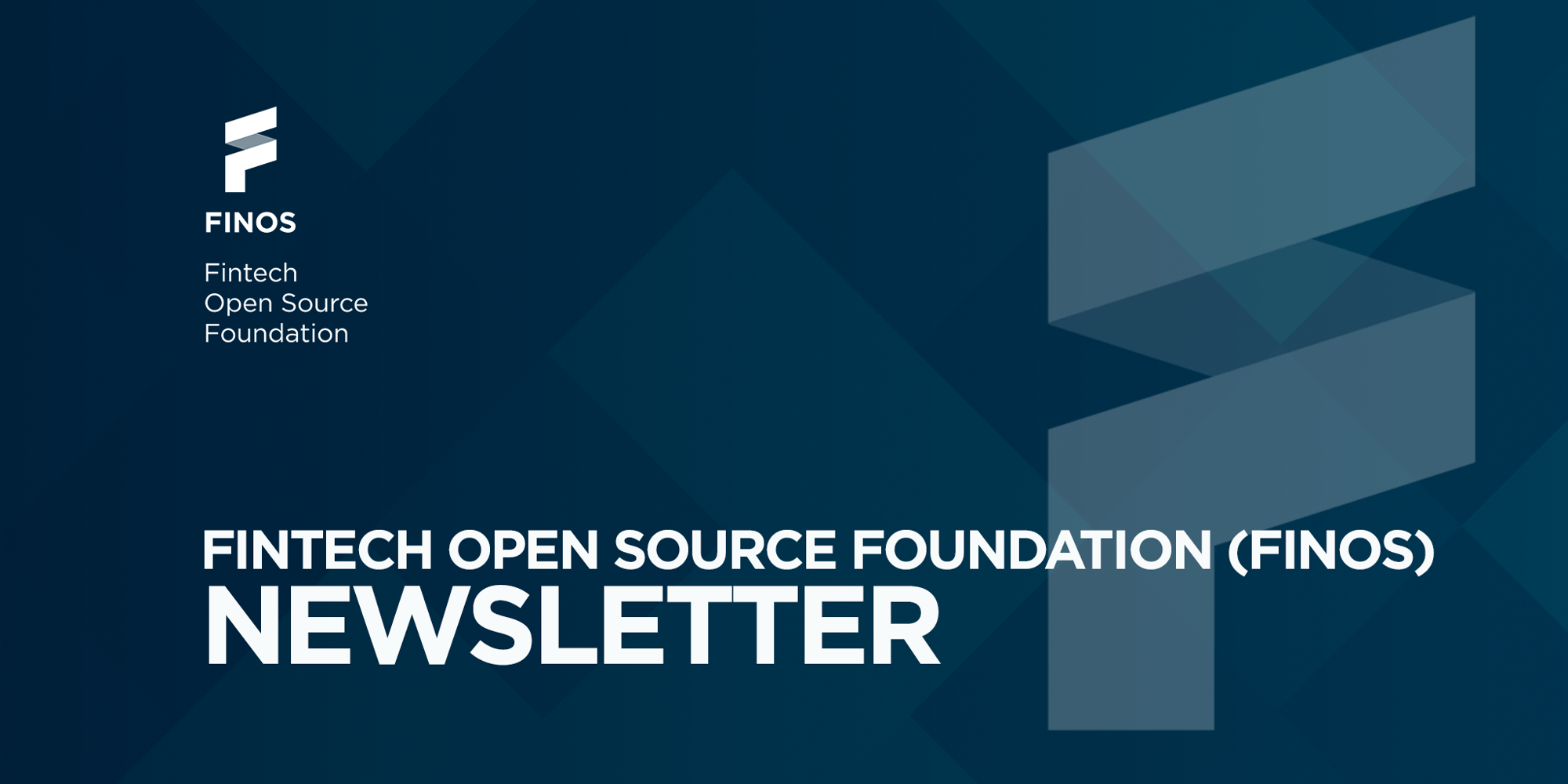 FINOS FRIDAY UPDATE NEWSLETTER
9 APRIl 21
Happy Friday! In this issue we're excited to announce new FINOS members; share a podcast in which our Executive Director reflects on the early days of FINOS (among other things); spotlight our community contributors; and highlight ways to get involved.
FINOS NEWS & UPDATES
MEET NEW FINOS MEMBERS
CANONICAL - We're delighted that Canonical has recently joined FINOS as a silver member. As an enterprise open source company, we're looking forward to leveraging Canonical's deep open source expertise to accelerate collaboration across many important areas for financial services, such as Cloud, DevOps, Open Source readiness and more.
CODETHINK - We're excited to share that Codethink has also joined FINOS as a silver member. Codethink provides software engineering and consultancy services, delivering critical, high-performance software projects across many industries including financial services. Codethink takes pride in demonstrating their expertise through contributions to open source projects and development communities; you might have already seen them in FINOS projects and discussions.
---
VOTE FOR FINOS - SOFTWARE SOLUTION oF THE YEAR
We did include this in our last newsletter but we really want your votes for Software Solution of the Year for the FTF News Technology Innovation Awards. The FINOS community is doing great things with open source collaboration including with numerous projects focused on establishing or extending common industry data models. Vote for us by May 14th to show your support!
---
FINOS PODCAST - GAB and GRIZZ TALK EARLY FINOS (AND OTHER STUFF)
In this episode of the FINOS podcast, FINOS marketing manager, Aaron (Grizz) Griswold, chats with Executive Director, Gabriele Columbro, about the start of FINOS and growing open source in financial services. Spoiler alert, there's also some talk about waffle houses, accents, dreadlocks, and various other somewhat random topics.
FINOS PROJECTS AND COMMUNITY
COMMUNITY SPOTLIGHT - Andrew King
Every newsletter we recognize and celebrate the awesome work of our open source contributors and the FINOS community.
This week the Community Spotlight falls on Andrew King, Principal at Suite2Go. Thank you, Andrew, for promoting open source in financial services in the APAC region by establishing and running the FINOS APAC Open Source in Fintech Meetup series. We've really enjoyed the topics so far and are looking forward to more!
Read Andrew's Community Spotlight
March Meetup - Symphony BDK for Java
---
finos GOOD FIRST ISSUES & HELP WANTED
Find an Opportunity to Get Involved
A good place to start contributing to, and making a difference in, open source in financial services is by taking a look at the FINOS Good First Issues (GFI) List on GitHub.
This week we're highlighting GFIs from the Git Proxy Project. Git Proxy aims to make it easier for individuals in highly regulated industries (e.g. financial services) to contribute to open source projects in a way that meets the info-security and compliance requirements of their organizations.
Git Proxy Project Good First Issues
All FINOS Project Good First Issues
join us
OUR MEETUPS & GUEST PRESENTATIONS
For a full weekly list of meetups, webinars, and other open source project focused meetings, please refer to "This Week at FINOS", and sign up to receive this email which comes out every Monday. (Email community+subscribe@finos.org to be automatically added to the distribution.)
Wednesday, April 28th
FINOS All Community Call
The FINOS Team and Community
---
ICYMI - OUR PODCASTS AND VIDEOS
Listen to and view our podcasts and videos on Open Source in Fintech. We'll announce upcoming ones through our This Week at FINOS blog and email.
Podcasts
FINOS: Beginnings and What's Important - Gabriele Columbro, ED, FINOS
Apple Podcasts | Anchor.fm | Spotify | Google Podcasts
Videos
How to Build an Order Book Simulation with Perspective
APAC Open Source in Fintech Meetup - Symphony BDK & Low Code
Capital One's Innersource Journey
All FINOS Guest Presentations On YouTube | FINOS YouTube Channel
LEARN MORE
This Week at FINOS Blog - See what is happening at FINOS each week.
FINOS Landscape - See our landscape of FINOS open source and open standard projects.
Community Calendar - Scroll through the calendar to find a meeting to join.
Project Status Dashboard - See a live snapshot of our community contributors and activity.
Events - Check out our upcoming events or email marketing@finos.org if you'd like to partner with us or have an event idea.
FINOS Virtual "Meetups" Videos & Slides - Access replays of our virtual "meetups" based around the FINOS Community and Projects since we can't all be in the same room right now.
FINOS Open Source in Fintech Podcasts - Subscribe and listen to the first open source in fintech and banking podcast for deeper dives on our virtual "meetup" and other topics.
Interested in FINOS open source projects? Click the link below to see how to get involved in the FINOS Community.
Thanks!
~ The FINOS Team