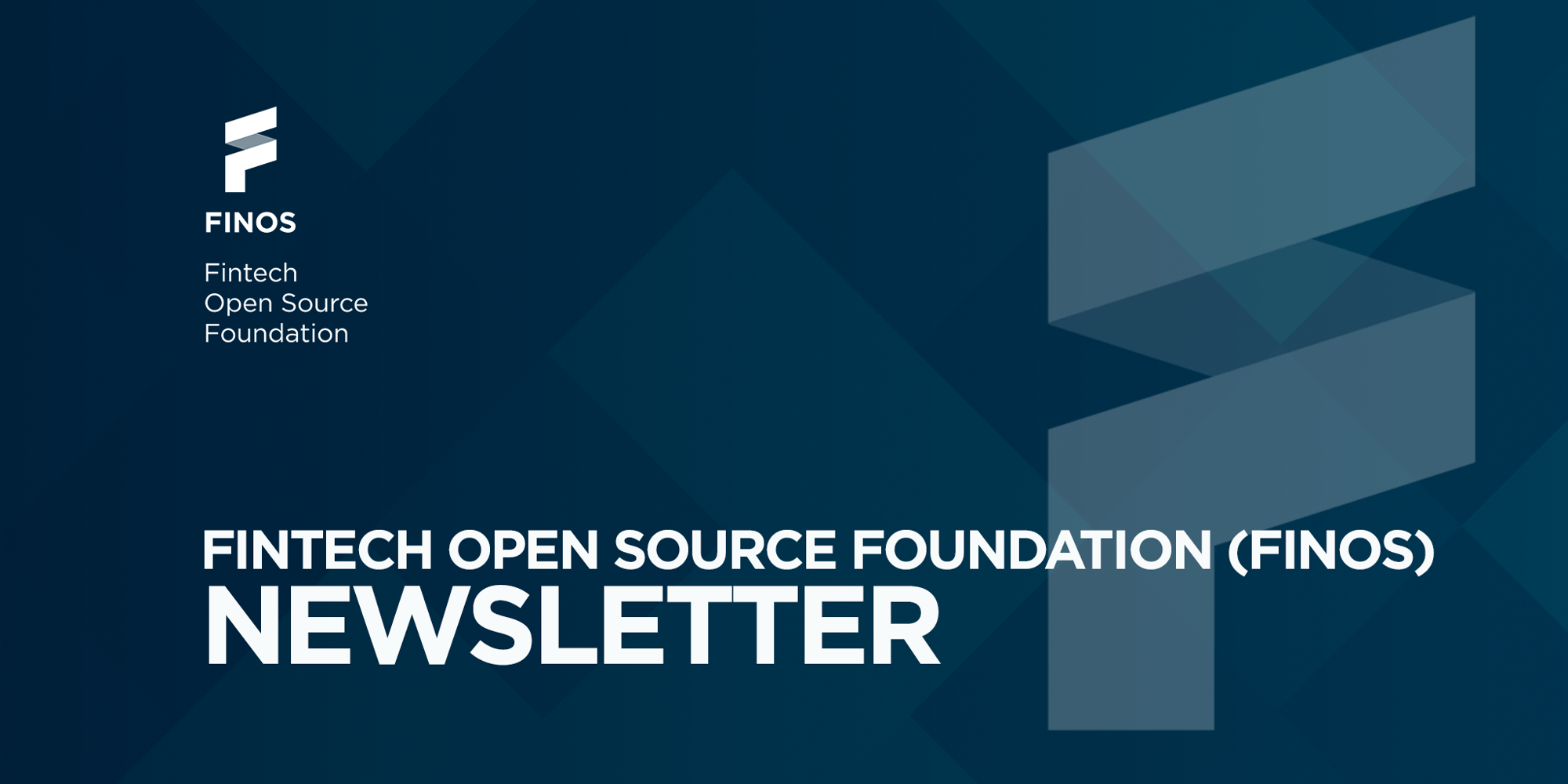 FINOS FRIDAY UPDATE NEWSLETTER
30 JULY 21
Happy Friday! In this issue we're excited to share videos and podcasts from recent FINOS events, provide FINOS Community and event updates, and as always, look for ways for you to get involved with the FINOS Community.
FINOS NEWS & UPDATES
Q3 all community call WRAP UP
FINOS this year has had some incredible growth, in members, projects, and community participation. The FINOS Q3 2021 All Community Call on July 21st gave the team and our project leads the opportunity to talk about accomplishments from quarter two, and preview what is around the corner for the rest of 2021.
View the All Call Video | Listen to the Audio Podcast
---
OPEN SOURCE STRATEGY FORUM MEMBER INVITES & CODES COMING NEXT WEEK
FINOS Member employees attend the Open Source Strategy Forum (OSSF) for FREE.
We'll be announcing speakers soon, but next week, we will be sending invites and registration codes to Member employees for both OSSF and the Members' Meetings for both London and New York. If you don't receive an email, or for any other questions about the events - email us at OSSF@finos.org.
Members Meeting & OSSF - London - October 4-5
Members Meeting & OSSF - New York - November 9-10
---
fdc3 general MEETING
Join us on August 3rd for the quarterly FDC3 General meeting to hear about the latest developments on FDC3 and plans for the next quarter, as well as help wanted and ways to get involved. Meeting details are on the FINOS Community Calendar. Email help@finos.org to be added to the calendar invite.
---
OPEN SOURCE READINESS SIG FIRST MEETING
Join us on August 4th to discuss how the FINOS Open Source Readiness initiative is evolving to better meet our members' needs. This will be the first meeting of the new Open Source Readiness Special Interest Group, co-chaired by Andrew Aitken and Gilles Gravier of Wipro and Sundeep Dadlani of RBC. Andrew will propose a framework for an open source maturity model for financial institutions, which the SIG will collaboratively expand on and develop in coming meetings.
Sign Up For A Reminder To Attend
---
OPEN DATA STRATEGY
FINOS CTO, Jane Gavronsky, recently presented to the community on her work to define a strategic vision and framework for data-focused collaboration in FINOS. She shared a research paper from McKinsey and proposed that we utilize a similar reference framework -- one that focuses on increasing data standardization and data sharing to achieve business and consumer benefits. Stay tuned for more on this subject, and reach out to Jane if you'd like to contribute your thoughts or suggestions on the strategy or candidate Open efforts.
---
WOMEN WHO CODE & LINUX FOUNDATION LAUNCH OPEN SOURCE SCHOLARSHIP
Linux Foundation Training & Certification is thrilled to announce that we are partnering with Women Who Code (WWCode), an international community dedicated to inspiring women to succeed in technology, to provide scholarships to promising women to help them get started working with open source software.
FINOS PROJECTS AND COMMUNITY
community SPOTLIGHT
Congratulations to the following FINOS project maintainers for their project updates at the FINOS Q3 All Community Call, but more importantly, appreciation goes out to all of them for the work they do daily to make the FINOS Community stronger. Throwing the Community Spotlight on them and their work is a joy and a privilege.
---
THE FINOS COMMUNITY STORE IS OPEN FOR BUSINESS
We've opened the FINOS Community Store this week. You'll be able to get sleek t-shirts, socks, and hoodies from the store as either giveaways at FINOS events, or you can also earn them as contributors to our open source projects.
Can't wait and need your #FINOSswag to be an #OSTechBanker - then use this coupon code FINOSWELCOME20 for the next week to receive 20% off.
FINOS Store |Become A Contributor
join us
upcoming finos events
3 August 21 - FDC3 General Meeting
4 August 21 - First Open Source Readiness SIG Meeting
4-5 October 21 - Members Meeting & Open Source Strategy Forum - London
6 October 21 - OSPOCon Europe - London (The day after OSSF London)
9-10 November 21 - Members Meeting & Open Source Strategy Forum - NYC
---
RECENT PODCASTS
Subscribe and listen to our podcasts on Open Source in Finance.
FINOS All Community Call & Update for Q3
Assessing the Health of an Open Source Project
Apple Podcasts | Anchor.fm | Spotify | Google Podcasts
LEARN MORE
This Week at FINOS Blog - See what is happening at FINOS each week.
FINOS Landscape - See our landscape of FINOS open source and open standard projects.
Community Calendar - Scroll through the calendar to find a meeting to join.
FINOS Slack Channels - The FINOS Slack provides our Community another public channel to discuss work in FINOS and open source in finance more generally.
All FINOS Project Good First Issues - A good place to start contributing to, and making a difference in, open source in financial services is by taking a look at the FINOS Good First Issues (GFI) List on GitHub.
Project Status Dashboard - See a live snapshot of our community contributors and activity.
Events - Check out our upcoming events or email marketing@finos.org if you'd like to partner with us or have an event idea.
FINOS Virtual "Meetups" Videos & Slides - Access replays of our virtual "meetups" based around the FINOS Community and Projects since we can't all be in the same room right now.
FINOS Open Source in Finance Podcasts - Subscribe and listen to the first open source in financial services and banking podcast for deeper dives on our virtual "meetup" and other topics.
Interested in FINOS open source projects? Click the link below to see how to get involved in the FINOS Community.
Thanks!
~ The FINOS Team