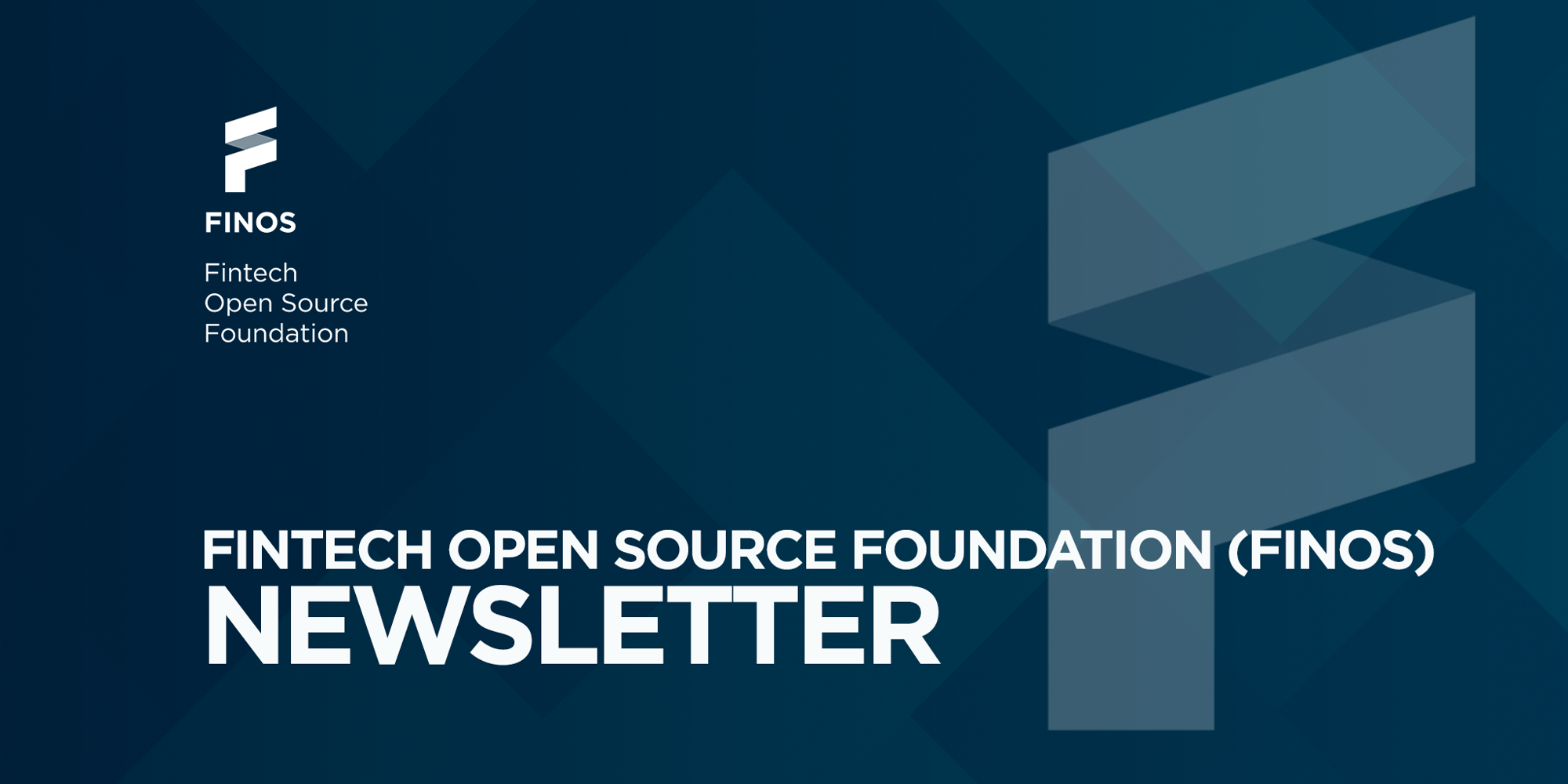 FINOS FRIDAY UPDATE NEWSLETTER
13 AUGUST 21
Happy Friday! In this issue we're excited to welcome a new FINOS member, announce the OSSF London agenda, share the Legend 101 & Deep Dive videos, and as always, look for ways for you to get involved with the FINOS Community.
FINOS NEWS & UPDATES
Welcome new finos member SMBC
FINOS is thrilled to welcome Sumitomo Mitsui Banking Corporation (SMBC) as our newest Silver Member. SMBC is a member of SMBC Group, a top-tier global financial group. Headquartered in Tokyo and with a 400-year history, SMBC Group offers a diverse range of financial services, including banking, leasing, securities, credit cards, and consumer finance. Backed by the capital strength of SMBC Group and the value of its relationships in Asia, SMBC offers a range of commercial and investment banking services to its corporate, institutional, and municipal clients and connects a diverse client base to local markets and the organization's extensive global network.
---
AGENDA ANNOUNCED FOR OSSF LONDON
Earlier this week, the Linux Foundation announced the agenda for our London Open Source Strategy Forum, highlighting a sample of the presentations. We have a great lineup with a diverse set of content that should appeal to a wide range of individuals in financial services. Please check out the agenda and do check back regularly as we're still confirming speakers. And don't forget to register early!
---
MEMBERS ATTEND OSSF & the member meeting FREE
This is a quick reminder that one of the perks of FINOS membership is attending the Member Meeting and Open Source Strategy Forum free! If you haven't already received the Access Code for your member organization please email ossf@finos.org to get it. (And if you're not a member, maybe now is the time to consider becoming one.)
FINOS PROJECTS AND COMMUNITY
Legend 101 & New Feature Demos
Did you miss the Legend Community meetings last month? Don't worry, we've got you covered. You can view informative and interesting presentations from Beeke-Marie Nelke, the VP and Open Source Program/ Product Manager for Legend at Goldman Sachs.
Legend 101 provides an overview and demo of the Legend platform.
Legend Deep Dive provides an overview of the latest features open sourced by the Legend team, including the capability to map data models to H2 test databases, relational mapping, and the creation of drag & drop queries on models with the "query" functionality.
Watch the Legend 101 Video | Watch the Legend Deep Dive
---
LAUNCHING THE FINOS GITLAB ORGANIZATION
We are pleased to announce that FINOS now has a public organization and repositories on Gitlab at gitlab.com/finosfoundation! This organization will live alongside the Github organization at github.com/finos and will be initially dedicated to support data models development in the Legend Studio environment at legend.finos.org/studio.
The existing modeling initiatives CDM, Product Control Common Template, Commodity Reference Data, and Currency Reference Data projects and models have been successfully migrated. In order to access the models source code, you can do so at gitlab.com/finosfoundation/legend. If you don't have access to legend.finos.org/studio, please request access at finos.org/legend.

---
timebase community edition is ready to engage
A few weeks ago, we posted about EPAM contributing the TimeBase Community Edition to FINOS. The contribution is complete, and ready for the community to engage and consume.
TimeBase CE is an open source Apache 2 licensed time series database, streaming engine and messaging middleware for the financial markets domain. TimeBase CE is designed to solve business goals for both buy-side and sell-side institutions.
Read More About The Contribution & Project Here | Leverage TimeBase CE on GitHub
---
community SPOTLIGHT
This week we spotlight a few of the speakers and talks of OSSF London. Some of these speakers are already part of the community, and some are just joining us, but they all provide insights that we find especially compelling to our Community:
---
THE FINOS COMMUNITY STORE IS OPEN FOR BUSINESS
We've opened the FINOS Community Store this week. You'll be able to get sleek t-shirts, socks, and hoodies from the store as either giveaways at FINOS events, or you can also earn them as contributors to our open source projects.
Can't wait and need your #FINOSswag to be an #OSTechBanker - then use this coupon code FINOSWELCOME20 for the next week to receive 20% off.
FINOS Store |Become A Contributor
join us
upcoming finos events
4-5 October 21 - Members Meeting & Open Source Strategy Forum - London
6 October 21 - OSPOCon Europe - London (The day after OSSF London)
9-10 November 21 - Members Meeting & Open Source Strategy Forum - NYC
---
RECENT PODCASTS
Subscribe and listen to our podcasts on Open Source in Finance.
FINOS All Community Call & Update for Q3
Assessing the Health of an Open Source Project
Apple Podcasts | Anchor.fm | Spotify | Google Podcasts
LEARN MORE
This Week at FINOS Blog - See what is happening at FINOS each week.
FINOS Landscape - See our landscape of FINOS open source and open standard projects.
Community Calendar - Scroll through the calendar to find a meeting to join.
FINOS Slack Channels - The FINOS Slack provides our Community another public channel to discuss work in FINOS and open source in finance more generally.
All FINOS Project Good First Issues - A good place to start contributing to, and making a difference in, open source in financial services is by taking a look at the FINOS Good First Issues (GFI) List on GitHub.
Project Status Dashboard - See a live snapshot of our community contributors and activity.
Events - Check out our upcoming events or email marketing@finos.org if you'd like to partner with us or have an event idea.
FINOS Virtual "Meetups" Videos & Slides - Access replays of our virtual "meetups" based around the FINOS Community and Projects since we can't all be in the same room right now.
FINOS Open Source in Finance Podcasts - Subscribe and listen to the first open source in financial services and banking podcast for deeper dives on our virtual "meetup" and other topics.
Interested in FINOS open source projects? Click the link below to see how to get involved in the FINOS Community.
Thanks!
~ The FINOS Team