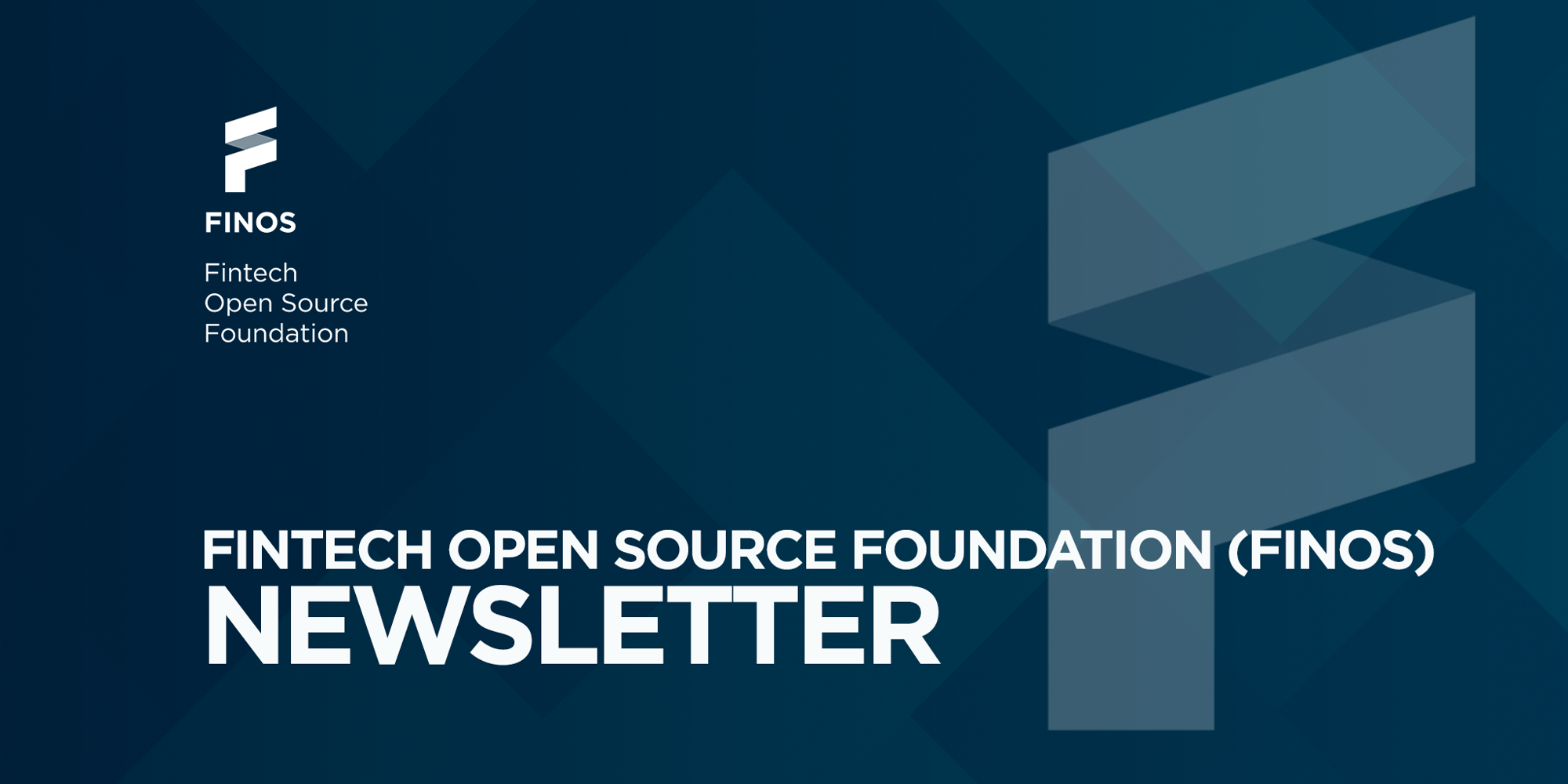 FINOS FRIDAY UPDATE NEWSLETTER
10 SEPTEMBER 21
Happy Friday! In this issue we're excited to welcome a new FINOS team member, announce the OSSF NYC agenda, boast about our podcast, and as always, look for ways for you to get involved with the FINOS Community.
FINOS NEWS & UPDATES
Welcome new finos team member - kenny demeo
It is our pleasure to announce the appointment of Kenny DeMeo as Sr. Director of Marketing. As a key member of the leadership team, Kenny will oversee FINOS's marketing and branding efforts and shape strategies to expand and amplify FINOS's standing as the premier foundation for open source collaboration in financial services. ​​Please join us in welcoming Kenny (kenny@finos.org or on Slack)!
---
AGENDA ANNOUNCED FOR OSSF NYC
Earlier this week, the Linux Foundation announced the agenda for our New York Open Source Strategy Forum. We have a great lineup with a diverse set of content that should appeal to a wide range of individuals in financial services. Please check out the agenda and do check back regularly as we're still confirming speakers. And don't forget to register early!
OSSF New York Agenda | OSSF New York Registration
OSSF London Agenda | OSSF London Registration
---
MEMBERS ATTEND OSSF & the member meeting FREE
This is a quick reminder that one of the perks of FINOS membership is attending the Member Meeting and Open Source Strategy Forum free! If you haven't already received the Access Code for your member organization please email ossf@finos.org to get it. (And if you're not a member, maybe now is the time to consider becoming one.)
FINOS PROJECTS AND COMMUNITY
SYMPHONY BDK FOR PYTHON CONTRIBUTED
FINOS and the Symphony BDK project team are excited to announce that Symphony BDK for Python has been successfully contributed to FINOS, providing a library of tools and intelligent API bindings that provides an ultra simplified configuration and authentication setup, intuitive message and room management, and a new activities API that makes it easy to facilitate bot workflows.
Read More About The Contribution & Project Here | Leverage Symphony BDK for Python on GitHub
---
community SPOTLIGHT
In this and upcoming newsletters, we'll be spotlighting OSSF speakers, particularly from our FINOS Community. This week we spotlight:
Kris West, Cosaic - Open Source in Finance Podcast Interview - FDC3 Fast & Easy
Tamara Chehayeb Makarem, Scott Logic + Alejandra Villagra, Citi + Jane Gavronsky, FINOS - Panel: Women's Career Progression: Journeys within Fintech
Amanda Brock, Open Innovation Network - Banking on Open: Ensuring the Continued Growth of OSS in Fintech
---
FINOS Open Source in Finance PODCAST: #11
Last week, the FINOS Open Source in Finance podcast was ranked #11 out of the Top 40 Open Source podcasts by Feedspot, which is a human curated list (and the podcast has been rising on Apple and Spotify charts as well). Thank you to all of our listeners in internet-podcast-land!
Feedspot Top 40 Open Source Podcasts | OS in Finance Podcast
join us
upcoming finos events
4-5 October 21 - Members Meeting & Open Source Strategy Forum - London
6 October 21 - OSPOCon Europe - London (The day after OSSF London)
9-10 November 21 - Members Meeting & Open Source Strategy Forum - NYC
---
RECENT PODCASTS
Subscribe and listen to our podcasts on Open Source in Finance.
Debunking Common Fears About Open Source - Danese Cooper
FINOS Debrief for 20 August 21
Apple Podcasts | Anchor.fm | Spotify | Google Podcasts
LEARN MORE
This Week at FINOS Blog - See what is happening at FINOS each week.
FINOS Landscape - See our landscape of FINOS open source and open standard projects.
Community Calendar - Scroll through the calendar to find a meeting to join.
FINOS Slack Channels - The FINOS Slack provides our Community another public channel to discuss work in FINOS and open source in finance more generally.
All FINOS Project Good First Issues - A good place to start contributing to, and making a difference in, open source in financial services is by taking a look at the FINOS Good First Issues (GFI) List on GitHub.
Project Status Dashboard - See a live snapshot of our community contributors and activity.
Events - Check out our upcoming events or email marketing@finos.org if you'd like to partner with us or have an event idea.
FINOS Virtual "Meetups" Videos & Slides - Access replays of our virtual "meetups" based around the FINOS Community and Projects since we can't all be in the same room right now.
FINOS Open Source in Finance Podcasts - Subscribe and listen to the first open source in financial services and banking podcast for deeper dives on our virtual "meetup" and other topics.
Interested in FINOS open source projects? Click the link below to see how to get involved in the FINOS Community.
Thanks!
~ The FINOS Team