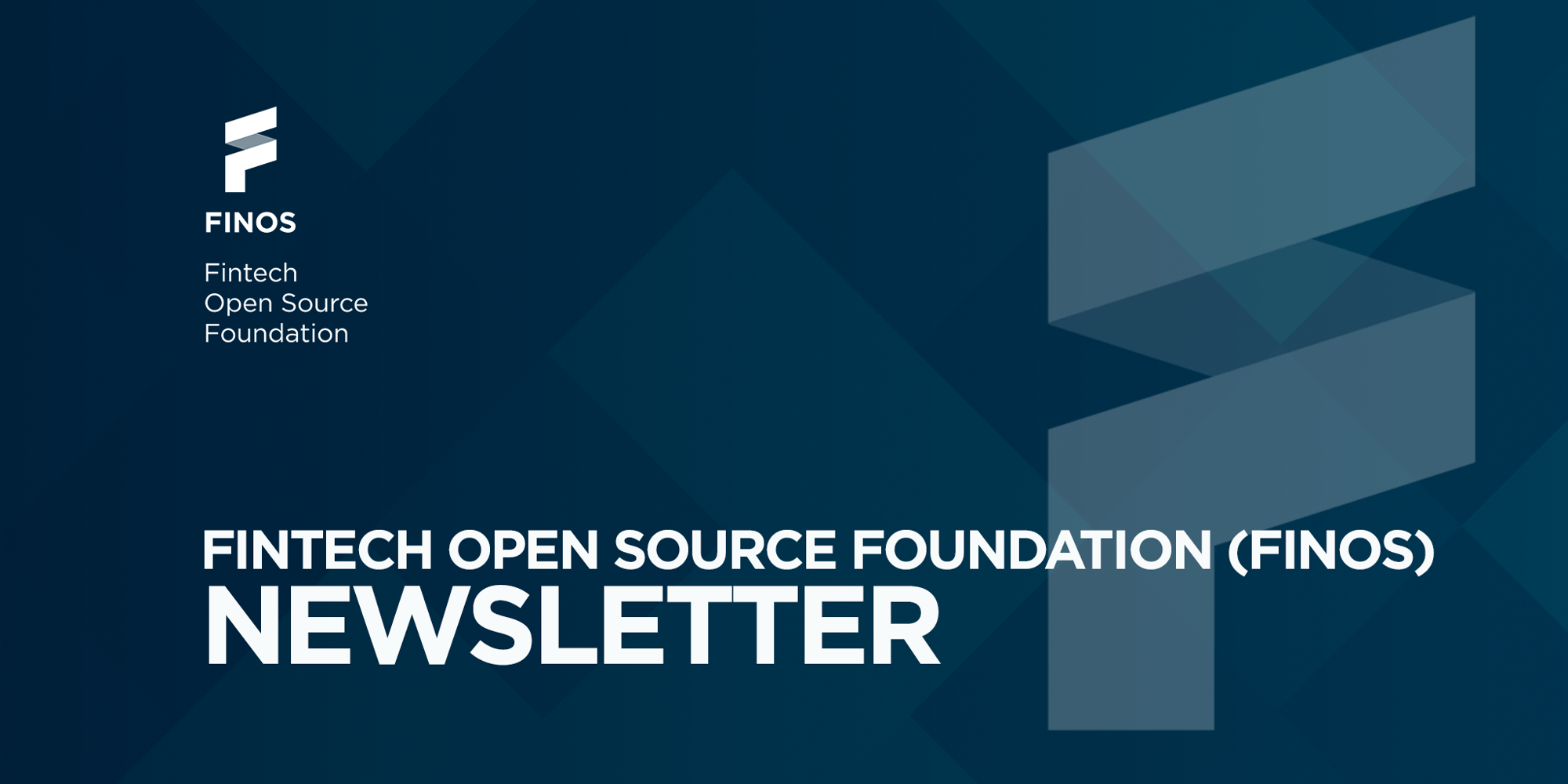 FINOS FRIDAY UPDATE NEWSLETTER
26 FEBRUARY 21
Happy Friday!
Read on to learn about OSSF sponsorship opportunities, a new contribution from Symphony, and new work in the financial objects project. And, as always, we highlight outstanding members of our community and give you a variety of ways to learn more and get involved.
FINOS NEWS & UPDATES
PRESS RELEASE: NEW BOARD LEADERSHIP
A little while ago we let you know that our gold members elected three new board directors. Now you can read the press release to learn how Capital One's John Mark Walker, Tradeweb's Randy Goldsmith, and Wipro's Andrew Aitken, further FINOS' intellectual capital and also showcase the various industries that are powering the open source movement in financial services.
Read the Full Press Release Here
---
ossf 2021 london & nyc - sPONSOR NOW!
Check out the OSSF 2021 sponsorship prospectus and lock in great opportunities to showcase your organization at the conference dedicated to open source in financial services. We can't wait to see you - in person - later this year.
FINOS PROJECTS AND COMMUNITY
NEW CONTRIBUTION: SYMPHONY BDK FOR JAVA
Symphony recently contributed its latest version of the Symphony Bot Developer Kit. BDK 2.0 is a library of tools and intelligent API bindings that provides an ultra simplified configuration and authentication setup, intuitive message and room management, customizable message templating, and a new activities API that makes it easy to facilitate bot workflows in Symphony.
The most current release is 2.1.0, available for download at:
GitHub Repo | Download BDK 2.1.0 | Documentation | Training & Certification
---
NEW FINANCIAL OBJECTS WORK
Goldman Sachs has recently kicked-off two new financial objects efforts to drive increased standardization of specific objects and processes in the industry.
The Product Control Common Template project aims to construct an industry standard common template for sharing & receiving OTC derivative pricing data via a common model.
Learn More About the Project | Next Meeting Login Details for March 1st 10am ET/ 3pm GMT
The Commodities Payout Terms project is using Legend Studio to extend the Commodities payout representation in the ISDA CDM standard.
Learn More About the Project | Next Meeting Login Details for March 4th 11am ET/ 4pm GMT
---
Community Spotlight - ROB MOFFAT & SURESH RUPNAR
Every newsletter we recognize and celebrate the awesome work of our open source contributors and the FINOS community. This week's FINOS Community Spotlight celebrates the FINOS Symphony Java Toolkit project and the engineering teamwork demonstrated by Rob Moffat and Suresh Rupnar of Deutsche Bank.

---
OS IN FINTECH MEETUP & PODCAST
Last week Enrico Trentin of Diffblue presented at our Open Source in Fintech Meetup on "The Code Coverage Paradox: When 90% Isn't Enough, But Less Might Be".
If you were unable to attend, or just didn't get enough the first time, here are a few of links to check out.
Meetup Video & Slides - "The Code Coverage Paradox"
OS in Fintech Podcast: "The Code Coverage Paradox" - both Enrico and his colleague Matthew Richards recorded a more in depth podcast about unit testing, code coverage, and more.
join us
OUR MEETUPS & GUEST PRESENTATIONS
We are working on our meetup and guest presentation schedule for 2021. For a full weekly list of meetups, webinars, and other open source project oriented meetings, please refer to "This Week at FINOS", and sign up to receive this email which comes out every Monday. (Email community+subscribe@finos.org to be automatically added to the distribution.)
3 March 2021: Innersource Commons @ Open Source Readiness
Panel Discussion & Guest Presentations
Roderick Randolph & Arthur Maltson, Distinguished Engineers @ Capital One
---
OUR PODCASTS AND VIDEOS
Listen to and view our podcasts and videos on Open Source in Fintech. We'll announce upcoming ones at our This Week at FINOS blog and email.
Podcasts
Apple Podcasts | Anchor.fm | Spotify | Google Podcasts
Videos
All 2019 & 2020 FINOS Guest Presentations On YouTube
---
finos GOOD FIRST ISSUES & HELP WANTED
Your Opportunity To Get Involved
A good place to get started contributing to, and making a difference in open source in financial services is by taking a look at the FINOS Good First Issues List on GitHub. This list includes issues and "help wanted" posts from our open source projects like Legend, Morphir, Waltz, Perspective, as well as many others.
All FINOS Project Good First Issues
LEARN MORE
This Week at FINOS Blog - See what is happening at FINOS each week.
FINOS Landscape - See our landscape of FINOS open source and open standard projects.
Project Meeting Calendar - Scroll through the calendar to find a meeting to join.
Project Status Dashboard - See a live snapshot of our community contributors and activity.
Events - Check out our upcoming events or email marketing@finos.org if you'd like to partner with us or have an event idea.
FINOS Virtual "Meetups" Videos & Slides - Access replays of our virtual "meetups" based around the FINOS Community and Projects since we can't all be in the same room right now.
FINOS Open Source in Fintech Podcasts - Subscribe and listen to the first open source in fintech and banking podcast for deeper dives on our virtual "meetup" and other topics.
Interested in FINOS open source projects? Click the link below to see how to get involved in the FINOS Community.
Thanks!
~ The FINOS Team