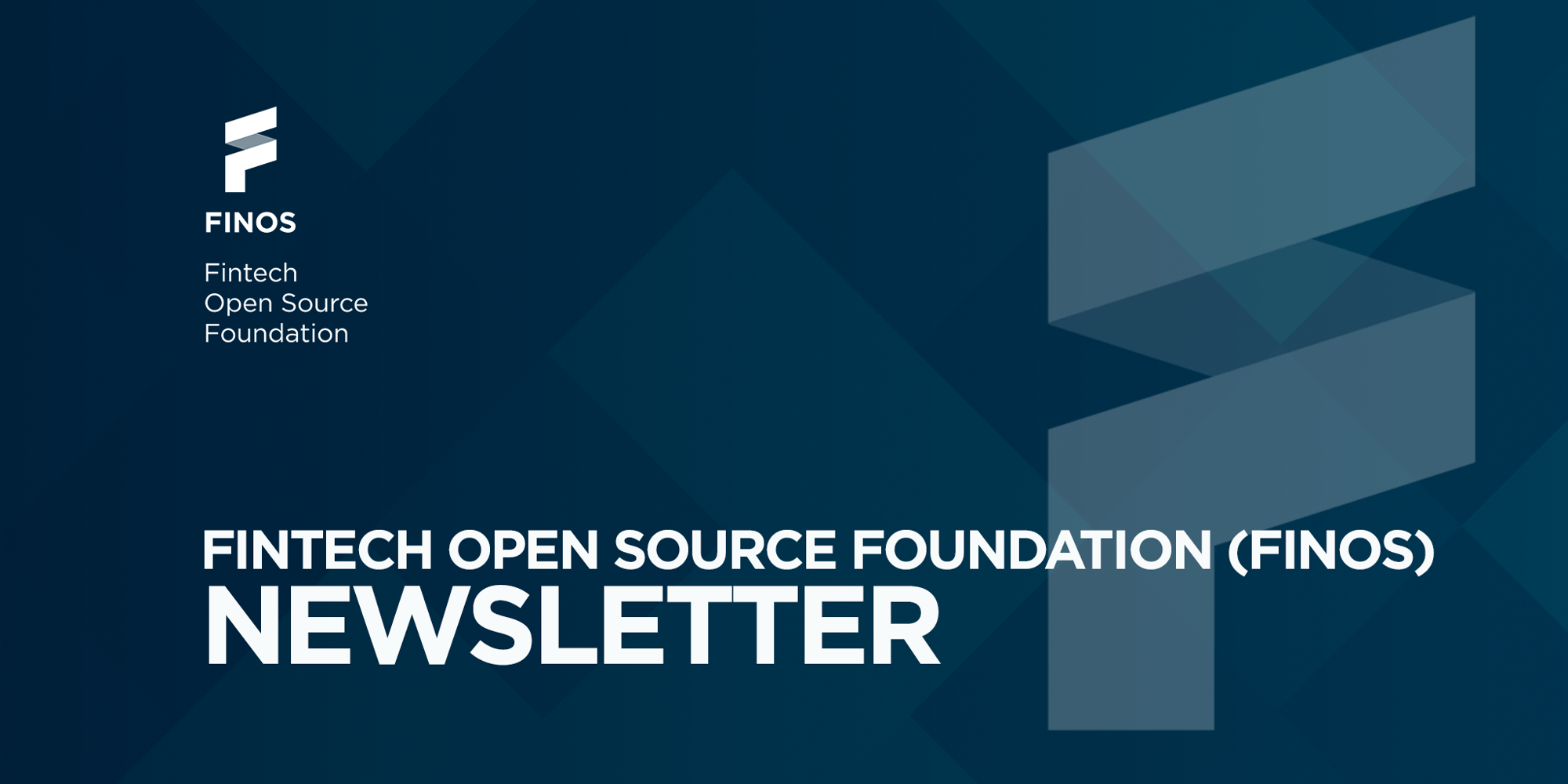 FINOS FRIDAY UPDATE NEWSLETTER
12 FEBRUARY 21
Happy Friday!
Read on to learn about OSSF dates for this year; help us welcome our newest member, Armory; register for our next meetup with Diffblue; and find out about our new InnerSource SIG and some of the individuals who were instrumental in establishing it. Oh, and we're hiring!
FINOS NEWS & UPDATES
ossf 2021 london & nyc - save the dates!
We are incredibly pleased to announce the dates for the FINOS & Linux Foundation's Open Source Strategy Forum (OSSF) for 2021. This will be announced more widely next week, but since you're part of our FINOS Community, we wanted to tell you first.
London: October 5th
New York: November 10th
Please check the website and follow us on social media for updates on Call for Speakers, Registration, Speakers, Locations, and any changes that may arise.
---
WELCOME NEW MEMBER: ARMORY
We're delighted that Armory recently joined FINOS as a silver member. At the core of Armory's software delivery platform is Spinnaker, a powerful open source solution for multi-cloud continuous delivery. Armory's scalable, flexible, and secure platform automates software delivery, enabling software teams to ship better software, faster. Armory brings a wealth of open source knowledge to the community and is already active in the FINOS Cloud Service Certification project.
Armory.io | Cloud Service Certification Project
---
finos INNERSOURCE SIG
FINOS now has a special interest group (SIG) focused on InnerSource! This SIG creates a safe space to identify and share challenges and solutions that accelerate regulated enterprises' efforts to implement InnerSource policies and practices within their organizations. We've had tremendous interest already and are very excited about this new effort.
InnerSource SIG
FINOS InnerSource Presentations & Podcasts
Anthony Vacca, RBC: InnerSource As The First Step Toward Open Source
James McLeod, FINOS & Danese Cooper, Nearform: Journey To InnerSource
Daniela Zheleva, Deutsche Bank: How Deutsche Bank Uses InnerSource In Engineering
Open Source Readiness: InnerSource Commons Panel
Aaron Searle, Morgan Stanley: Reflecting on Grass-Roots InnerSource
---
Community Spotlight - DANESE COOPER & CLARE DILLON
Every newsletter we recognize and celebrate the awesome work of our open source contributors and the FINOS community. This week the FINOS Community Spotlight highlights Danese Cooper and Clare Dillon, both of InnerSource Commons, for leading the effort, along with Morgan Stanley, RBC, Capital One, and Deutsche Bank to bring the FINOS InnerSource SIG into existence.

---
FINOS IS HIRING
If you are passionate about building open source communities and want to help the financial services industry work collaboratively to solve common business and technical challenges, please do reach out. Whether you have a technical, marketing, or community development background, we'd love to hear from you. (We have a lot of fun and great benefits too!)
Senior Community Architect (preferably NYC based)
Community Manager (preferably NYC based)
join us
OUR MEETUPS & GUEST PRESENTATIONS
We are working on our meetup and guest presentation schedule for 2021. For a full weekly list of meetups, webinars, and other open source project oriented meetings, please refer to "This Week at FINOS", and sign up to receive this email which comes out every Monday. (Email community+subscribe@finos.org to be automatically added to the distribution.)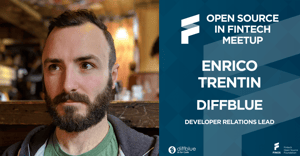 17 February 2021: FINOS Open Source in Fintech Meetup
The Code Coverage Paradox: When 90% Isn't Enough, But Less Might Be
Enrico Trentin, Developer Relations Lead, DiffBlue
---
OUR PODCASTS AND VIDEOS
Did you know that FINOS has a podcast? Our Director of Community, James McLeod, regularly speaks with our community about FINOS projects and interesting topics at the cross section of financial services and open source. Check it out, subscribe, and don't forget to rate us (5 stars)! Listen to all of our podcasts on these platforms as well as others:
Apple Podcasts | Anchor.fm | Spotify
Also, we've compiled all of our guest presentations from our "Virtual" Meetups, Open Source Readiness, All Community Calls, and our extended Open Source Fintech Meetups in London, Edinburgh, Bristol, and the APAC region on our YouTube channel.
All 2019 & 2020 FINOS Guest Presentations On YouTube | FINOS YouTube Channel
To catch recaps, videos, slides, and podcasts of previous virtual "meetups", as well as other helpful FINOS resources, visit our Knowledge Base page.
GET INVOLVED
This Week at FINOS Blog - See what is happening at FINOS each week.
FINOS Landscape - See our landscape of FINOS open source and open standard projects.
Project Meeting Calendar - Scroll through the calendar to find a meeting to join.
Project Status Dashboard - See a live snapshot of our community contributors and activity.
Events - Check out our upcoming events or email marketing@finos.org if you'd like to partner with us or have an event idea.
FINOS Virtual "Meetups" Videos & Slides - Access replays of our virtual "meetups" based around the FINOS Community and Projects since we can't all be in the same room right now.
FINOS Open Source in Fintech Podcasts - Subscribe and listen to the first open source in fintech and banking podcast for deeper dives on our virtual "meetup" and other topics.
Interested in FINOS open source projects? Click the link below to see how to get involved in the FINOS Community.
Thanks!
~ The FINOS Team