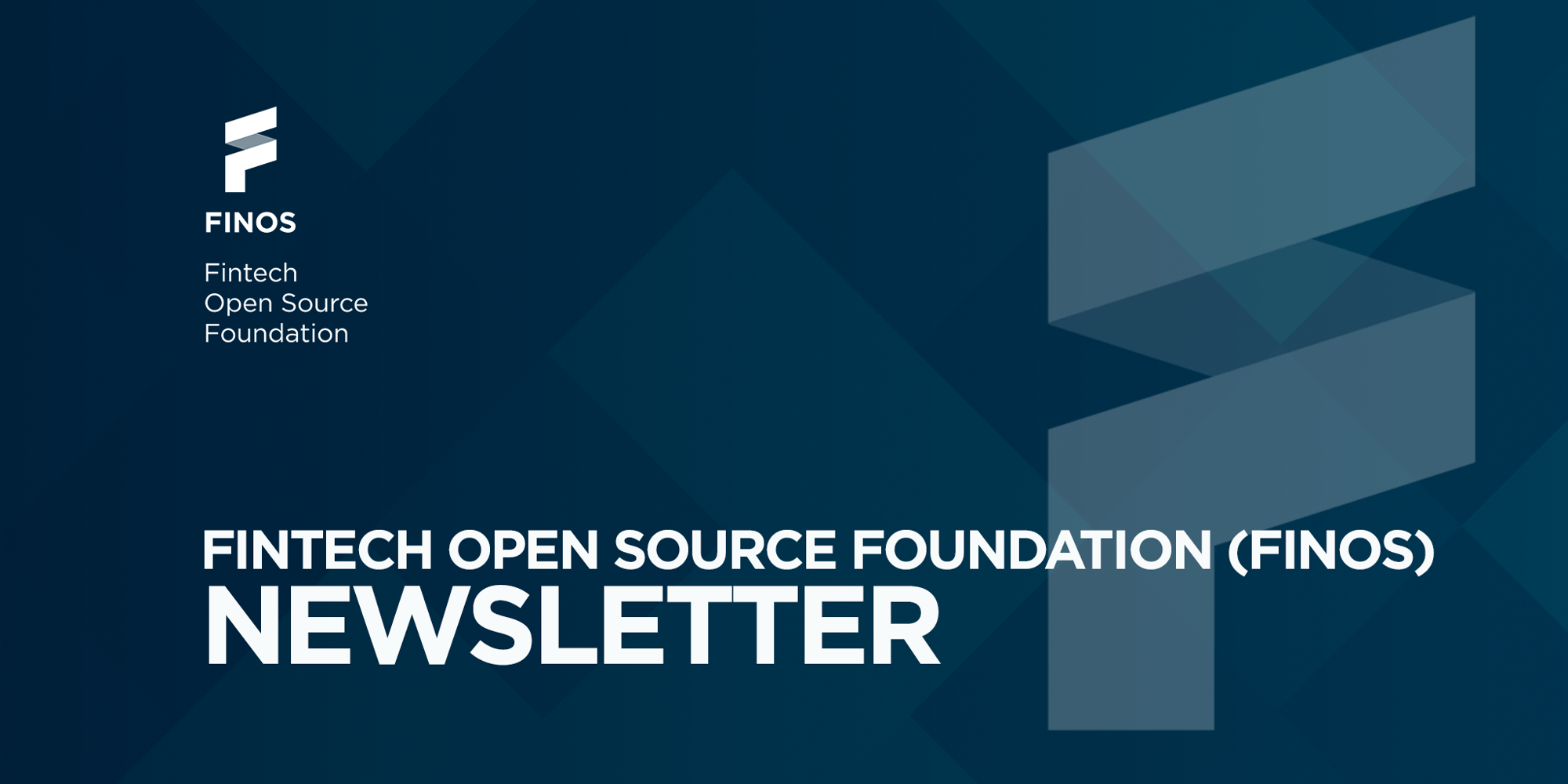 FINOS FRIDAY UPDATE NEWSLETTER
12 MARCH 21
Happy Friday! In this issue we're excited to share the news about a recent award, welcome a new Associate Member, highlight the great work of our community and offer you a new channel to collaborate and network. We've also picked out some "good first issues" for those of you looking to get more involved with FINOS projects.
FINOS NEWS & UPDATES
TOSHA ELLISON RECOGNIZED IN WATERS TECH AWARDS
We're delighted that Tosha Ellison, FINOS Chief Operating Officer, has been recognized as the "Vendor partnership or alliance professional of the year" in the Women in Technology & Data Awards 2021.
---
NEW ASSOCIATE MEMBER: OPENUK
We're pleased to share that OpenUK has recently joined FINOS as an Associate Member. OpenUK promotes businesses, projects and people, who use and develop Open, and strives to collaborate through 3 Pillars: Community, Legal & Policy and Learning. We're looking forward to working together.
FINOS PROJECTS AND COMMUNITY
FINOS ANNOUNCES NEW COMMUNITY SLACK
The FINOS team is delighted to announce the launch of a new FINOS Slack following feedback from our FINOS Community. The FINOS Slack provides our Community another public channel to discuss work in FINOS and open source in finance more generally.
---
Community Spotlight -

Mark Guerriero
Every newsletter we recognize and celebrate the awesome work of our open source contributors and the FINOS community.
The FINOS team are delighted to welcome a Community Spotlight nominated by David Watkins, Lead Maintainer of Waltz who would like to recognize the contributions Mark Guerriero of Deutsche Bank has made to the project.
Read Mark's Community Spotlight
---
INNERSOURCE COMMONS AT FINOS OPEN SOURCE READINESS GUEST SPEAKERS
Last week, Roderick Randolph and Arthur Maltson, both Distinguished Engineers at Capital One discussed Capital One's InnerSource Journey, and the pitfalls and peaks they've experienced along the way.
This particular webinar for OSR featured the third in a series of collaborations between FINOS and InnerSource Commons, and have helped launch the FINOS InnerSource Special Interest Group who just held their kickoff this week.
If you were unable to attend, or just didn't get enough the first time, check out the video.
Capital One's InnerSource Journey
FINOS InnerSource Special Interest Group
---
finos GOOD FIRST ISSUES & HELP WANTED
Your Opportunity To Get Involved
A good place to start contributing to, and making a difference in, open source in financial services is by taking a look at the FINOS Good First Issues (GFI) List on GitHub. This list includes issues and "help wanted" posts from our open source projects like Legend, Morphir, Waltz, Perspective, and many others.
This week we're highlighting GFIs from the Perspective Project. The project is based around streaming pivot visualization via WebAssembly.
Perspective Project Good First Issues
All FINOS Project Good First Issues
join us
OUR MEETUPS & GUEST PRESENTATIONS
We are working on our meetup and guest presentation schedule for 2021. For a full weekly list of meetups, webinars, and other open source project oriented meetings, please refer to "This Week at FINOS", and sign up to receive this email which comes out every Monday. (Email community+subscribe@finos.org to be automatically added to the distribution.)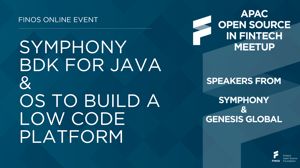 24 March 2021: APAC Open Source in Fintech Meetup (AUS Start Time: 5:00pm Australian EST / 2:00am US EDT / 6:00am GMT)
Symphony BDK for Java - Yong Sheng Tan, Symphony
OS Technology to Build & Evolve a Low Code Application Platform - José Pozo
---
OUR PODCASTS AND VIDEOS
Listen to and view our podcasts and videos on Open Source in Fintech. We'll announce upcoming ones through our This Week at FINOS blog and email.
Podcasts
Apple Podcasts | Anchor.fm | Spotify | Google Podcasts
Videos
All 2019 & 2020 FINOS Guest Presentations On YouTube
LEARN MORE
This Week at FINOS Blog - See what is happening at FINOS each week.
FINOS Landscape - See our landscape of FINOS open source and open standard projects.
Community Calendar - Scroll through the calendar to find a meeting to join.
Project Status Dashboard - See a live snapshot of our community contributors and activity.
Events - Check out our upcoming events or email marketing@finos.org if you'd like to partner with us or have an event idea.
FINOS Virtual "Meetups" Videos & Slides - Access replays of our virtual "meetups" based around the FINOS Community and Projects since we can't all be in the same room right now.
FINOS Open Source in Fintech Podcasts - Subscribe and listen to the first open source in fintech and banking podcast for deeper dives on our virtual "meetup" and other topics.
Interested in FINOS open source projects? Click the link below to see how to get involved in the FINOS Community.
Thanks!
~ The FINOS Team