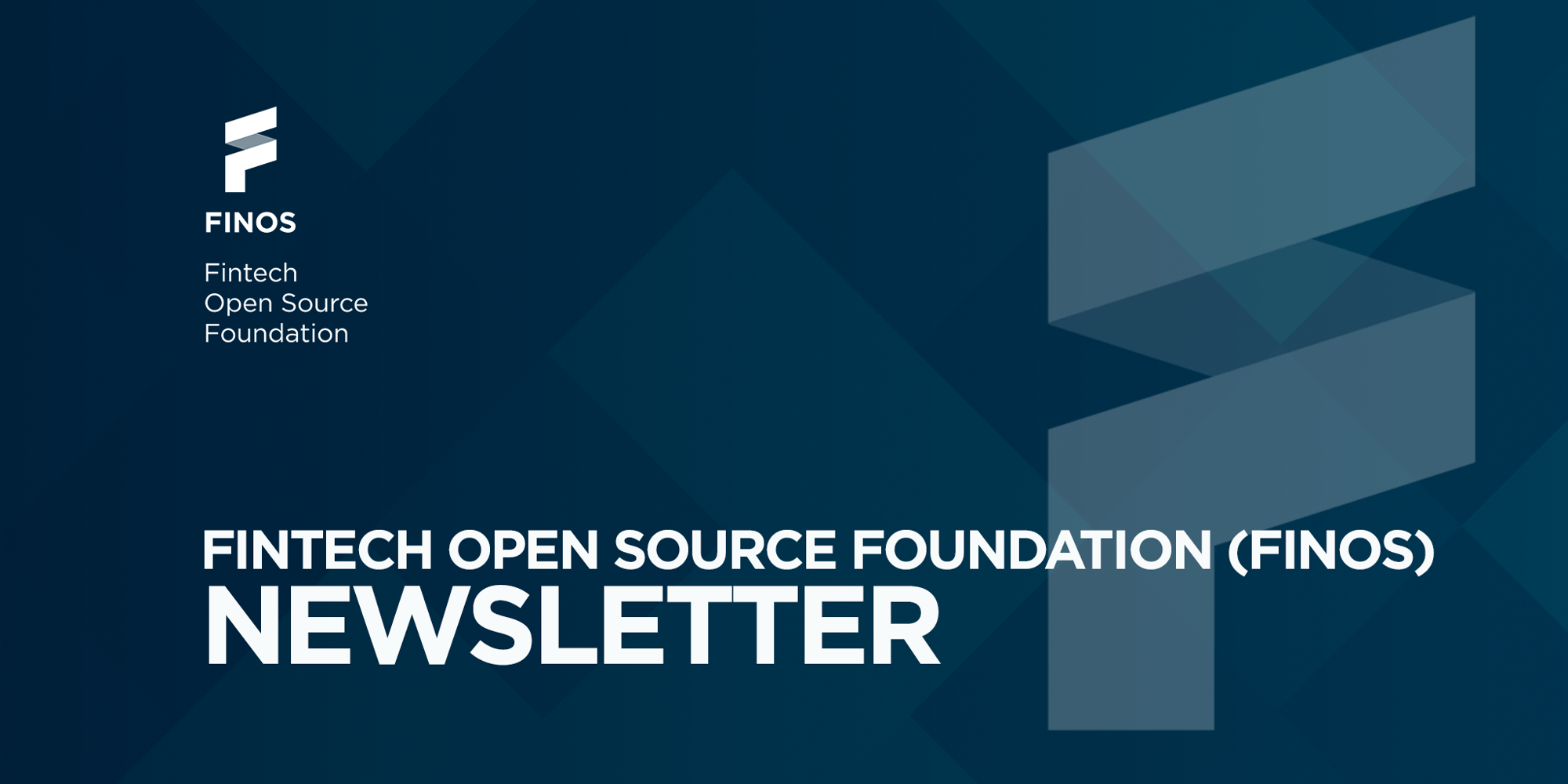 FINOS FRIDAY UPDATE NEWSLETTER
2 JULY 21
Happy Friday! In this issue we're excited for FINOS' one year anniversary with the LF, announce our Q3 All Community Call, remind you of our OS in Financial Services survey and OSSF CFP closing soon, provide FINOS Community and Event updates, and as always, look for ways for you to get involved with the FINOS Community.
FINOS NEWS & UPDATES
finos TURNS one - again
July officially marks the one year anniversary of the Fintech Open Source Foundation (FINOS) joining the Linux Foundation!
As a FINOS Community and staff, we are incredibly thankful for all the good things that have come from this collaboration. FINOS' relationships with other LF projects have broadened our reach and understanding of open source out in the wild.
Integrations like Easy CLA, LFX Insights, LF Mentorships, and a lot of back end operations have strengthened our foundation, and added to some streamlined operations. The LF Events Team did a lot of heavy lifting with OSSF last year under less-than-ideal world events, and are helping us come back in-person in London and NYC later this year.
We're looking forward to the continued improvements on the community side that you can all witness and participate in, but also on the strategic and business as usual behind the scenes work that is done every day to make this a stronger, vibrant, and more inclusive FINOS Community!
---
Q3 all community call - 21 july 21
Register and join the FINOS Community on July 21st to see highlights of the Foundation, the Community, and our projects during Q2 of 2021 - and then we'll look forward through Q3 (and Q4) to see what we are working for the second half of the year.
---
State of Open Source in Financial Services Survey closing July 9th
Help us learn what's really happening in open source for financial services: are the number of contributions going up, what is driving interest, is this top-down or bottom-up, what are the hotspots of activity, is open source strategic for key industry participants? Take the survey and help us find out.
---
open source strategy forum (OSSF) call for papers / speakers closing July 11th
Interested in speaking to hundreds of your peers, or reaching a focused audience centered around open source technology in financial services and fintech? The CFP for both OSSF London and NYC closes in less than two weeks on July 11th.
Apply To Become A Speaker At Either OSSF London Or NYC Here
FINOS PROJECTS AND COMMUNITY
FINOS COMMUNITY UPDATES
Financial Objects SIG Help Wanted - Comment on the GitHub issues if you want to get involved
FO SIG Help Wanted | Join The FO SIG Meeting July 13th
TODO Group's State of Open Source Program Office (OSPO) Survey - Insights on OS adoption / benefits / challenges
Open Source in Finance in the APAC Region - OS in Finance Podcast - Our first centered around Asia Pacific
FINOS Project Good First Issues have been updated
Find Projects You Can Contribute To Now
---
COMMUNITY SPOTLIGHT -

colin eberhardt & ian hull
Congratulations Colin Eberhardt, Chief Technology Officer at Scott Logic and Ian Hull, Senior Developer at Scott Logic for rapidly developing the KDB Studio 2 Prototype following the FINOS KDB+ Project update at the FINOS Q2 All Community Call.
Read Colin And Ian's Community Spotlight
join us
upcoming finos events
7 July 21 - Open Source Readiness - Assessing the Health of an Open Source Project
21 July 21 - All Community Call
27 July 21 - Legend Community Meeting - Legend 101
28 July 21 - Open Source in Finance Webinar - Can The Internet Of Things Transform Retail Banking?
29 July 21 - Legend Community Meeting - New Feature Deep Dive
4-5 October 21 - Members Meeting & Open Source Strategy Forum - London
6 October 21 - OSPOCon Europe - London (The day after OSSF London)
9-10 November 21 - Members Meeting & Open Source Strategy Forum - NYC
---
RECENT PODCASTS
Subscribe and listen to our podcasts on Open Source in Finance.
Open Source in Finance in the APAC Region - with Peter Lees of SUSE
Apple Podcasts | Anchor.fm | Spotify | Google Podcasts
LEARN MORE
This Week at FINOS Blog - See what is happening at FINOS each week.
FINOS Landscape - See our landscape of FINOS open source and open standard projects.
Community Calendar - Scroll through the calendar to find a meeting to join.
FINOS Slack Channels - The FINOS Slack provides our Community another public channel to discuss work in FINOS and open source in finance more generally.
All FINOS Project Good First Issues - A good place to start contributing to, and making a difference in, open source in financial services is by taking a look at the FINOS Good First Issues (GFI) List on GitHub.
Project Status Dashboard - See a live snapshot of our community contributors and activity.
Events - Check out our upcoming events or email marketing@finos.org if you'd like to partner with us or have an event idea.
FINOS Virtual "Meetups" Videos & Slides - Access replays of our virtual "meetups" based around the FINOS Community and Projects since we can't all be in the same room right now.
FINOS Open Source in Finance Podcasts - Subscribe and listen to the first open source in financial services and banking podcast for deeper dives on our virtual "meetup" and other topics.
Interested in FINOS open source projects? Click the link below to see how to get involved in the FINOS Community.
Thanks!
~ The FINOS Team