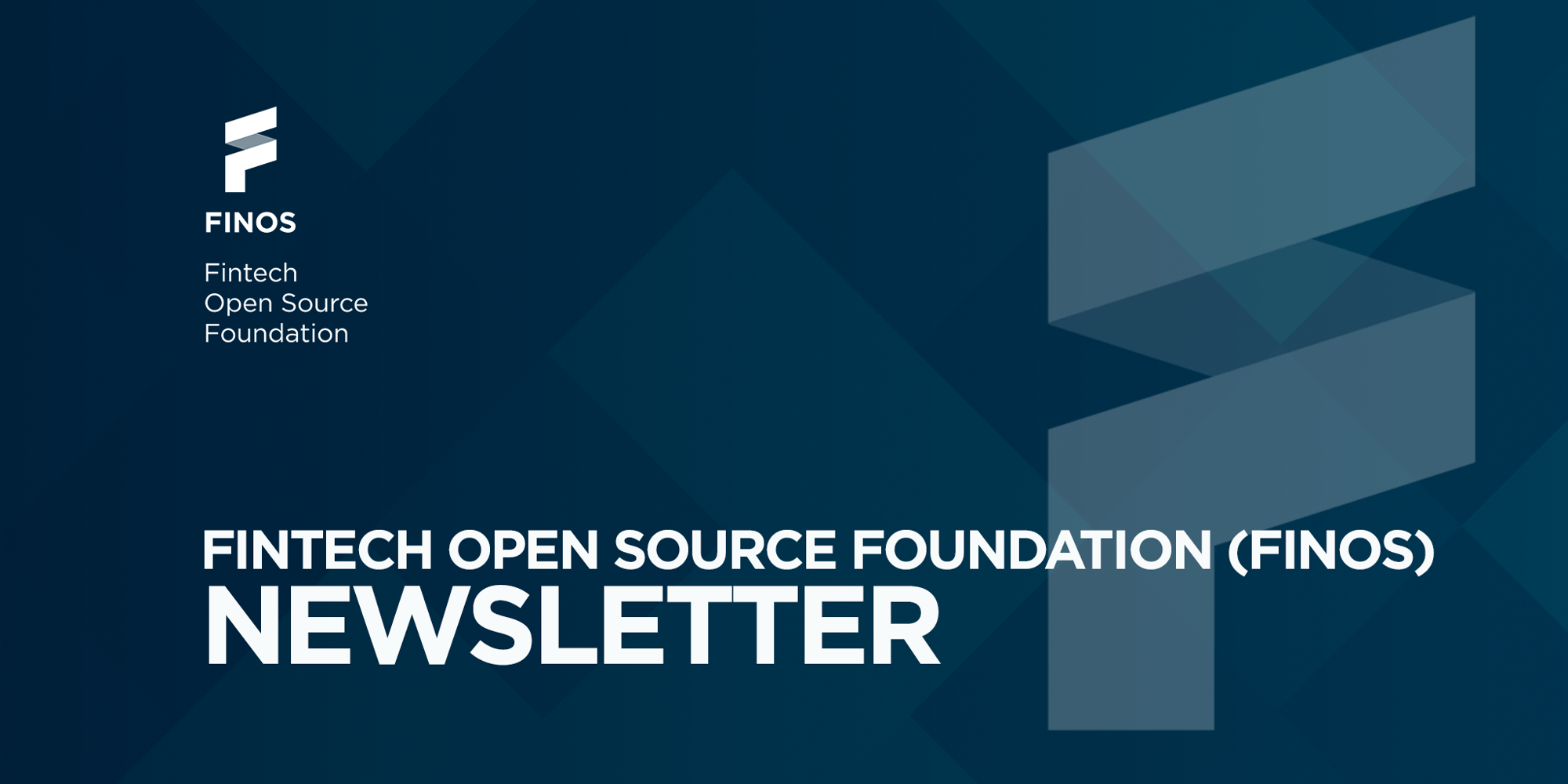 FINOS FRIDAY UPDATE NEWSLETTER
18 JUNE 21
Happy Friday! In this issue we're excited to announce the State of Open Source in Financial Services survey, welcome new FINOS Team member Win Morgan; update you on FINOS Community happenings, and more. And of course, we'll highlight ways for you to get involved.
FINOS NEWS & UPDATES
responses wanted: FINOS 2021 State of Open Source in Finance Services Survey
FINOS and its research partners, Linux Foundation Research, Scott Logic, WIPRO, and GitHub, are conducting a survey as part of a research project on the state of open source adoption, contribution, and readiness in the financial services industry. This survey and report seeks to explore open source within the context of financial services organizations; including banks, asset managers, and hedge funds but will be designed as a resource to be used by all financial services organizations, with the goal to make this an annual survey with a year-on-year tracing of metrics.
Your input here is very important to the community and industry.
---
WELCOME NEW FINOS TEAM MEMBER - Win Morgan
Join us in welcoming Win Morgan to the FINOS team as a Marketing Intern. Win is an IMBA / JD candidate at the University of South Carolina. He will be working on special projects to increase the depth and automation of FINOS marketing operations.
Win's internship comes from the Linux Foundation's Mentorship Program, part of LFX Tools that are used to measure the health and sustainability of technology projects.
LF Mentorship Program | LFX Tools
FINOS PROJECTS AND COMMUNITY
FINOS COMMUNITY UPDATES
FDC3 Lead Maintainer Kris West of Cosaic discusses updates to FDC3 v1.2
FDC3 Channels, Feeds, & Transactions Discussion Group Meeting
Wipro & SUSE present on using Rancher to accelerate devops, cloud and agile transformation in banks in a webinar and deeper dive podcast
Video Presentation | Audio Podcast
The Legend Studio Pilot Case Study was recently released
---
COMMUNITY SPOTLIGHT -

Mini Krishnan & David Holder
Congratulations Mini Krishnan, Software Engineer at Wipro and David Holder, Field Engineer at SUSE for the awesome collaboration on Accelerating DevOps, Cloud and Agile Transformation in Banks with Rancher and for being this week's Community Spotlight.
Read Mini and David's Community Spotlight
join us
ICYMI - OUR PODCASTS AND VIDEOS
Listen to and view our podcasts and videos on Open Source in Finance. We'll announce upcoming ones through our This Week at FINOS blog and email.
Podcasts
Accelerating DevOps, Cloud and Agile Transformation in Banks with Rancher - Wipro & SUSE
Understanding the InnerSource Checklist
Apple Podcasts | Anchor.fm | Spotify | Google Podcasts
Videos
OS in Finance Webinar - Accelerating DevOps, Cloud and Agile Transformation in Banks with Rancher
OS in Finance Webinar - FDC3 v1.2 Release Video
OS in Finance Webinar - Understanding the InnerSource Checklist
All FINOS Guest Presentations On YouTube | FINOS YouTube Channel
LEARN MORE
This Week at FINOS Blog - See what is happening at FINOS each week.
FINOS Landscape - See our landscape of FINOS open source and open standard projects.
Community Calendar - Scroll through the calendar to find a meeting to join.
FINOS Slack Channels - The FINOS Slack provides our Community another public channel to discuss work in FINOS and open source in finance more generally.
All FINOS Project Good First Issues - A good place to start contributing to, and making a difference in, open source in financial services is by taking a look at the FINOS Good First Issues (GFI) List on GitHub.
Project Status Dashboard - See a live snapshot of our community contributors and activity.
Events - Check out our upcoming events or email marketing@finos.org if you'd like to partner with us or have an event idea.
FINOS Virtual "Meetups" Videos & Slides - Access replays of our virtual "meetups" based around the FINOS Community and Projects since we can't all be in the same room right now.
FINOS Open Source in Finance Podcasts - Subscribe and listen to the first open source in financial services and banking podcast for deeper dives on our virtual "meetup" and other topics.
Interested in FINOS open source projects? Click the link below to see how to get involved in the FINOS Community.
Thanks!
~ The FINOS Team