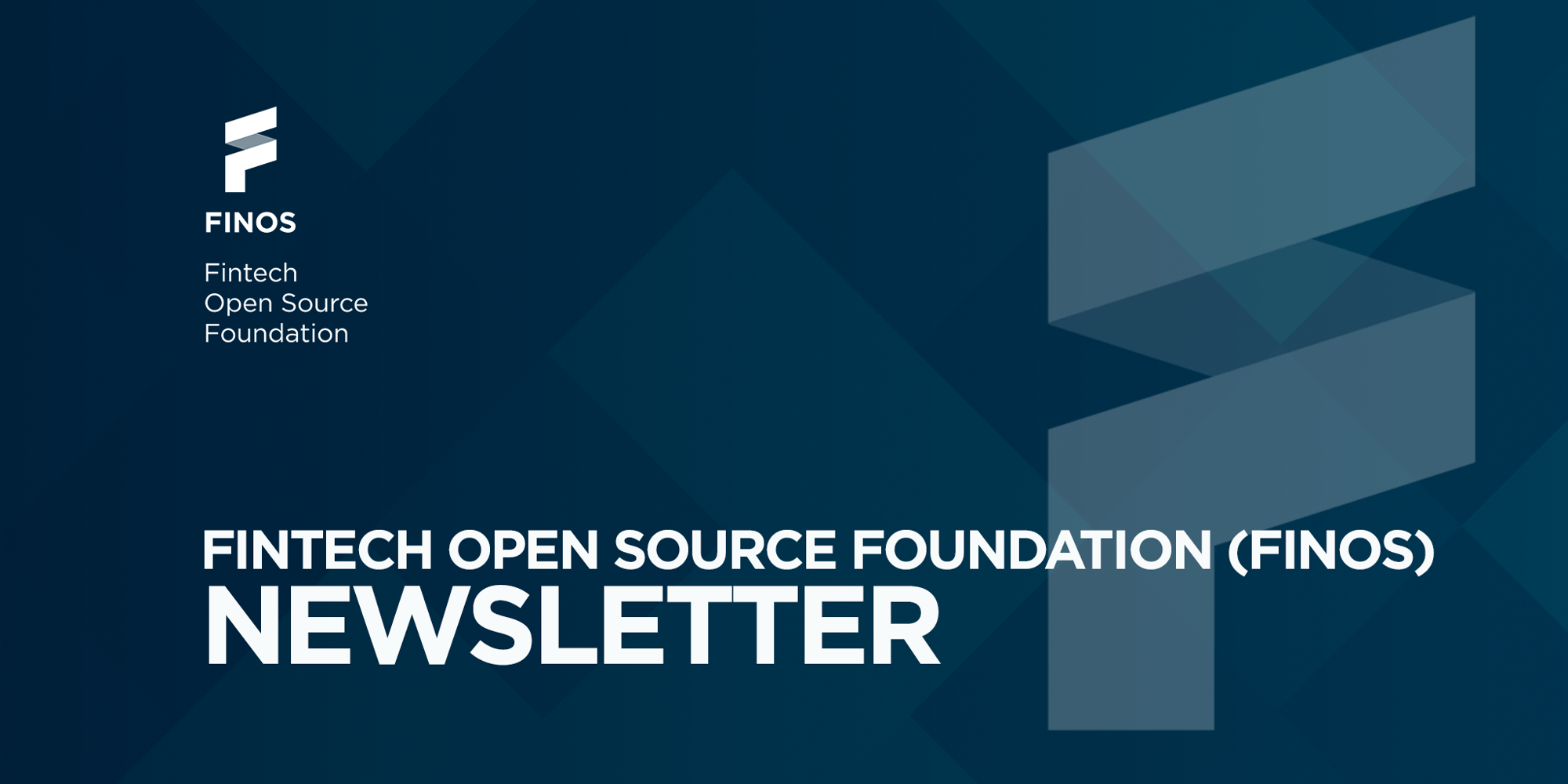 FINOS FRIDAY UPDATE NEWSLETTER
15 JANUARY 21
Since it's our first newsletter of 2021, we'll take the opportunity to wish you all a Happy New Year (even if it hasn't been the most auspicious start)!
Read on to learn about new FINOS Governing Board Directors, recognition for the hard work of our staff and community, and new content we've made available from some fantastic speakers.
FINOS NEWS & UPDATES
new finos governing board DIRECTORS
In December, FINOS held elections for three new Governing Board Directors to represent our Gold Members. We had a very strong set of candidates and wish to thank them all for their participation. We would also like to thank our outgoing Directors Brad Levy, Nick Kolba, Robert Coletti and Bryan Bogensberger for all of their many contributions. We look forward to continuing to work with them as part of our FINOS community.
Please join us in welcoming our new Gold Directors:
Andrew Aitken, GM and Global Open Source Practice Leader, Wipro Ltd.
Randy Goldsmith, Managing Director, Technology, Tradeweb Markets
John Mark Walker, Director, Open Source Program Office & SDLC, Capital One
View all of our Governing Board Members
---
ALL COMMUNITY CALL - 27 JANUARY 21
Please join us for our 2021 Q1 All Community Call on January 27 at 10am ET / 3pm GMT to hear about the direction of the Foundation in 2021, including new initiatives, key focus areas and Q1 focus projects.
---
Community Spotlight -

CLAIRE COCKS & Paul Dykes
As part of our celebration of the FINOS community we like to recognize the awesome work of our open source contributors and the FINOS community. This week the FINOS Community Spotlight falls upon Claire Cocks and Paul Dykes of Scott Logic. Thank you Claire and Paul for building a strong FINOS meetup community in the UK and for supporting FINOS projects and events with the Scott Logic team. Well done!

---
James McLeod Named IN Top 100 OpenUK Influencers 2021
We received a great New Year's present from OpenUK this month! Our FINOS Director of Community, James McLeod, was named one of the Top 100 Open Source Influencers of 2021.
More about OpenUK and James McLeod
---
FINOS RECOGNIZED IN 2020 BANKING TECH AWARDS
We're also delighted that FINOS was recognized in FinTech Futures' Banking Tech Awards. FINOS won the "FinTech of the Future" award and FINOS Executive Director, Gabriele Columbro, was "Highly Commended" in the Tech Leadership category.
join us
OUR MEETUPS & GUEST PRESENTATIONS
We are working on our meetup and guest presentation schedule for 2021. For a full weekly list of meetups, webinars, and other open source project oriented meetings, please refer to "This Week at FINOS", and sign up to receive this email which comes out every Monday. (Email community+subscribe@finos.org to be automatically added to the distribution.)
Upcoming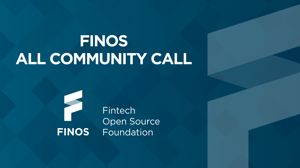 FINOS All COMMUNITY CALL - January 27th - join us for our first All Community Call of 2021. The FINOS team and community will discuss 2021 focus areas, initiatives, events, project and community plans.
RECENTLY RELEASED GUEST PRESENTATIONS
Techniques and Strategies for Mastering Software Composition Analysis - Jon Aldama, CTO & Co-Founder, FossID
Open Source Contribution Policies That Don't Suck - Tobie Langel, Open Source Strategist & Principal, UnlockOpen
Google Cloud Platform and OSS - Jeff Bates, Product Operations Manager, Google
Improving Enterprise Open Source Development Impact - Ibrahim Haddad, Vice President of Strategic Programs at Linux Foundation & Executive Director at The LF AI Foundation
FINOS YOUTUBE CHANNEL UPDATES - MORE CONTENT AVAILABLE
We've compiled all of our guest presentations from our "Virtual" Meetups, Open Source Readiness, All Community Calls, and our extended Open Source Fintech Meetups in London, Edinburgh, Bristol, and the APAC region. Plus, we've recently published all of our OSSF videos for 2019 and 2020 on our YouTube channel.
All 2019 & 2020 FINOS Guest Presentations On YouTube
All 2020 OSSF Presentations On YouTube | 2020 OSSF Wrap Up
All 2019 OSSF Presentations On YouTube | 2019 OSSF Wrap Up
To catch recaps, videos, slides, and podcasts of previous virtual "meetups", as well as other helpful FINOS resources, visit our Knowledge Base page.
---
OUR PODCAST - FINOS OPEN SOURCE IN FINTECH
Did you know that FINOS has a podcast? Our Director of Community, James McLeod, regularly speaks with our community about FINOS projects and interesting topics at the cross section of financial services and open source. Check it out, subscribe, and don't forget to rate us (5 stars)!
Dan Abramov of React Core Team Interview
InnerSource Commons at FINOS Open Source Readiness - Panel Discussion
Listen to all of our podcasts on these platforms as well as others:
Apple Podcasts | Anchor.fm | Spotify
GET INVOLVED
This Week at FINOS Blog - See what is happening at FINOS each week.
FINOS Landscape - See our landscape of FINOS open source and open standard projects.
Project Meeting Calendar - Scroll through the calendar to find a meeting to join.
Project Status Dashboard - See a live snapshot of our community contributors and activity.
Events - Check out our upcoming events or email marketing@finos.org if you'd like to partner with us or have an event idea.
FINOS Virtual "Meetups" Videos & Slides - In April of this year, we started a series of virtual "meetups" based around the FINOS Community and Projects since we can't all be in the same room right now.
FINOS Open Source in Fintech Podcasts - We also started one of the first open source in fintech and banking podcasts for deeper dives on our virtual "meetup" topics.
Interested in FINOS open source projects? Click the link below to see how to get involved in the FINOS Community.
Thanks!
~ The FINOS Team