NO COMMUNITY IS AN ISLAND
Dear Community,
Before diving into the exciting news from the FINOS-sphere, my heart goes out to all of the communities, like my home country, currently impacted by COVID-19.
The great news is that, despite the world being faced with this unprecedented crisis, we are seeing our momentum continue to grow in existing projects and new opportunities. So, if there's a silver lining, I believe the world is re-discovering the joy of collaborating for a greater purpose, one that none of us can solve individually and very much in the spirit that open source Communities have embodied since their inception. So I am thankful for being a part of this movement, since, as I shared in this blog post, the Open Source movement will come out stronger on the other side of this crisis.
Now, that doesn't mean our Foundation, like any other business, will not need to adapt and so we published this Open Letter to the Community detailing our response to COVID-19. Keep reading to learn the many exciting opportunities we are creating for our Community to engage in the age of social distancing.
I hope you enjoy the updates from the team as there's so much happening (and much more to come in the next weeks!), but in the meanwhile I wish for all of you to stay healthy and safe.
Gab
finos new & updates
Virtual Events and "Meetups"
As part of our continued commitment to provide value to our Members and our greater Community, we are expanding our use of virtual meetings and digital communication. While we know this can't replace our in-person meetups (in New York, London, and Edinburgh), conferences (Open Source Strategy Forum - OSSF - in London and New York), and exclusive FINOS Member Meetings, we think it is a great way for our Community to share their achievements, ideas and even challenges related to open source in financial services.
Starting April 1st, FINOS will be producing short, weekly "meetups" via WebEx, with guest speakers we often feature in our in-person meetups and at OSSF. April's theme is "Overcoming barriers to open source collaboration in financial services - with practical examples." Join us to see real examples of successful collaboration, hear a few top tips from active contributors, and learn about some innovative approaches to maintaining open source projects.
See the list of upcoming webinars and guest presentations in the "Join Us" section below.
project updates
Waltz Contribution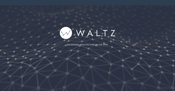 FINOS is pleased to announce that Waltz has been successfully contributed to the FDX Program and is now available as a FINOS hosted project through GitHub.
Primarily developed by Khartec Ltd and FINOS Platinum Member, Deutsche Bank, Waltz helps large organisations understand their technology landscape in a consistent, well-documented and easily digestible format. Waltz shows where applications reside, what they do and how they are connected. Waltz has been used to assist with key performance metrics, data lineage, regulatory responses and application rationalisation / migration programs.
Read more about the FINOS Waltz feature set, and how to get involved here
Alloy update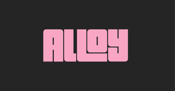 In November of last year, Goldman Sachs announced its intent to open source its PURE modeling language and associated Alloy modeling workbench. We're pleased to share that Phase 0 (prep) is complete and there is now an external, FINOS hosted instance of Alloy on AWS.
Phase 1, the pilot phase, is now in progress. 20+ participants, including representatives from FINOS members such as Credit Suisse, DB, Wipro, Green Key, Itau, Morgan Stanley, RBC, Scottlogic, Citi, and Wells Fargo have agreed goals for this phase and have identified two initial focus areas:
FX Options - building on the existing ISDA CDM model, which has been imported into Alloy
Commodities Reference Data - initially starting with oil swaps.
Many other ideas are being discussed, including building on the work of the Financial Objects IR Swaps RFQ (Request for Quote) project and identifying opportunities in Environmental, Social, and Governance (ESG).
Email alloy-inquiries@finos.org or read more about the Alloy, and how to get involved here
FDC3 1.1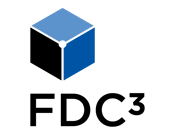 We are excited to announce that FDC3 1.1 is in preview!
This first point release of the interoperability standard was developed with active participation from 10 financial firms. FDC3 1.1 includes new APIs to support message channel and linking behavior between applications as well as 8 new Context Data types, developed in conjunction with the FINOS Financial Objects program.
Email fdc3@finos.org to learn more or get involved and join the webinar on April 1st to learn more about the latest version.
Open Developer Platform (ODP) Update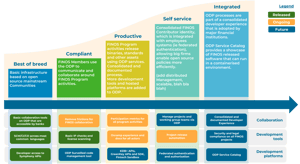 The ODP has recently made available a number of helpful project collaboration tools that our community may find useful, including
meeting minutes and automated meeting attendance using GitHub Issues (see the last ODP meeting as example)
voting best practices and templates using GitHub Issues
continuous github repository scanning for compliance and quality checks (work in progress).

All documentation is (and will be) available on our Project Collaboration Wiki page. Email fdx-odp@finos.org with questions, comments or for more information.
NEW FINOS MEMBERS
Itau Unibanco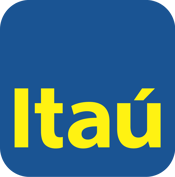 Itaú is Brazil's largest bank and is considered the most valuable brand in Brazil. Centered on customer satisfaction and sustainable performance, we run our business always placing ethics ahead results, constantly seeking innovation and excellence. We believe collaboration is integral to fostering advancements in the industry that will ultimately benefit our customers, and we look forward to collaborating through FINOS programs and with thought leadership.
Adaptive

Adaptive designs, builds and operates bespoke electronic trading platforms for clients across financial services, capital and commodity markets. As a technology solutions provider to the financial services sector, Adaptive hopes to share and discuss their knowledge and experience gained from helping clients within FINOS and the Open Source Community. They will do this by actively participating in FINOS projects, community and membership events, providing event speakers as well as written content and webinars.
Genesis

Genesis Global is the leading Low Code Application Platform (LCAP) provider for Capital Markets, with clients ranging from clearing houses, prime brokers, broker dealers, asset managers, through to wealth management firms. The Genesis LCAP has been built to support the needs of the Capital Markets industry and leverages a number of open source technologies. Genesis intends to contribute to a number of the FINOS initiatives to change the way software is developed and deployed in Capital Markets. Code less, do more!
Individual Member: Nick Kolba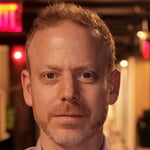 Nick Kolba has been a FINOS member since 2016. In addition to serving as FINOS Board Director, he is the creator and chair of the FDC3 program and has an extensive background in technology and open source leadership.
Spreading the Word
Check out some recent blogs and press coverage about FINOS and the FINOS community.
EPAM interview with Brad Levy - Discussing Open Source's Future in Financial Services
Opening the Technology Gates - Interview with Alessandro Petroni, Red Hat
Platforms Vie to Become the Connective Tissue of Wall Street - Financial Times
Fintech's Next Decade Will Look Radically Different - TechCrunch
Sharing our love for open source through FINOS - LendInvest
JOIN US
For a full weekly list of meetups, webinars, and other open source project oriented meetings, please refer to "This Week at FINOS", and sign up for the email that comes out every Monday. (If you'd like to subscribe, please send a note to community+subscribe@finos.org and you'll be added to the mailing list.)
Open Source Strategy Forum (OSSF) - postponed
We were hoping to move forward with our Open Source Strategy FORUM (OSSF) London scheduled for May 6th but after careful consideration we feel it is in our community's best interest to postpone the event until the autumn. We will keep you updated as more details become available and please view our websites for further developments: opensourcestrategyforum.org or finos.org.
Upcoming Virtual Meetups
April 1st, 2020
Speaker: Nick Kolba, Creator & Chair of the FDC3 Project
Title: Open Source Collaboration with FDC3 1.1
April 8th, 2020
Speaker: Tom Schady, CTO, GreenKey Technologies
Title: 7 Unexpected Lessons from 2 Years of our SDK in Banks
April 15th, 2020
Speaker: Petyo Ivanov, Product Manager, Glue42
Title: From Closed Source to Open Source
April 22nd, 2020
Speaker: Stephen Murphy, CEO, Genesis
Title: TBA
GET INVOLVED
FINOS Activity Catalog: Search all of our Programs, Projects and Working groups.
Project Meeting Calendar: Scroll through the calendar to find a meeting to join.
Program Status Dashboard: See a live snapshot of our community contributors and activity.
Events: Check out our upcoming events or email marketing@finos.org if you'd like to partner with us or have an event idea.