In a recent interview with Global Finance Magazine, Alessandro Petroni, Head of Strategy & Solutions for Financial Services at Red Hat (a FINOS Gold Member), mentioned FINOS when asked about banks releasing proprietary software into the open source community.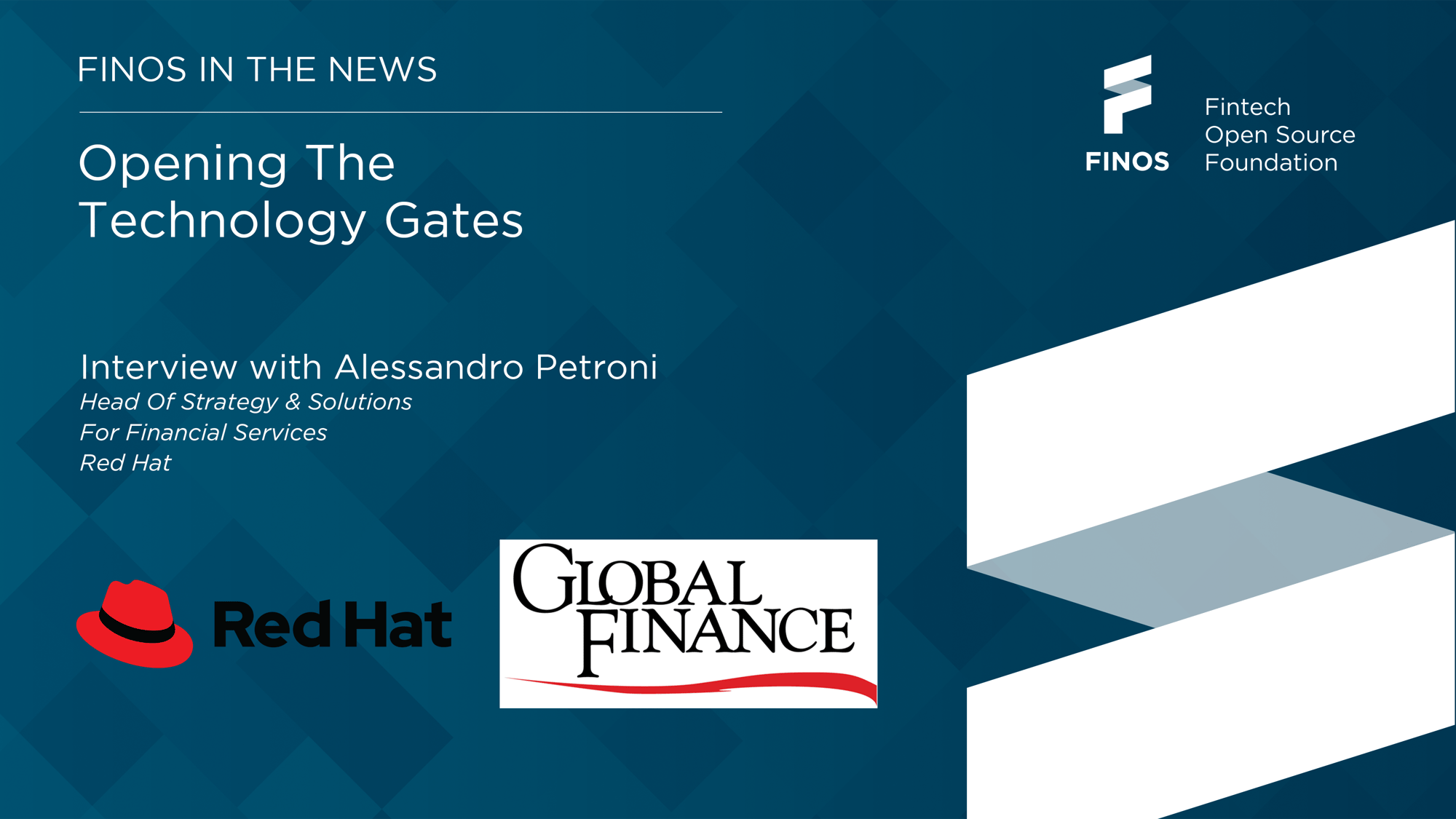 Here is an excerpt from that interview:
GF: Is it common today for banks to release their proprietary software to the open source community?

Petroni: It's not common; but beginning two or three years ago, we began to see more banks participating in open source groups like FINOS, a fintech open source community. Many of the largest banks now participate, as well as vendors like Red Hat. The solutions we create tend to be in areas of common interest, like ways for investment banks to streamline the flow of information between the buy side and sell side.
Alessandro's / Global Finance Magazine's full article can be found here.