New Members, Projects, Releases and Community Engagement
In this issue of the FINOS newsletter, we welcome new Platinum, Gold, and Silver members, highlight new code releases and projects, celebrate our community and give you new ways to get involved. Read on to learn more.

Program UPDATES
New projects and Releases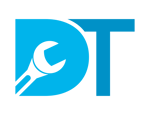 Data Helix is now part of FINOS. Scott Logic has contributed Data Helix, a data generator that helps take the pain away from generating realistic production quality data for use in test environments and dev environments. Data Helix is designed specifically to handle the complex rules necessary to produce the realistic data sets essential for testing software in financial services. And it does this without the pain of masking and ageing production data, reducing errors and increasing the speed and flexibility with which developers and testers can create new data sets. Find out more and learn how to contribute here.
Additionally, IHS Markit recently contributed Exodus to FINOS. Exodus is a mapping, documenting, and migration tool especially designed with Oracle PL/SQL developers in mind. The tools allow developers to map, document and define the migration transformations so that migration data can be imported into an Oracle Database in JSON and tabular form - without the need for non-Oracle external tools. Developers can capture comments, questions, value translations, functions, and even SQL code to drive migration. Find out more and contribute here.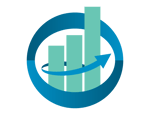 Perspective 0.3.0 is out now! Discover the new features, including an entirely new charting plugin based on d3fc and new chart types and features like Candlestick charts, zoom interactions, resizable and repositionable legends, multiple Y-axes, and more! There are also a number of new APIs, performance improvements and support for full streaming via Apache Arrow. Find out more and learn how to contribute here.
opportunities to get involved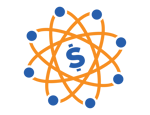 The Financial Objects Program is looking for suggestions of new use cases that will help the group drive development and adoption of financial objects standards. Send suggestions to fo@finos.org and join the mailing list.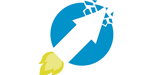 The Open Source Readiness Working Group is looking for open source process, policy, and governance questions & topics for future meetings. Send suggestions to osr@finos.org and join the mailing list.
We have been piloting a new weekly email, "This Week at FINOS" to keep our community informed of upcoming program activities and ways to get involved. Check the previous issues and join the community@finos.org mailing list by sending a note to community+subscribe@finos.org.
MEMBER & COMMUNITY HIGHLIGHTS
New FINOS Members
In case you missed it, check out our press release highlighting our new members RBC, Wipro, WhiteSource and Axoni.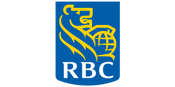 RBC, a leading North American financial services company, joined FINOS as a Platinum member and Kim Prado, managing director, global head of CM client, banking and digital channels technology, has joined the FINOS board of directors. With their focus on innovation and history with the Foundation we look forward to their increased participation and to working together closely on a number of FINOS programs and initiatives.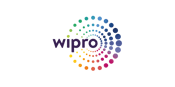 Wipro, an India-based information technology, consulting and business process service company, joined as a Gold member and brings expertise across a number of relevant disciplines in open source and financial services. We welcome them and look forward to their involvement in Financial Delivery Accelerator (FDX), Decentralized Ecosystem Growth (DEG) program and Open Source Readiness (OSR) programs.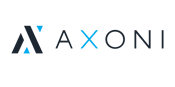 Axoni, a New York-based technology firm that specializes in decentralized financial infrastructure, joined as FINOS' 11th Silver member and already works closely on projects with several of FINOS' existing members. The financial technology company will contribute to the Decentralized Ecosystem Growth (DEG) program to collaborate on open source software to help the financial industry build blockchain and decentralized solutions at scale.
Contributor of the Quarter - RIKO EKSTEEN
The FINOS Community could not exist without its contributors. In the spirit of celebrating them and the time they dedicate to FINOS we're pleased to announce our inaugural Contributor of the Quarter, Riko Eksteen.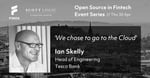 Riko Eksteen is a tech lead and desktop strategy specialist at Adaptive Financial Consulting. An active member of the FINOS Community, Riko has nearly 15 years of experience in technology and financial services with knowledge and skills spanning multiple technologies, front- and back-end systems, and everything in between (a true all-rounder). Riko loves to champion the power of interoperability – making systems "speak the same language" – to help support the vision of digital transformation. As he recently explained in a talk at FinJS, he enjoys bringing the dream of interoperability to life in client engagements by creating user workflows that flow seamlessly between multiple disparate applications.
Read more about Riko and his significant contributions to FDC3.
Have an idea about someone in the FINOS Community who has gone above and beyond? Send nominations to Tosha Ellison (tosha@finos.org). The Contributor of the Quarter is selected by the FINOS team based on quantitative and qualitative contributions, and overall involvement with the community and open source.
london MEMBERS MEETing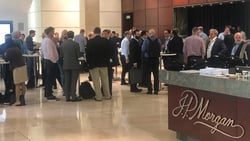 Our recent Members Meeting, with well over 100 members attending, was a very productive day of amazing sessions and networking. Presentations included wide-ranging content focused on progress across our 11 FINOS programs as well as factors influencing our community and open source adoption. We even handed out community awards! For more information and copies of presentations visit the meeting wrap-up page here.
FINOS news and updates
New Board Chair and Vice-Chair
We are delighted to have Alejandra Villagra (Citi) as our new Chairperson of the Board and Dov Katz (Morgan Stanley) as Vice-Chairperson of the Board and are excited to work even more closely with Alejandra and Dov as they take these leadership roles to help drive the long term success of our Foundation. And we'd like to thank Brad Levy for his guidance and support as our previous Chairperson.
New FINOS BOARD DIRECTORS
Join us in welcoming our new FINOS Board members and congratulating others on their re-election to our Board. Kim Prado joined representing Platinum Member RBC; our Gold Members elected Bryan Bogensberger (NPM Inc.), Robert Coletti (Refinitiv), Jag Gadiyaram (Capital One), Nick Kolba (OpenFin), and re-elected Brad Levy (IHS Markit) as Board Directors representing the Gold Member class; and our Silver Members elected Colin Eberhardt (Scott Logic) as Board Director representing the Silver Member class. See the FINOS Board of Directors on our website.
New FINOS team members
We recently welcomed two new members to the FINOS team: Aaron Griswold joined as Marketing Operations Manager and Aitana Myohl is our new Community Support Specialist. We are very excited to have them on-board supporting the growth of our Foundation and Community. Read more about our team on the FINOS team page.
Spreading the Word
Community Blog
We are grateful to have a community with a wealth of knowledge across open source, technology and finance who share their insights with us through our blog.
Check out the recent blog from Gilles Gravier, Director and Senior Advisor of Open Source Strategy at Wipro, discussing why you actually want to contribute upstream to the open source projects your organization uses. Read the blog.
FINOS in the news
Financial Firms Need to Standardize Data so Fintechs can Build Next-Generation Software - Investment News
Hedge-fund managers are overwhelmed by data, and they're turning to an unlikely source: random people on the internet - Business Insider
GitHub Opens New Door to Financial Support for Open Source Devs - Linux Insider
FINOS expands global footprint with RBC and WIPRO - IBS Intelligence
People Moves: Symphony, Finos, Neptune Networks, REGIS-TR - Waters Technology
FINOS grows membership roster with Royal Bank of Canada, WiPro, WhiteSource, and Axoni - TokenPost
GET INVOLVED
FINOS Activity Catalog: Search all of our Programs, Projects and Working groups
Programs Meeting Calendar: Scroll through the calendar to find a meeting to join
Program Status Dashboard: See a live snapshot of our community contributors and activity
Events: Check out our upcoming events or email marketing@finos.org if you'd like to partner with us or have an event idea.
OSSF: Planning for this year's Open Source Strategy Forum is underway. Sign-up to get the latest updates.