"L'unione fa la forza" (unity is strength) is one of the most common proverbs in the Italian language. Especially in this period, as the world re-discovers how important and powerful it is to collaborate across borders to solve an unprecedented challenge, it feels good to be part of a growing open source movement.
Author: Gabriele Columbro - Executive Director, FINOS
Please find video and slides from the April 9th, 2020 announcement at the end of this blog post.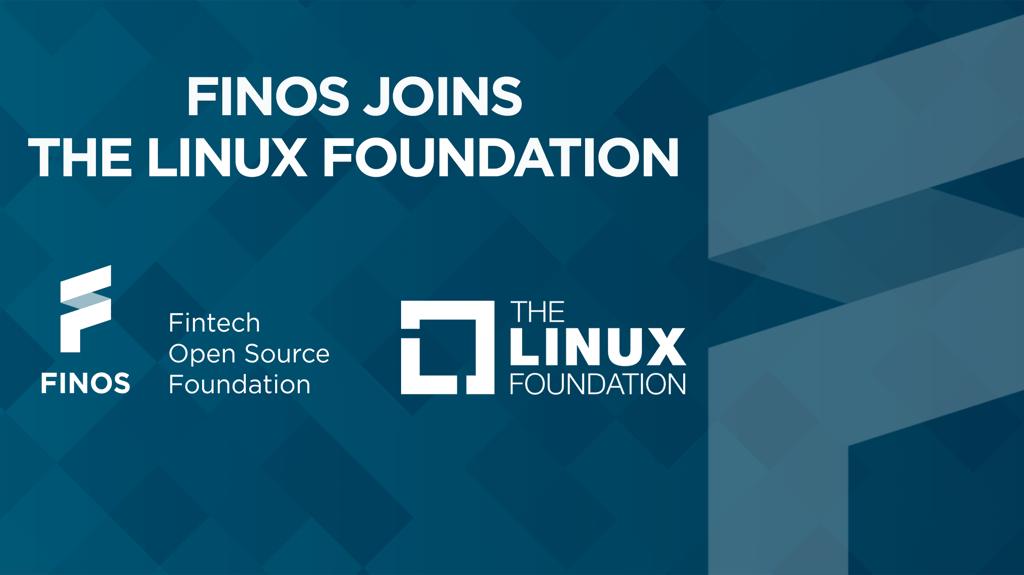 Communities like ours, especially when they reach critical mass, are very resilient in weathering the storm and continuing to efficiently deliver amazing innovation every day. And as we are all likely to face financial pressure over the next few months and years, I am convinced that, now, even more individuals and enterprises will be looking at open source contribution to de-risk technology investments and scale innovation efforts through a vehicle that was born remote-by-design.
As we build on the incredible momentum we've seen during our two years as FINOS, we recognize that it is paramount to ensure our Community can effectively and efficiently cope with the growth we are experiencing.
This is the fundamental reason behind our exploration for opportunities to accelerate our global footprint, our capacity to execute, and our ability to continue bringing new and diverse Members to our Community.
And so, we were extremely excited to announce earlier today that, with unanimous Board consent, FINOS will become part of the Linux Foundation, joining what has become, over the last 10 years, the largest shared technology investment, hosting an estimated 16B USD of code under its auspices.
While many of you are already familiar with, or even Members of, the Linux Foundation I want to provide you with some high level information about the huge opportunity we are seizing here, some of the changes we'll be implementing and also the core aspects that make our Community unique that will never change.
First, let's talk about what I refer to as the "sustainable growth" opportunity. This change opens up a concrete new avenue to grow the FINOS Community, with a focus on global institutions and tech vendors from the thousands who already support the LF. We think this will be instrumental in continuing to fuel our growth and cross-pollination between the tech and finance worlds, as well as between the business and technology departments.
Second, becoming the financial services umbrella of the Linux Foundation enables us to consolidate existing and prospective LF initiatives focused on financial services. We'll be working closely with the LF team to identify and execute on opportunities that are valuable to our Community and grow our project portfolio. We can also now look at a stronger collaboration with existing LF Projects like the Cloud Native Computing Foundation (think about our Cloud Service Certification effort) or the TODO group (think about our Open Source Readiness effort).
Finally, on the sustainability side, this will enable our core team to focus even more on strategic initiatives key to financial services, as we will be able to leverage the LF back office and administrative functions. The LF also comes with a world class event team and we have plans to double up on OSSF this year, social distancing permitting. Additionally, the existing training and certification capabilities the LF offers are going to be critical as we deliver high-profile projects to the industry that will require this type of service.
So, what can you expect to change in your day to day interactions with FINOS? The tl;dr is: not that much. Here are a few things that will change behind the scenes:
FINOS employees will become Linux Foundation employees, but continue being fully dedicated to FINOS.
Over the course of the next months, we'll be migrating much of our internal infrastructure (e.g. CRM, Website, etc).
FINOS Members will sign a new participation agreement. Those who aren't already LF Members will become LF Members.
The Linux Foundation team will partner with us on our major events (OSSF) as well as provide back office functions like budgeting, Member invoicing, collections, etc.
We do not expect major changes in the Community facing infrastructure, like ODP, except where we find opportunities for improvement (e.g. Linux Foundation ID, moving away from Google Groups, improved CLA management, Zoom vs Webex, etc.)
On the long wave of the proposal of removing Programs, we might use this transition as an opportunity to put forward governance improvements for Community review, including the potential to introduce a TAC (Technical Advisory Council).
There are many more things that will remain the same or build on the existing modus operandi at FINOS:
The FINOS brand, charter, mission and team remains the same.
Our vertical focus on financial services use cases and pan-industry challenges.
The openness and transparency of our meritocratic Governance.
There will be no need to re-sign contributor agreements (CCLAs), as the rights will be transferred to the Linux Foundation
The unique understanding of financial services' complexities in engaging with open source Communities and our drive to solve these through Open Source Readiness and the Open Developer Platform.
We will continue providing updates and information on the new opportunities as we work with the LF to join forces and build an even stronger team that can continue driving innovation in this Community.
In the meantime, we have put together these FAQs to answer common questions you might have. But if you have any questions about the move to the Linux Foundation, don't hesitate to reach out directly to any of us or to info@finos.org.
In this time, when quasi-isolation (but hopefully not loneliness!) has become the new normal, I would love for all of you to celebrate the amazing feeling of being part of a broader Community. This collaboration will ensure an even brighter and safer future for our open source projects and for the investment we have already collectively put into them and will continue putting into them.
I am very excited for what the future holds for FINOS and want to welcome all existing Linux Foundation contributors and Members to join our effort.
Unity is strength, so let's make open source in financial services even stronger!
~Gab
Gabriele Columbro, Executive Director, FINOS
finos / lf Announcement Video
Here are slides and video from April 9th's FINOS / Linux Foundation live discussion with FINOS Executive Director Gab Columbro and The Linux Foundation Executive Director Jim Zemlin).