At our most recent FINOS APAC Open Source in Fintech Meetup, Symphony's Yong Sheng Tan, Developer Relations Technical Lead talked on the recently contributed open source Symphony BDK for Java. José Pozo, VP of Core Development at Genesis presented on low code application platforms (LCAP) for Financial Markets.
This video is from a live virtual meetup conducted in Sydney, Australia on 24 March 2021.
Take a look at upcoming FINOS events like this and join us!
yong sheng and José's presentations
talk 1 - Symphony BDK for Java
Symphony recently contributed its latest version of the Symphony Bot Developer Kit. BDK 2.0 is a library of tools and intelligent API bindings that provides an ultra simplified configuration and authentication setup, intuitive message and room management, customizable message templating, and a new activities API that makes it easy to facilitate bot workflows in Symphony.
The most current release is 2.1.0, available for download at:
GitHub Repo | Download BDK 2.1.0 | Documentation | Training & Certification
Symphony SPEAKER BIO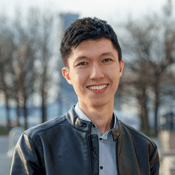 Yong Sheng Tan, Developer Relations Technical Lead, Symphony
Yong Sheng Tan is a financial technology professional excited about delivering solutions that drive efficiency from increased automation, systems collaboration, or workflow re-engineering. Yong has a technical background in software development across web, mobile and desktop solutions as well as a deep appreciation of enterprise architecture and cloud infrastructure. Yong's adept at managing software delivery lifecycles using the Agile methodology and believes firmly in elevating business value as an outcome to improve business-technology synergy.
talk 2 - open source technology to build an constantly evolve a low code application platform
Genesis will be presenting how they used a variety of Open Source technologies to build a Low Code Application Platform (LCAP) for Financial Markets and cover some key Open Source technologies used within the system. They will also talk about some of their future plans for using Open Source technologies including FINOS initiatives that help drive standards and re-use across our industry, such as Financial Objects and FDC3.
GENESIS SPEAKER BIO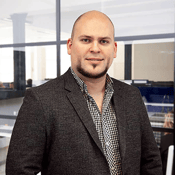 José Pozo, VP of Core Development at Genesis
Jose graduated with a MSc in Computation Software Techniques in Engineering from the University of Cranfield, and a MSc in Computer Engineering from University of Lleida in Spain as well as 1st class honours degree in Computer Systems Engineering from the same university.
Jose is a first-class computer scientist, with over 5 years' experience developing high performance, highly scalable solutions and is the chief architect at genesis. Prior to joining genesis, Jose worked for Misys in London focussed on GPU software development.
Jose currently leads the core development team and has overall responsibility for all Core development within genesis.
YouR apac host - andrew king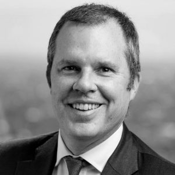 Andrew King, Principal Consultant at Suite2Go
Andrew King has worked for multiple financial services technology companies in London and Australia over the past 16 years simplifying complex problems and creating best of breed solutions across both the sell and buy sides of the market. Business Development roles with IHS Markit, Symphony, Droit, Duco, Cosaic and ipushpull have provided Andrew with insight into internal and external workflow pain points and the technology solutions available to create greater operational efficiency. https://www.linkedin.com/in/andrewking1
YOUR FINOS HOST - JAMES MCLEOD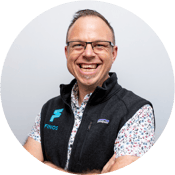 James is the Director of Community at FINOS and wholeheartedly believes the transformation of Financial Services can only be fulfilled if Open Source is embraced under the three pillars of Contribution, Consumption and Community.
James has a twenty year career in software engineering having worked for telecommunication startups, the gaming industry, digital streaming platforms and financial services. Prior to joining FINOS James worked at Lloyds Banking Group where he focused on building engineering communities for Lloyds Bank, Halifax, Bank of Scotland, Scottish Widows and other LBG banks. While at Lloyds Banking Group, James also drove the adoption of Inner Source and Open Source partly through the creation of engineering guilds providing in-person and remote educational sessions and large hackathon events. James also spent a number of years consulting on software engineering projects for RBS, NatWest and Barclays.
As a member of the FINOS team, James' ambition is to bring his extensive experience building communities to grow Financial Services into a powerhouse of Open Source. James is a true open source advocate and founded the "React London - Bring Your Own Project" meetup to provide an interactive forum for ReactJS and Javascript developers to come together. In the last two years it has grown to a membership of over 1500 individuals.
You reach James at james@finos.org to find out how you can contribute to the amazing work of the Fintech Open Source Foundation (FINOS).
LEARN MORE
This Week at FINOS Blog - See what is happening at FINOS each week.
FINOS Landscape - See our landscape of FINOS open source and open standard projects.
Community Calendar - Scroll through the calendar to find a meeting to join.
Project Status Dashboard - See a live snapshot of our community contributors and activity.
Events - Check out our upcoming events or email marketing@finos.org if you'd like to partner with us or have an event idea.
FINOS Virtual "Meetups" Videos & Slides - Access replays of our virtual "meetups" based around the FINOS Community and Projects since we can't all be in the same room right now.
FINOS Open Source in Fintech Podcasts - Subscribe and listen to the first open source in fintech and banking podcast for deeper dives on our virtual "meetup" and other topics.
Interested in FINOS open source projects? Click the link below to see how to get involved in the FINOS Community.