Guest speaker: Alan Clark of SUSE, presented "A Solid Foundation for Fintech".
This video was from a live FINOS virtual "Meetup" on July 29, 2020. Join us live for future "Meetups" to see real examples of successful collaboration, hear a few top tips from active contributors, and learn about some innovative approaches to maintaining open source projects.
ALAN'S Presentation
Alan's Presentation: A Solid Foundation for Fintech - July 29th, 2020 - FINOS Virtual "Meetup"
What role does open source play in a successful IT transformation strategy? Alan discusses his perspectives on the future of the infrastructure. Learn about the technology trends driving IT transformation and the impact that has on you. What is the role of open source in the future IT infrastructure for Fintech? See how SUSE empowers open source-based digital transformation, supporting mission critical systems while maintaining compliance. Are you ready for infrastructure at the speed of business?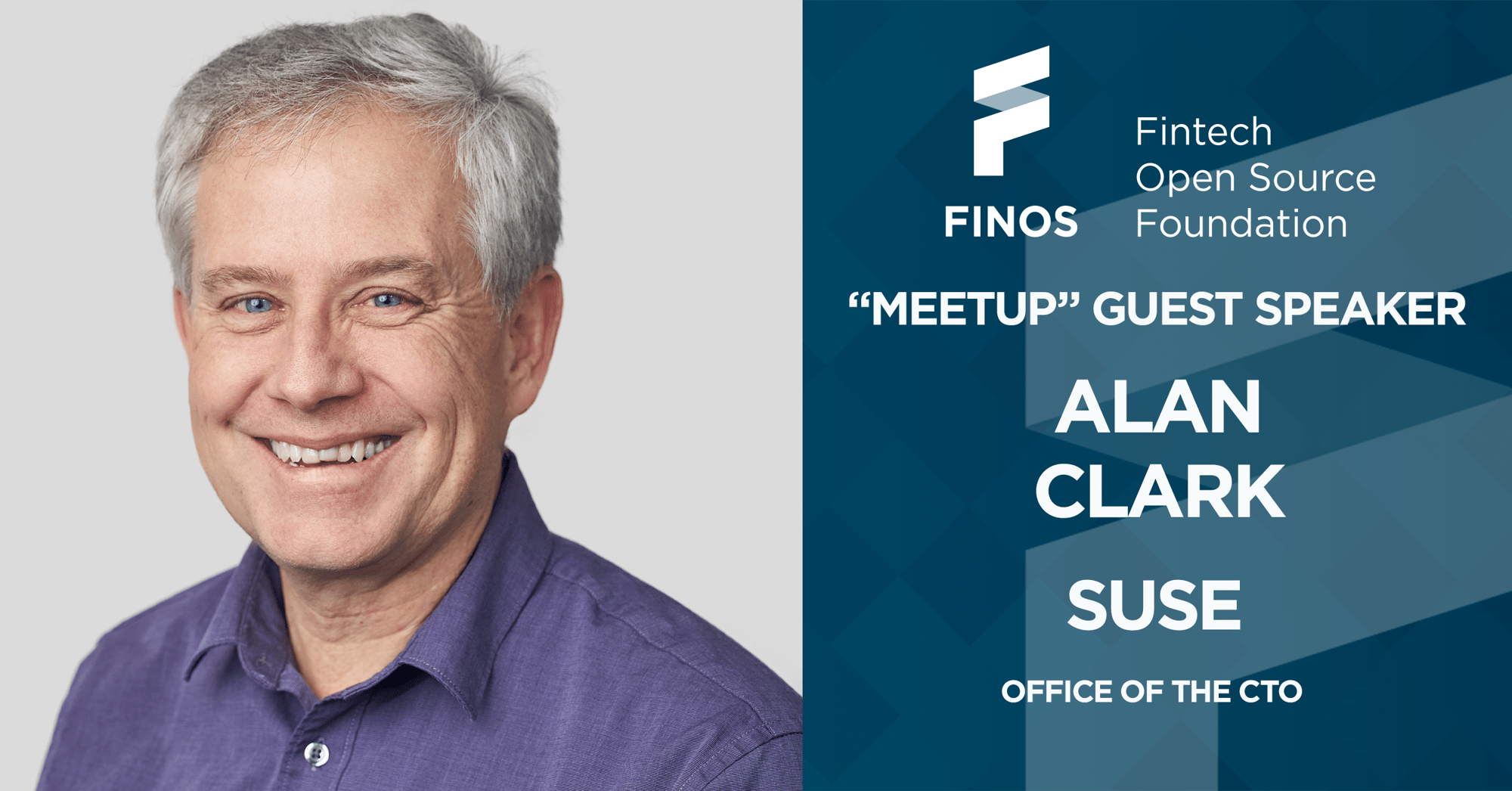 Alan's Bio:
Alan Clark, a member of the SUSE Office of the CTO, is an experienced corporate leader, open source advocate, and strategy adviser for new industry initiatives and open source. He helps foster the creation, growth, awareness, and adoption of open source and open standards as an industry leader, contributor, speaker, and sponsor. Alan currently serves in several key industry positions.
FINOS Virtual "Meetups"
For a full weekly list of meetups, webinars, and other open source project oriented meetings, please refer to "This Week at FINOS", and sign up for the email that comes out every Monday.
(Email community+subscribe@finos.org to be automatically added to the distribution.)
Interested in FINOS open source projects? Click the link below to see how to get involved in the FINOS Community.