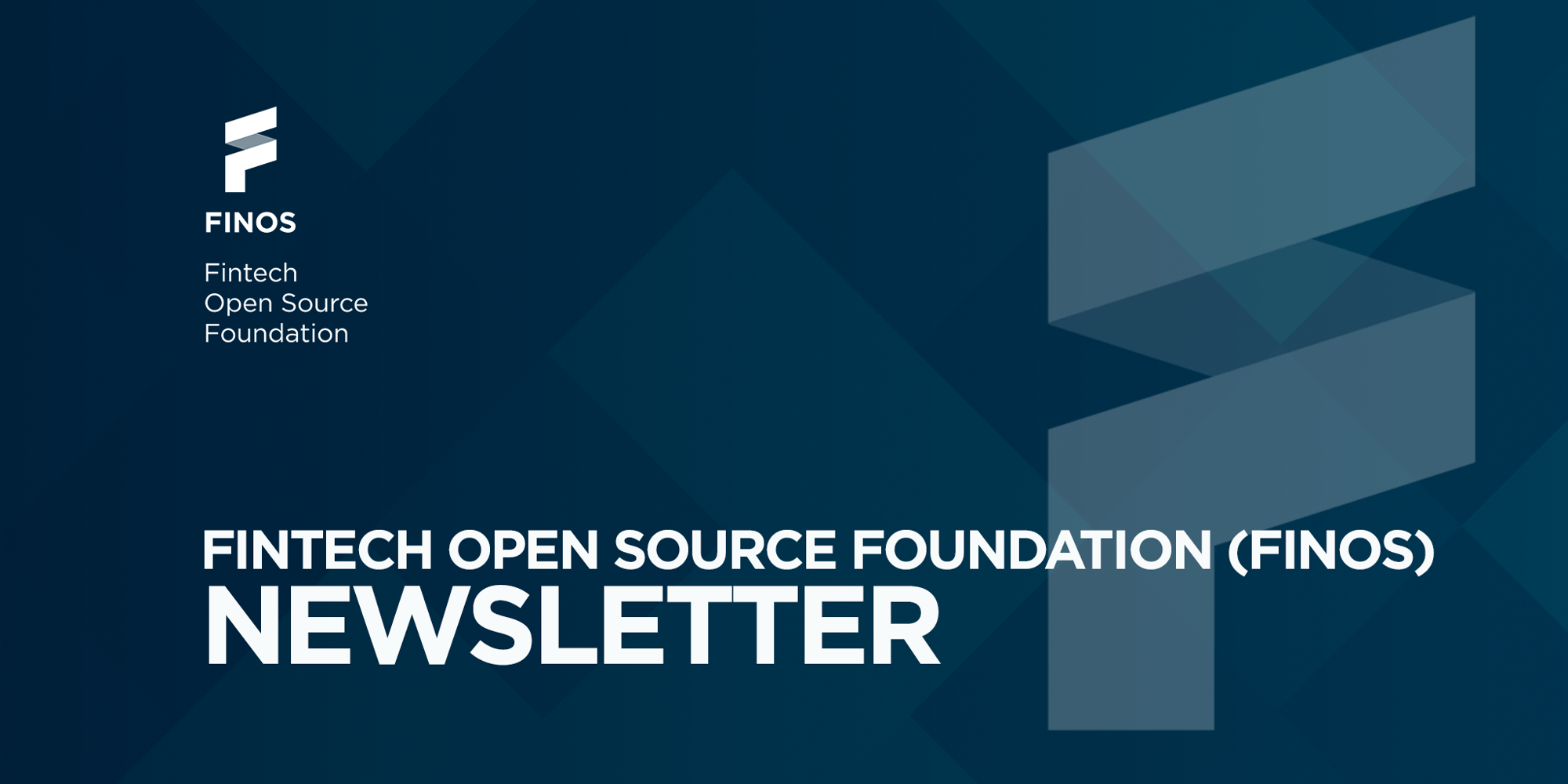 FINOS FRIDAY UPDATE NEWSLETTER
22 October 21
Happy Friday! In this issue we share news on recent activities, remind you about our upcoming NY Member Meeting and OSSF and celebrate our FINOS members and community. Read on to find plenty of ways to engage with the FINOS Community and projects.
FINOS NEWS
VOTE FOR GAB in BENZINGA FINTECH AWARDS
There is just one week left to vote in the Benzinga Global Fintech Awards! We're excited that Gabriele Columbro, FINOS Executive Director, is on the list for Most Impactful Fintech Executive! Please vote for him now and show the industry that open source matters in financial services.
---
THE STATE OF OPEN SOURCE IN FINANCIAL SERVICES (REPORT)
"Speaking" of open source mattering in financial services, we are thrilled to have released our inaugural report on the State of Open Source in Financial Services. The report covers open source adoption, contribution, governance, culture, and more, with a wealth of stats and actionable insights, making it a useful read for anyone in the industry.
Insights on the Report by Co-Author Colin Eberhardt of Scott Logic
OSSF Presentation on the Report: Podcast Version | Video Version
NEW YORK 9 & 10 NOV - MEMBER MEETING & OSSF
We're guessing by now, you may have heard that we have two major events for the FINOS Community coming up in New York on November 9th and 10th. Here are the quick and important links if you are able to join us in person.
Member (only) Meeting
Tuesday, November 9th, 12pm-6pm, New World Stages, 340 West 50th Street, New York
The FINOS Member Meeting is a unique opportunity for our members to get together and discuss the latest activity across the Foundation and the industry; network with peers from other FINOS Member organizations; and help us drive the direction of open source in financial services.
Full Schedule | Registration (part of free registration for FINOS Members)
Open Source Strategy Forum (OSSF)
Wednesday, November 10th, 8am-6:30pm, New World Stages, 340 West 50th Street, New York
The Open Source Strategy Forum (OSSF) is a one-day conference for experts across financial services, technology, and open source to deepen collaboration and drive innovation in the financial services industry. Join us and hear directly from experts as they engage in stimulating and thought-provoking conversations about how to best (and safely) leverage open source software to solve industry challenges.
Full Schedule | Registration (FINOS Members register for free)
FINOS PROJECTS AND COMMUNITY
CATCHIT SECRET SCANNER CONTRIBUTED BY GOLDMAN SACHS
FINOS and the Goldman Sachs CatchIT project team (as well as their newly formed OSPO) are excited to announce that CatchIT Secret Scanner has been successfully contributed to FINOS. CatchIT is a simple yet powerful framework that detects sensitive information in source-code and helps mitigate the risk of credentials leakage while minimizing disruption to developers.
Read More About The Contribution & Project Here | Leverage CatchIT on GitHub
---
community SPOTLIGHT
During the FINOS Member Meeting and OSSF London we gave out year end Member and Community Awards to our top contributors and companies for EMEA. Here is a wrap up of those folks and their accomplishments:
FINOS EMEA Member & Community Awards 2021
---
FINOS Member Meeting & OSSF London Wrap Up
Connections, leadership, and engagement were the themes we saw and experienced in London two weeks ago during the FINOS Member Meeting, as well as OSSF that was open to the wider community. Read the wrap up below, or listen to the podcast on our thoughts for the time spent with the FINOS Community in London. We'll post more of the talk videos on our website as they become available.
OSSF Recap Post | OSSF Debrief Podcast | Talk Videos on YouTube
JOIN US AT THESE RELEVANT EVENTS
2 November - Symphony Innovate 2021
---
2-4 November - Linux Foundation Member Summit
---
9-10 November - Members Meeting & Open Source Strategy Forum - NYC
---
18 November - FINOS APAC Meetup
More Info To Come Soon!
recent podcasts (some around events)
Linux Foundation Research & The State of Open Source in Financial Services - Hilary Carter, Linux Foundation; Gilles Gravier, Wipro Ltd. & Colin Eberhardt, Scott Logic
FINOS & OSSF London Debrief 14 October 21 - Grizz Griswold, FINOS
Subscribe and listen to our podcasts on Open Source in Finance.
Apple Podcasts | Anchor.fm | Spotify | Google Podcasts
LEARN MORE
This Week at FINOS Blog - See what is happening at FINOS each week.
FINOS Landscape - See our landscape of FINOS open source and open standard projects.
Community Calendar - Scroll through the calendar to find a meeting to join.
FINOS Slack Channels - The FINOS Slack provides our Community another public channel to discuss work in FINOS and open source in finance more generally.
All FINOS Project Good First Issues - A good place to start contributing to, and making a difference in, open source in financial services is by taking a look at the FINOS Good First Issues (GFI) List on GitHub.
Project Status Dashboard - See a live snapshot of our community contributors and activity.
Events - Check out our upcoming events or email marketing@finos.org if you'd like to partner with us or have an event idea.
FINOS Virtual "Meetups" Videos & Slides - Access replays of our virtual "meetups" based around the FINOS Community and Projects since we can't all be in the same room right now.
FINOS Open Source in Finance Podcasts - Subscribe and listen to the first open source in financial services and banking podcast for deeper dives on our virtual "meetup" and other topics.
Interested in FINOS open source projects? Click the link below to see how to get involved in the FINOS Community.
Thanks!
~ The FINOS Team