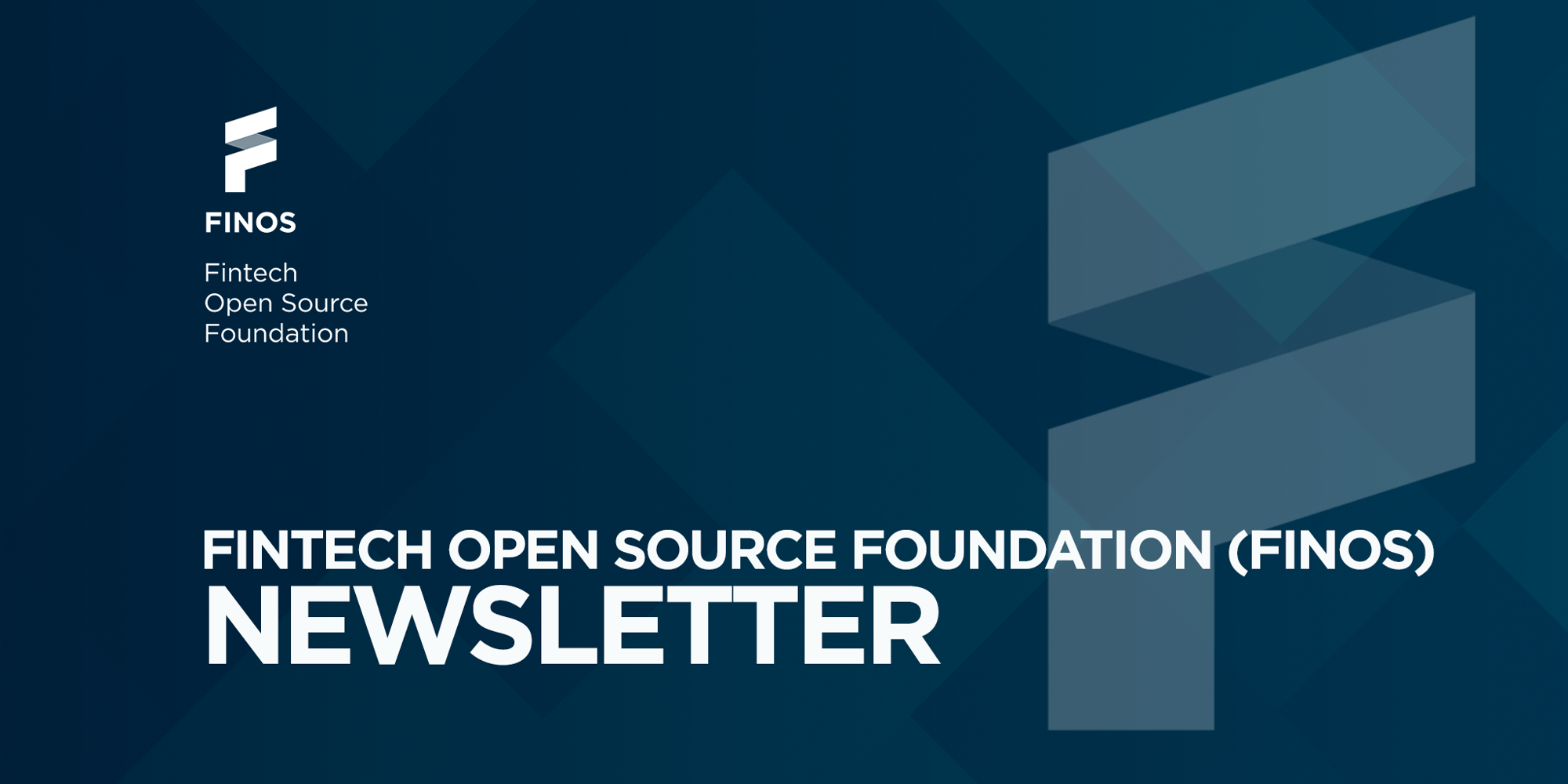 FINOS MONTHLY UDPATE
July 2022
EVENTS
OPEN SOURCE IN FINANCE FORUM

July 13 - Last chance! Register to join us at our Open Source in Finance Forum next week. FINOS member employees attend for free! Please email osff@finos.org to get your access code.


July 19 - Join Jane Gavronsky, CTO of FINOS, and other experts in business and technology as they explore Banking-As-A-Service, Embedded Finance, Open-Source and RegTech Innovation.


August 10 - The FINOS Q3 All Community Call is now open for registration. Join us to hear from the FINOS team and the wider community on project updates, what's coming up and much more.
Quick FINOS Updates



For this month's FINOS Community Spotlight, we are excited to highlight one of our members, Synechron. Read more here.


NEW OPEN SOURCE IN FINANCE PODCASTS

Subscribe and listen to our recent podcasts. We speak to some of the keynote speakers for the Open Source in Finance Forum happening in London next week. Listen here.
Read our recent blog posts, including a thought leadership piece from our Director of Community, James McLeod on Enabling Open Source Projects with Impactful Engineering Experience. As well as a community blog from Morgan Stanley, Microsoft and REGnosys on Regtech.

if you're not already part of the FDC3 story, we'd love to hear from you, support you in your efforts and help promote your work in the FDC3 marketplace. Contact FINOS Senior Architect, rob.moffat@finos.org or complete the form here.
The TODO Group, the Linux Foundation Research among others are conducting a survey as part of a research project on the prevalence and outcomes of open source programs and similar open source initiatives operating across the globe. Take the survey today!
This Week at FINOS lets you know weekly events and project meetings - if you'd like to subscribe, please send a note to community+subscribe@finos.org and you'll be added to the mailing list.
LEARN MORE

FINOS Good First Issues - Looking for a place to contribute? Take a look at good first issues across FINOS projects and get your feet wet in the FINOS community.
State of Open Source in Financial Services Report 2021 - Learn about what is really happening around open source in FSI.
This Week at FINOS Blog - See what is happening at FINOS each week.
FINOS Landscape - See our landscape of FINOS open source and open standard projects.
Community Calendar - Scroll through the calendar to find a meeting to join.
FINOS Slack Channels - The FINOS Slack provides our Community another public channel to discuss work in FINOS and open source in finance more generally.
All FINOS Project Good First Issues - A good place to start contributing to, and making a difference in, open source in financial services is by taking a look at the FINOS Good First Issues (GFI) List on GitHub.
Project Status Dashboard - See a live snapshot of our community contributors and activity.
Events - Check out our upcoming events or email marketing@finos.org if you'd like to partner with us or have an event idea.
FINOS Virtual "Meetups" Videos & Slides - Access replays of our virtual "meetups" based around the FINOS Community and Projects since we can't all be in the same room right now.
FINOS Open Source in Finance Podcasts - Subscribe and listen to the first open source in financial services and banking podcast for deeper dives on our virtual "meetup" and other topics.
Interested in FINOS open source projects? Click the link below to see how to get involved in the FINOS Community.