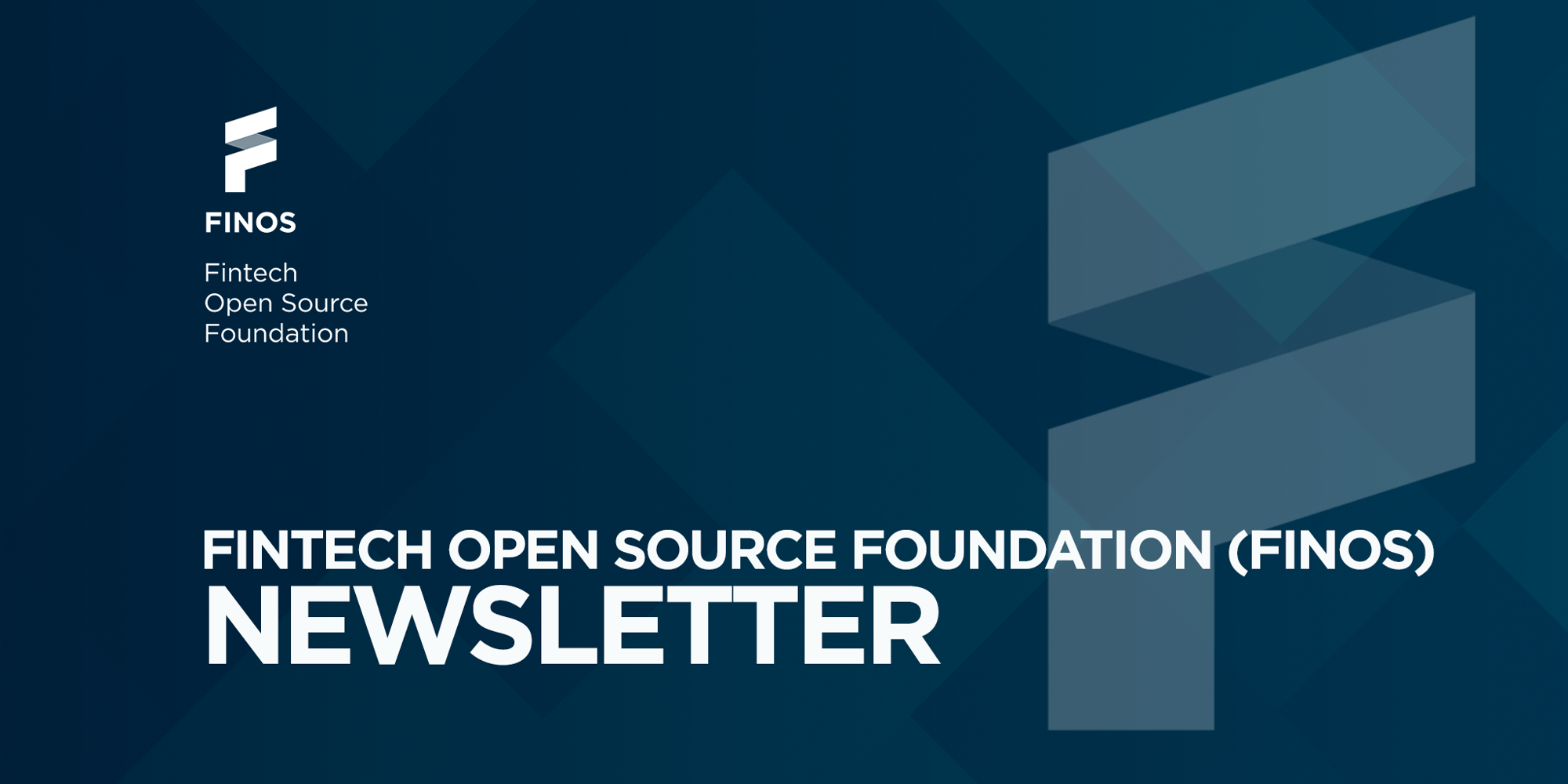 FINOS FRIDAY UPDATE NEWSLETTER
20 NOVEMBER 20
We hope you are all staying safe (and sane) during these holiday months.
Our last two weeks were pretty focused on the 4th annual Open Source Strategy Forum, which was a great virtual event with a fantastic lineup of presenters. (Read below to find out how to access the presentations.) We are also excited to welcome three new members and a new project to the FINOS community.
FINOS NEWS & UPDATES
Open source strategy forum RECAP
Last week we held our 4th annual Open Source Strategy Forum, the only conference dedicated to driving collaboration and innovation in financial services through open source. In our two day virtual conference, more than 75 speakers with expertise in finance, technology, and open source, delivered just over 50 presentations. As with previous years, we had great representation from financial services with around 40% of registrants from sell- and buy-side firms. Check out the full recap to learn more about what the leaders in financial services open source are focused on.
---
WELCOME NEW MEMBERS!
Last week at OSSF we announced three new corporate members -- Intel and SUSE, joining as gold members, and DiffBlue as a silver member. FINOS also announced two new associate members, InterWork Alliance (IWA), and the International Swaps and Derivatives Association (ISDA). We're excited to have them all on board!
Guest Post By Intel - How Open Source Software is Transforming Financial Services
---
WELCOME OPENMAMA
Last week at OSSF we also announced that OpenMAMA, led by Platinum member firm JPMorgan, has been contributed to the Foundation. Open MAMA is a vendor neutral market data API that supports the notion of pluggable adapters to allow it to connect to different market data platforms or exchange data feeds.
---
Community Spotlight -

FINOS 2020 Award Winners
As part of our celebration of the FINOS community we like to recognize the awesome work of our open source contributors and the FINOS community. At OSSF last week, we announced our FINOS 2020 award winners. Congratulations to these fantastic contributors!
The Newcomer - Ingrid Bruchhof, EPAM, Glue
Top Contributor - Attila Mihaly, Morgan Stanley, Morphir
Leading The Pack - David Watkins, Deutsche Bank, Waltz Project
---
OUR PODCAST - FINOS OPEN SOURCE IN FINTECH
Did you know that FINOS has a podcast? Our Director of Community, James McLeod, regularly speaks with our community about FINOS projects and interesting topics at the cross section of financial services and open source. Check it out, subscribe, and don't forget to rate us (5 stars)!
From Jenkins to Resilient DevOps - A Blueprint
The Unexpected Story of NearForm - From OSS Mavericks to Launching the World's Most Successful COVID-19 Contact Tracing App
Listen to all of our podcasts on these platforms as well as others: Apple Podcasts | Anchor.fm | Spotify
join us
For a full weekly list of meetups, webinars, and other open source project oriented meetings, please refer to "This Week at FINOS", and sign up to receive this email which comes out every Monday. (Email community+subscribe@finos.org to be automatically added to the distribution.)
UPCOMING VIRTUAL MEETUP
APAC Open Source FinTech Meetup - November 25th - learn how FINOS guides key technology innovations in banking, globally, with an introduction to FINOS and FDC3 from James McLeod of FINOS, Riko Eksteen of Adaptive and Kris West of Cosaic.
To catch recaps, videos, slides, and podcasts of previous virtual "meetups", as well as other helpful FINOS resources, visit our Knowledge Base page.
GET INVOLVED
This Week at FINOS Blog - See what is happening at FINOS each week.
FINOS Landscape - See our landscape of FINOS open source and open standard projects.
Project Meeting Calendar - Scroll through the calendar to find a meeting to join.
Project Status Dashboard - See a live snapshot of our community contributors and activity.
Events - Check out our upcoming events or email marketing@finos.org if you'd like to partner with us or have an event idea.
FINOS Virtual "Meetups" Videos & Slides - In April of this year, we started a series of virtual "meetups" based around the FINOS Community and Projects since we can't all be in the same room right now.
FINOS Open Source in Fintech Podcasts - We also started one of the first open source in fintech and banking podcasts for deeper dives on our virtual "meetup" topics.
Interested in FINOS open source projects? Click the link below to see how to get involved in the FINOS Community.
Thanks!
~ The FINOS Team