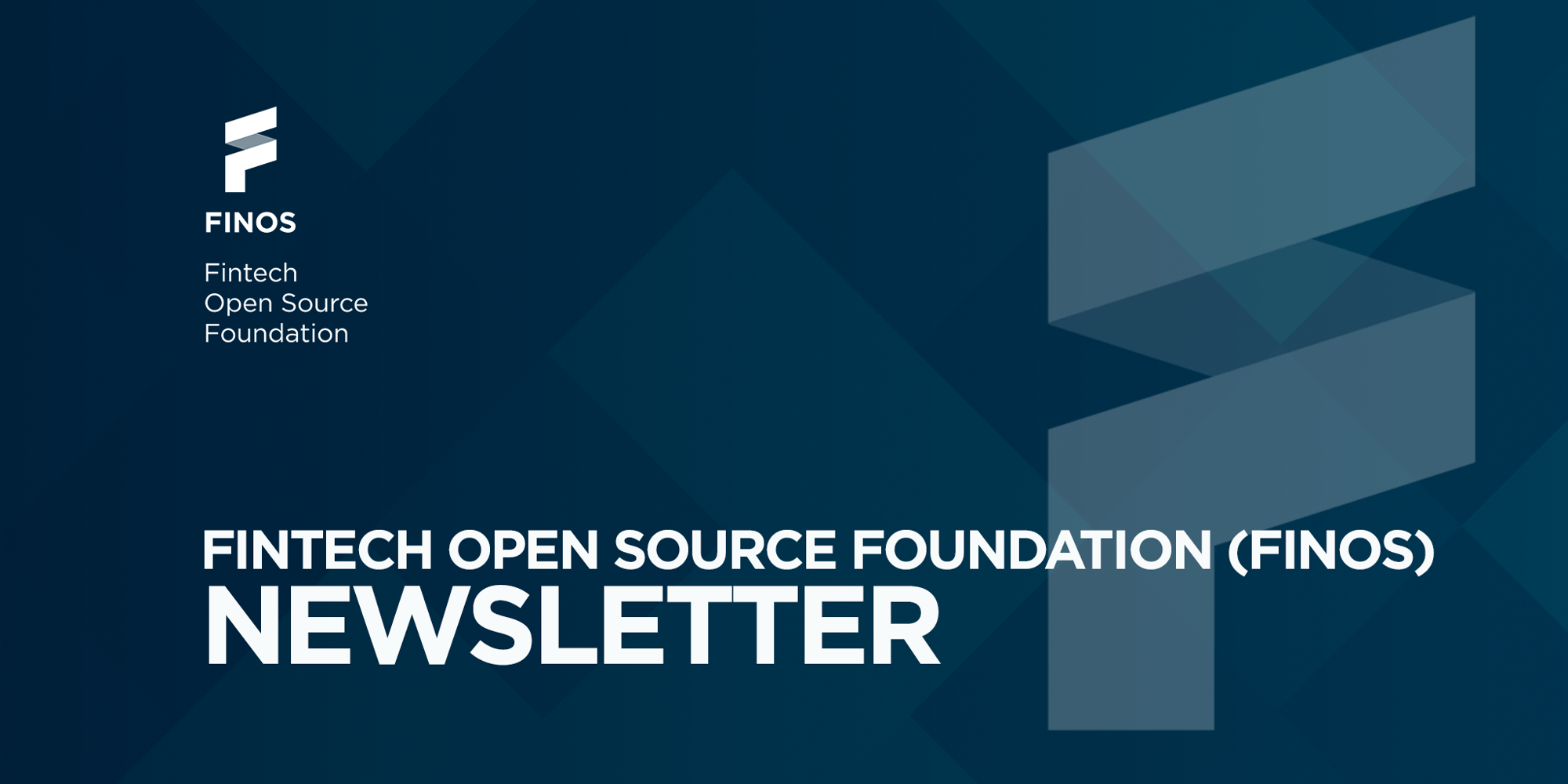 FINOS FRIDAY UPDATE NEWSLETTER
19 NOVEMBER 21
Happy Friday! In this issue we welcome six new members, offer free FDC3 training, wrap on OSSF, and get ready for an APAC meetup. Read on to find plenty of ways to engage with the FINOS Community and projects.
FINOS NEWS
FINOS WELCOMES SIX NEW MEMBERS
FINOS is ecstatic to add six new members this month! Please join us in welcoming these companies and their employees to our FINOS Community:
BMO Financial Group (BMO) joins as a Platinum member
WhiteSource joins as a Gold member
Synechron joins as a Silver member
EDM Council (EDMC), International Securities Lending Association (ISLA), and the Mojaloop Foundation join as Associate members
---
FDC3 (Free) Training
The FDC3 standard for application interoperability has become a key fintech enabler for transformation as financial organizations embrace micro-frontend-oriented workflows. Learn about the vision and key concepts of FDC3, the benefits it provides, and how workflow-driven design makes it easy to get started with FDC3. Learn it now for free.
Read More About The Course | Take The Course Here
FINOS PROJECTS AND COMMUNITY
OSSF NYC IS A WRAP!
We had an incredible time with our FINOS extended Community last week in New York City for the Open Source Strategy Forum. With some great momentum and a growing, engaged community, informative presentations, and meaningful conversations, OSSF NYC provided immense value to Members and non-members alike! We'll let you know when videos from the event are released.
Read The OSSF NYC Wrap Up Here | Read Our ED's Thoughts Here
---
FINOS AMERICAS MEMBER & COMMUNITY AWARDS
During our recent New York City Member Meeting and OSSF we had the opportunity to recognize many of the incredible individuals and companies making significant contributions and creating a positive impact in open source in financial services.
Learn More About The Award Winners Here
---
FINOS APAC Webinar in November
Leading financial services companies are embracing open source as a key driver for innovation and efficiency. Companies globally are collaborating to deliver better code, faster, and solve industry challenges.
How can financial services and fintech companies in Asia Pacific join and benefit from this collaboration? FINOS, along with Morgan Stanley, and Wipro will hold this special Asia Pacific webinar on Wednesday 8 December (3pm Hong Kong Time - check link for other times) to answer these and other key questions.
---
FINANCIAL OBJECTS: PRODUCT CONTROL COMMON TEMPLATE MEETING 22 NOV
The Product Control Common Template (PCCT) working group is excited to be testing a new, open source data model and template that standardizes how consensus based pricing information is shared across the industry. Please join us at our next PCCT working group meeting on Monday, 22 November @ 10am ET / 3pm GMT to get an update on the testing and find out how you can run your own tests to validate the model.
Submission Testing Guide | Calendar Invite
recent podcasts
State of Open Source in Financial Services Interview - Hilary Carter, Linux Foundation Research & Tosha Ellison, FINOS
FINOS Debrief 29 October 21 - Grizz Griswold, FINOS
Linux Foundation Research & The State of Open Source in Financial Services - Hilary Carter, Linux Foundation, Gilles Gravier, Wipro Ltd., & Colin Eberhardt, Scott Logic
FINOS & OSSF London Debrief 14 October 21 - Grizz Griswold, FINOS
Subscribe and listen to our podcasts on Open Source in Finance.
Apple Podcasts | Anchor.fm | Spotify | Google Podcasts
LEARN MORE
This Week at FINOS Blog - See what is happening at FINOS each week.
FINOS Landscape - See our landscape of FINOS open source and open standard projects.
Community Calendar - Scroll through the calendar to find a meeting to join.
FINOS Slack Channels - The FINOS Slack provides our Community another public channel to discuss work in FINOS and open source in finance more generally.
All FINOS Project Good First Issues - A good place to start contributing to, and making a difference in, open source in financial services is by taking a look at the FINOS Good First Issues (GFI) List on GitHub.
Project Status Dashboard - See a live snapshot of our community contributors and activity.
Events - Check out our upcoming events or email marketing@finos.org if you'd like to partner with us or have an event idea.
FINOS Virtual "Meetups" Videos & Slides - Access replays of our virtual "meetups" based around the FINOS Community and Projects since we can't all be in the same room right now.
FINOS Open Source in Finance Podcasts - Subscribe and listen to the first open source in financial services and banking podcast for deeper dives on our virtual "meetup" and other topics.
Interested in FINOS open source projects? Click the link below to see how to get involved in the FINOS Community.
Thanks!
~ The FINOS Team