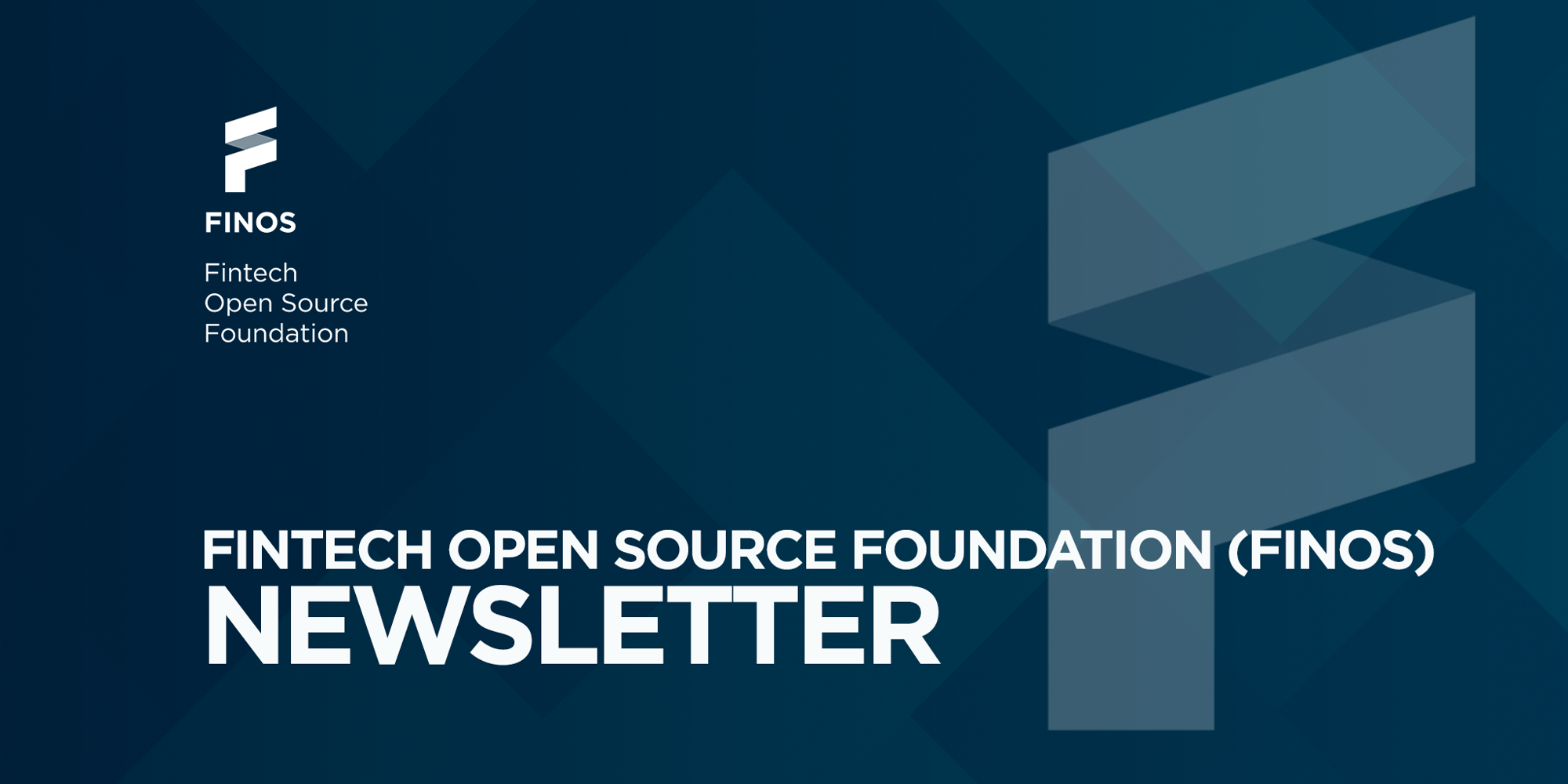 FINOS FRIDAY UPDATE NEWSLETTER
02 OCTOBER 20
We hope you are all staying safe (and sane) during these times.
Read below to keep up to date with the many activities happening at FINOS.
FINOS NEWS & UPDATES
THE OSSF AGENDA IS LIVE!
You've heard us say that we have a great line up for OSSF this year. Now you can check it out for yourself. We have talks that cover all angles of open source in financial services, so whether your interests lean towards business, technical, legal, community or culture topics we're sure you'll find an interesting talk. Don't forget that FINOS members attend free. Email ossf@finos.org to get your FINOS member access code.
Members: Email us for Registration Code
---
Community Spotlight -

DANIELA ZHELEVA
As part of our celebration of the FINOS community we're recognizing the awesome work of our open source contributors and the wider FINOS community. For this third edition we'd like to highlight Daniela Zheleva, DevOps Engineer at Deutsche Bank, for the cloud expertise and quality of work she brings to the FINOS Cloud Service Certification open source project.
Cloud Service Certification Business Problem & Opportunity
Cloud Service Certification GitHub Repo
---
OSSF FEATURED SPEAKER -

LESLIE HAWTHORN
We're excited about the many fantastic speakers we'll have at OSSF this year, including Leslie Hawthorn, Manager - Vertical Community Strategy at Red Hat. Leslie is no stranger to the "FINOS stage" and we always look forward to hearing insights from her real-world experience building and managing open source communities. She'll be speaking with her colleague, Joe Giordano, about how co-creating open source software can benefit financial services businesses.
---
Openuk awards 2020 - DIVERSITY SCHOLARSHIPS AVAILABLE
Do you know someone who would like to attend the virtual (but still glitzy) OpenUK Awards Ceremony on October 20th, recognizing UK Leadership in Open Technology? FINOS is sponsoring 7 diversity scholarships to make attendance possible for those who might not otherwise be able to join. UK attendees even get a great "goody" bag. Please share the link below with anyone you think might be interested.
presentations & PODCASTs
OPEN SOURCE READINESS GUEST SPEAKERS
The FINOS Open Source Readiness project helps member firms accelerate their journey towards open source readiness. We've lined up some great guest speakers over the past year, and here are a couple recent videos from these presentations.
Innersource as the First Step Toward Open Source
Perspectives on Internal Training of Open Source Matters within Organizations
---
VIRTUAL "MEETUP" TALKS
In April we shifted our focus from in-person events, to virtual. We love meetups, and wanted to provide a space to help foster the community "feel" inherent in those meetups. Our FINOS Virtual "Meetup" guest speakers have done a great job in helping to rebuild some of the community feel we've lost over the past months with interesting and informative topics on FINOS projects, open source in financial services, and even the background story on a COVID contact tracing app. Here are some of the most recent videos and slides.
Exploring the FINOS Maintainers' Cheatsheet
Introducing Waltz, an Open Enterprise Project
---
OUR PODCAST - FINOS OPEN SOURCE IN FINTECH
Did you know that FINOS has a podcast? Our Director of Community, James McLeod, regularly speaks with our community about FINOS projects and interesting topics at the cross section of financial services and open source. Check it out, subscribe, and don't forget to rate us (5 stars)!
Introducing Waltz, an Open Enterprise Project
A Solid Foundation for Fintech
Apple Podcasts | Anchor.fm | Spotify
join us
For a full weekly list of meetups, webinars, and other open source project oriented meetings, please refer to "This Week at FINOS", and sign up for the email that comes out every Monday. (Email community+subscribe@finos.org to be automatically added to the distribution.)
UPCOMING VIRTUAL MEETUPS & CONFERENCES
Virtual "Meetup": Epam - Introduction to Timebase - October 7th at 11am ET / 4pm BST
Featured Event: A Cloud-Native Approach to Accelerate BIAN Implementation, in the Open Source Way - October 13 at 9am ET / 2pm BST
OSR Guest Speaker: Open Data Licensing - October 28th at 10am ET / 3pm BST
Virtual Conference: The Linux Foundation Open Source Summit 2020 - Virtual Experience - October 26th to October 29th
Virtual Conference: The Linux Foundation Open Source Summit 2020 - FINOS Mini-Summit - Thursday, October 29th at 8am ET / 1pm GMT
Virtual Conference: FINOS Open Source Strategy Forum - November 12th to 13th (Schedule Just Announced)
To catch recaps, videos, slides, and podcasts of previous virtual "meetups", as well as other helpful FINOS resources, visit our Knowledge Base page.
GET INVOLVED
This Week at FINOS Blog - See what is happening at FINOS each week.
FINOS Landscape - See our landscape of FINOS open source and open standard projects.
FINOS Project Catalog - Search all of our Programs, Projects and Working groups.
Project Meeting Calendar - Scroll through the calendar to find a meeting to join.
Program Status Dashboard - See a live snapshot of our community contributors and activity.
Events - Check out our upcoming events or email marketing@finos.org if you'd like to partner with us or have an event idea.
FINOS Virtual "Meetups" Videos & Slides - In April of this year, we started a series of virtual "meetups" based around the FINOS Community and Projects since we can't all be in the same room right now.
FINOS Open Source in Fintech Podcasts - We also started one of the first open source in fintech and banking podcasts for deeper dives on our virtual "meetup" topics.
Interested in FINOS open source projects? Click the link below to see how to get involved in the FINOS Community.
Thanks!
~ The FINOS Team