For this month's Community Spotlight feature, we're excited to highlight the FINOS New York Community Award Winners from the recent Open Source in Finance Forum.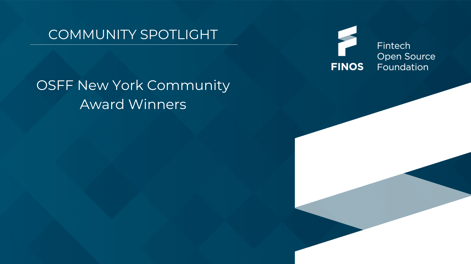 We're forever grateful to the growing FINOS Community and are pleased to celebrate the winners of the OSFF New York Community Awards below. Congratulations to everyone who contributed to the growing success of FINOS.
Thanks to our entire community for making the Open Source in Finance Forum New York a groundbreaking success. We welcomed over 500 people and with your help we shaped OSFF NYC as another major milestone, reflecting the massive growth of our community in 2022.