As part of our celebration of the FINOS community we're excited to introduce the FINOS Community Spotlight, recognizing the awesome work of our open source contributors and the wider FINOS community.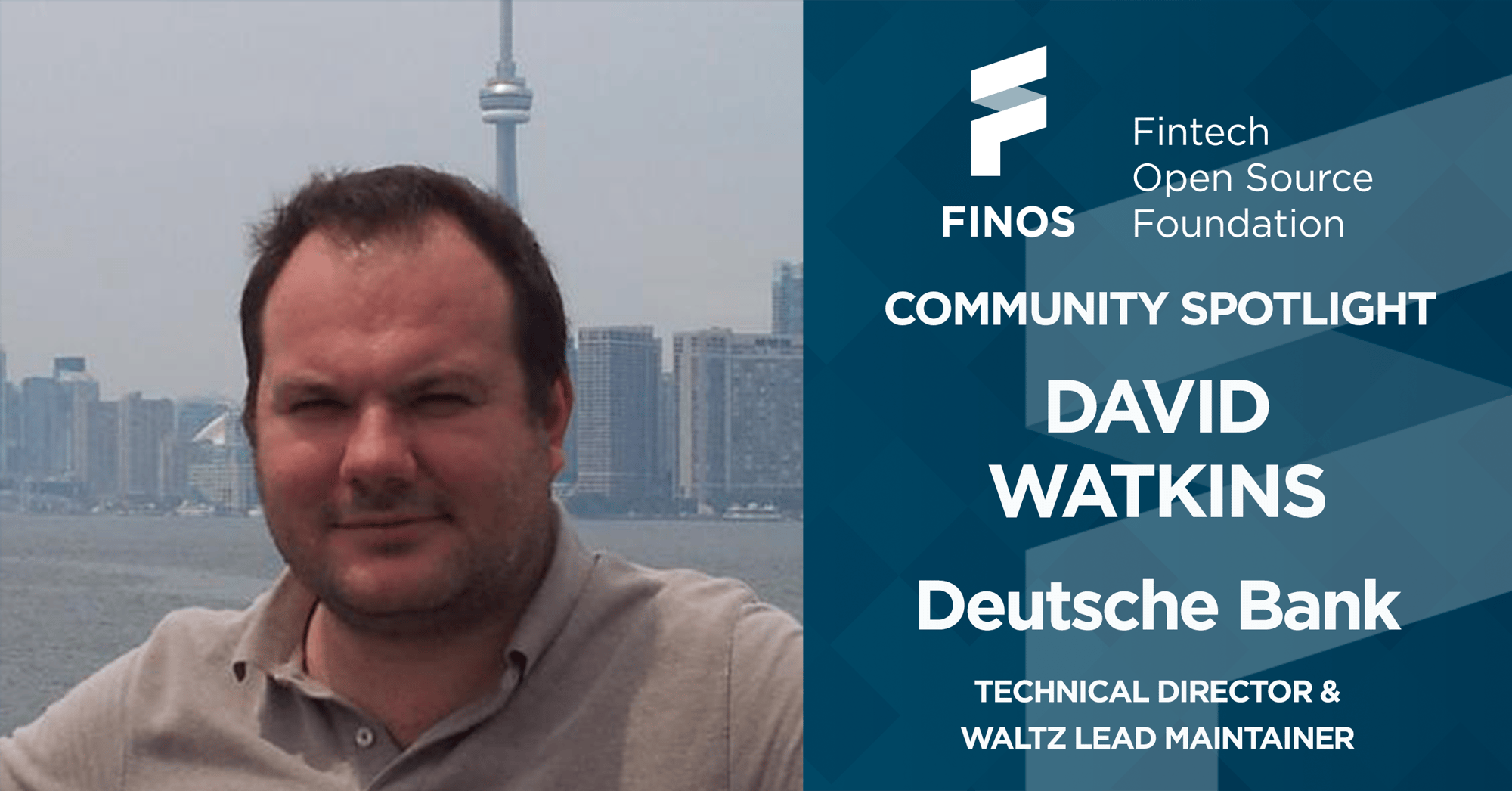 Congratulations to David Watkins, Technical Director at Deutsche Bank and Waltz Lead Maintainer, for leading the contribution and activation of Waltz and for coaching an awesome team of banking software engineers on delivering a successful FINOS open source project:
Waltz GitHub Repo

Since Waltz's contribution to FINOS, David has led by example contributing over 130 pull requests to Waltz over the first half of 2020. He has also worked with the team to review and merge an additional 145 pull requests from the FINOS community. Thank you, David, for your continued contribution to Waltz and for showcasing the project and team during the Waltz virtual meetup and the FINOS All Community Call. We look forward to seeing and sharing your continued progress.

Well done!