As part of our celebration of the FINOS community we're excited to introduce the FINOS Community Spotlight, recognizing the awesome work of our open source contributors and the wider FINOS community.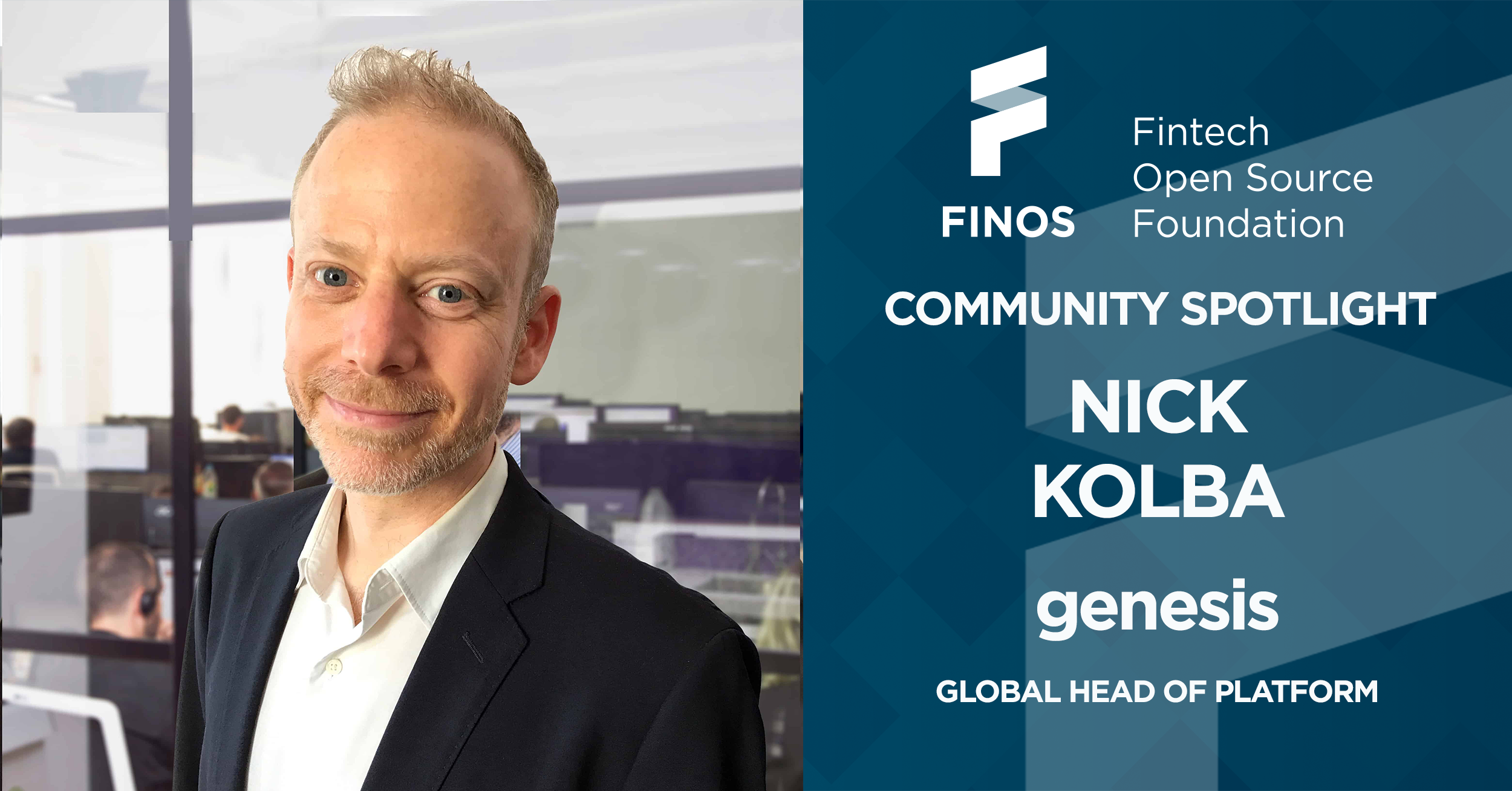 For the first edition of the Community Spotlight, we'd like to congratulate a highly regarded FINOS Lead Maintainer and Board Member who goes above and beyond to ensure the quality, growth and support of FINOS projects he's engaged with.
Congratulations Nick Kolba, Global Head of Platform at Genesis, for the work and leadership that you invest in the growth and success of FDC3; for the contribution of the FDC3 Desktop Agent; and for demonstrating FDC3 1.1 during your FINOS virtual meetup.
For those wanting to become a FINOS Lead Maintainer, we strongly recommend following Nick's lead as an FDC3 coach who helps keeps the team on track with strong leadership and work prioritization right through to submitting code commits to FDC3 projects.
Well done and thank you for your ongoing contributions to FINOS!