We're excited to celebrate the FINOS community, recognizing the awesome work of our open source contributors and the wider FINOS community.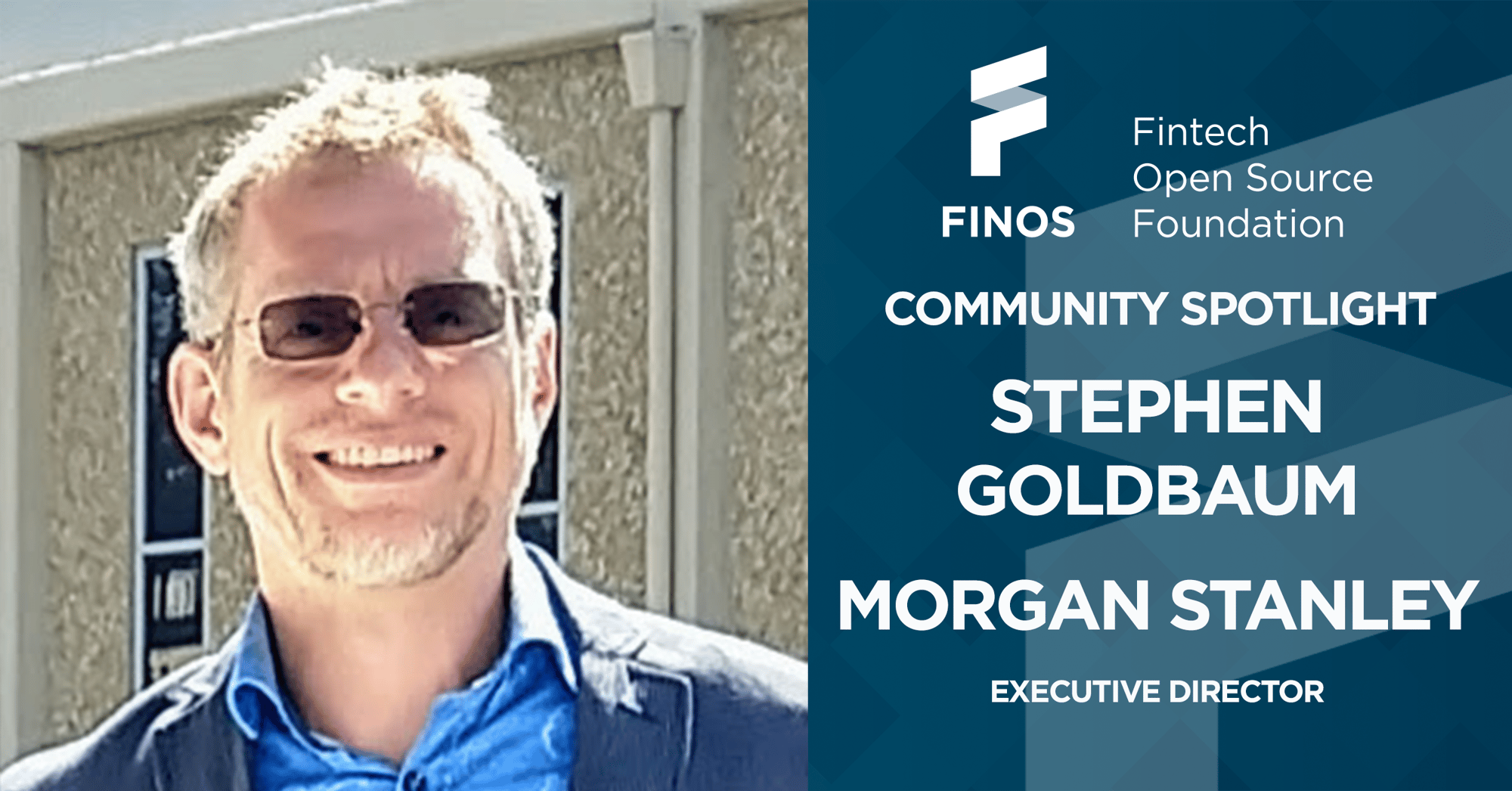 This week's FINOS Community Spotlight celebrates the awesome technology and community building work of Stephen Goldbaum, Morphir Lead Maintainer and Morgan Stanley, Executive Director.
Since Morphir was contributed to FINOS in August 2020, Stephen has been the front line Morphir advocate from presenting Morphir with Adam Hurwitz from Microsoft at OSSF 2020, and at FINOS meetups like the Open Source in Fintech Event Series with Scott Logic.
Stephen is a community builder and technologist, collaborates on Morphir and Legend synergies, is a member of the Regulation Innovation SIG, just presented at the FINOS All Community Call, and will be speaking at the UK OS in FinTech Event Series at the end of May.
Thank you Stephen! Well Done!