We're excited to celebrate the FINOS community, recognizing the awesome work of our open source contributors and the wider FINOS community.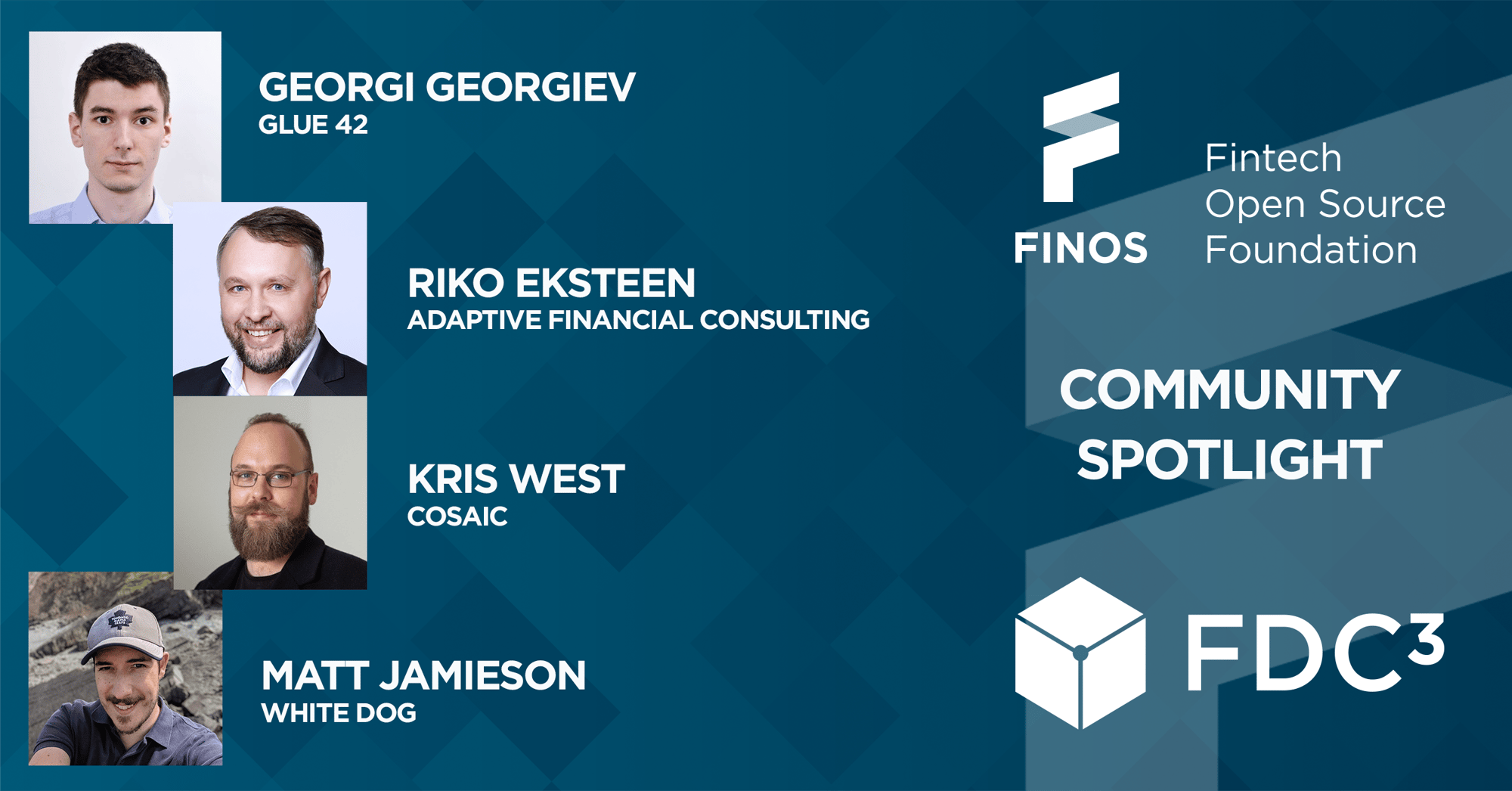 Congratulations Riko Eksteen, Head of Desktop at Adaptive Financial Consulting, for leading and pioneering the release of FDC3 v1.2 with the FDC3 community and for appointing three new highly experienced project maintainers from the FINOS community into the ever recognised and ever collaborative FDC3 open standard project.
FINOS enthusiastically welcomes Kris West, Director of Solutions Engineering at Cosaic, Georgi Georgiev, Software Engineer at Glue42 and Matt Jamieson, Desktop Transformation Consultant at White Dog, into the FDC3 community as newly appointed FDC3 project maintainers.
The FINOS team wishes you good luck in your new FDC3 roles. We know you'll be awesome. Well done!