We're excited to celebrate the FINOS community, recognizing the awesome work of our open source contributors and the wider FINOS community.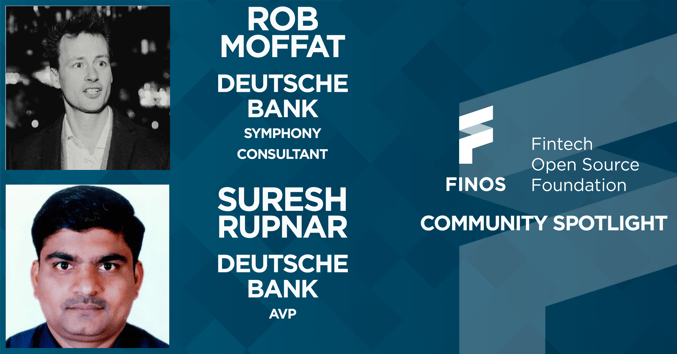 This week's FINOS Community Spotlight celebrates the FINOS Symphony Java Toolkit project and the engineering teamwork demonstrated by Rob Moffat and Suresh Rupnar of Deutsche Bank.
Since Symphony Java Toolkit was contributed to FINOS, Rob has maintained and pushed over 280 code commits in the past three months. With so much activity happening in Symphony Java Toolkit, we'd also like to congratulate Suresh for scrutinising pull requests and making sure code quality standards are maintained.
Congratulations Rob and Suresh for demonstrating awesome open source teamwork. Well done!