We're excited to celebrate the FINOS community, recognizing the awesome work of our open source contributors and the wider FINOS community.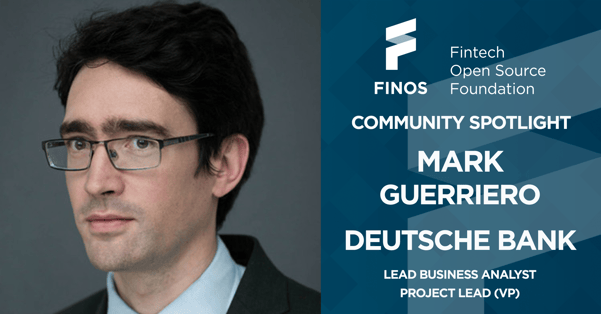 The FINOS team are delighted to welcome a Community Spotlight nominated by David Watkins, Lead Maintainer of Waltz who would like to recognize the contributions Mark Guerriero of Deutsche Bank has made to the project.
As part of the Waltz team, Mark has contributed several Waltz YouTube Tutorials to help users navigate features offered by the Waltz project along slide helping the project team coordinate and document the Waltz Roadmap.
Mark also performs an Intellectual Property review service for all code contributed from Deutsche Bank, ensuring that project team contributions are free of any potential proprietary information.
Congratulations Mark and well done for being recognized as a strong Waltz team player!