We're excited to celebrate the FINOS community, recognizing the awesome work of our open source contributors and the wider FINOS community.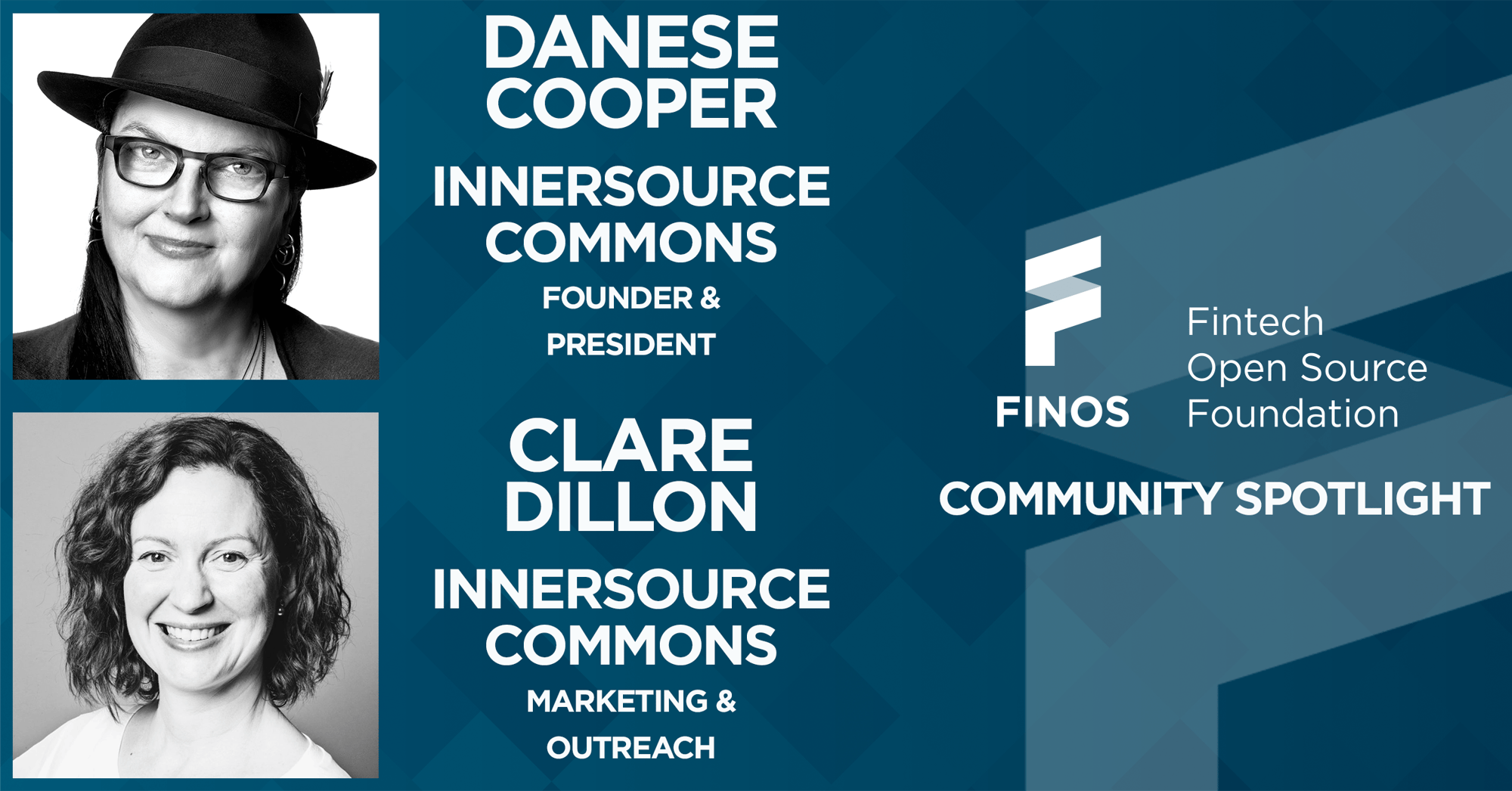 This week's Community Spotlight falls upon Danese Cooper and Clare Dillon of InnerSource Commons for supporting the practice of InnerSource in financial services through FINOS, and for giving banking engineering teams opportunities to collaborate within the boundaries of their corporate firewalls. We think InnerSource will prove to be a valuable stepping stone to banking open source readiness and the FINOS InnerSource SIG will help make this happen.
We'd like to thank Danese for being a huge FINOS supporter through speaking at OSSF, presenting at Open Source Readiness, and for recording a popular FINOS podcast. Likewise, Clare has been pivotal to the recent FINOS InnerSource SIG contribution through her meticulous planning, coaching, and InnerSource expertise. We'd also like to thank Clare for inviting FINOS to chair a financial services discussion panel at InnerSource Summit Fall 2020.
Well done and thank you for being awesome members of the FINOS Community!