We're excited to celebrate the FINOS community, recognizing the awesome work of our open source contributors and the wider FINOS community.
Congratulations Mini Krishnan, Software Engineer at Wipro and David Holder, Field Engineer at SUSE for the awesome collaboration on Accelerating DevOps, Cloud and Agile Transformation in Banks with Rancher and for being this week's Community Spotlight.
As new FINOS contributors from Wipro and SUSE, Mini and David collaborated to demonstrate how engineering in banks has transformed through Kubernetes and how Rancher is leveraged to provision systems and manage Kubernetes clusters. A truly awesome FINOS webinar and podcast!
Thank you Mini and David for collaborating as FINOS members and for demonstrating how open source is transforming engineering in banks.
Mini Krishnan, Software Engineer, Wipro Digital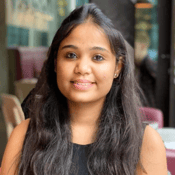 A member of Wipro digital academy, who is a great role model for Engineers. Mini is a shining example of woman in tech with learning agility, abilities to solve complex problems, being confident and able to collaborate within the ecosystem.
David Holder, SUSE - Field Engineer at SUSE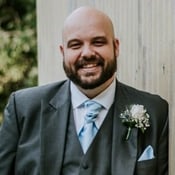 As part of the Rancher team at SUSE, David is a pre-sales consultant / architect who specialises in Kubernetes and wider cloud-native and DevOps ecosystems. David's engineering background gives him hands-on experience to educate technologies that are widely sought after in banking digital transformation, including Rancher, K8, Prometheus, Grafana, Terraform, Infrastructure as Code and CI/CD.