We're excited to celebrate the FINOS community, recognizing the awesome work of our open source contributors and the wider FINOS community.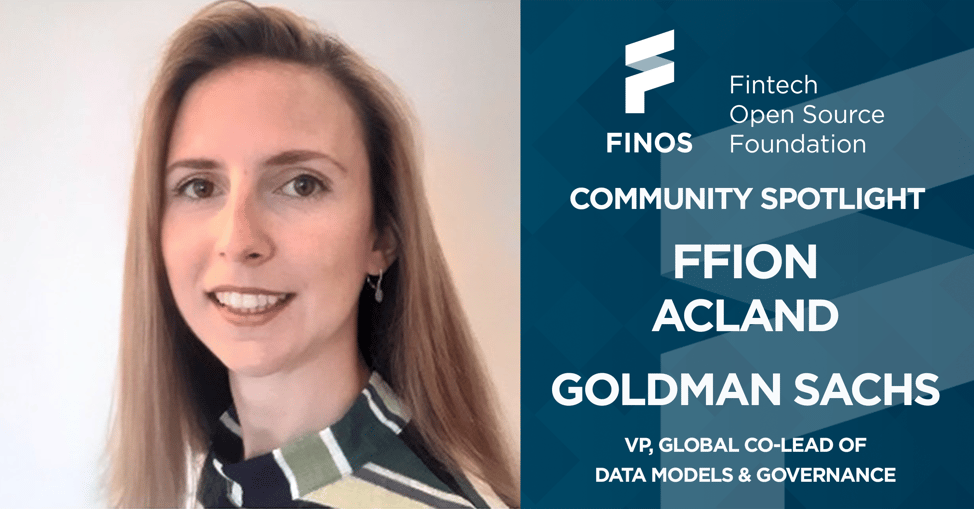 This week's FINOS Community Spotlight falls on the Financial Objects Special Interest Group and the community leadership demonstrated by Ffion Acland, who co-leads the GlobalData Models and Governance team at Goldman Sachs.
Ffion led the FINOS Legend Studio Pilot modeling work around FX Options and Commodities last year, and has been the front line advocate for collaborative modeling on the Legend Studio shared hosted instance since Legend was open sourced. She presented on "Why Open Source data models revolutionize the financial services industry" at OSSF 2020 and earlier this year proposed to re-purpose and co-lead the Financial Objects Special Interest Group.
Ffion's leadership has been instrumental in driving collaborative data modeling efforts within FINOS, and we are thrilled to recognize her for her commitment to driving open source collaboration across the industry.
Thank you Ffion!