We're excited to celebrate the FINOS community, recognizing the awesome work of our open source contributors and the wider FINOS community.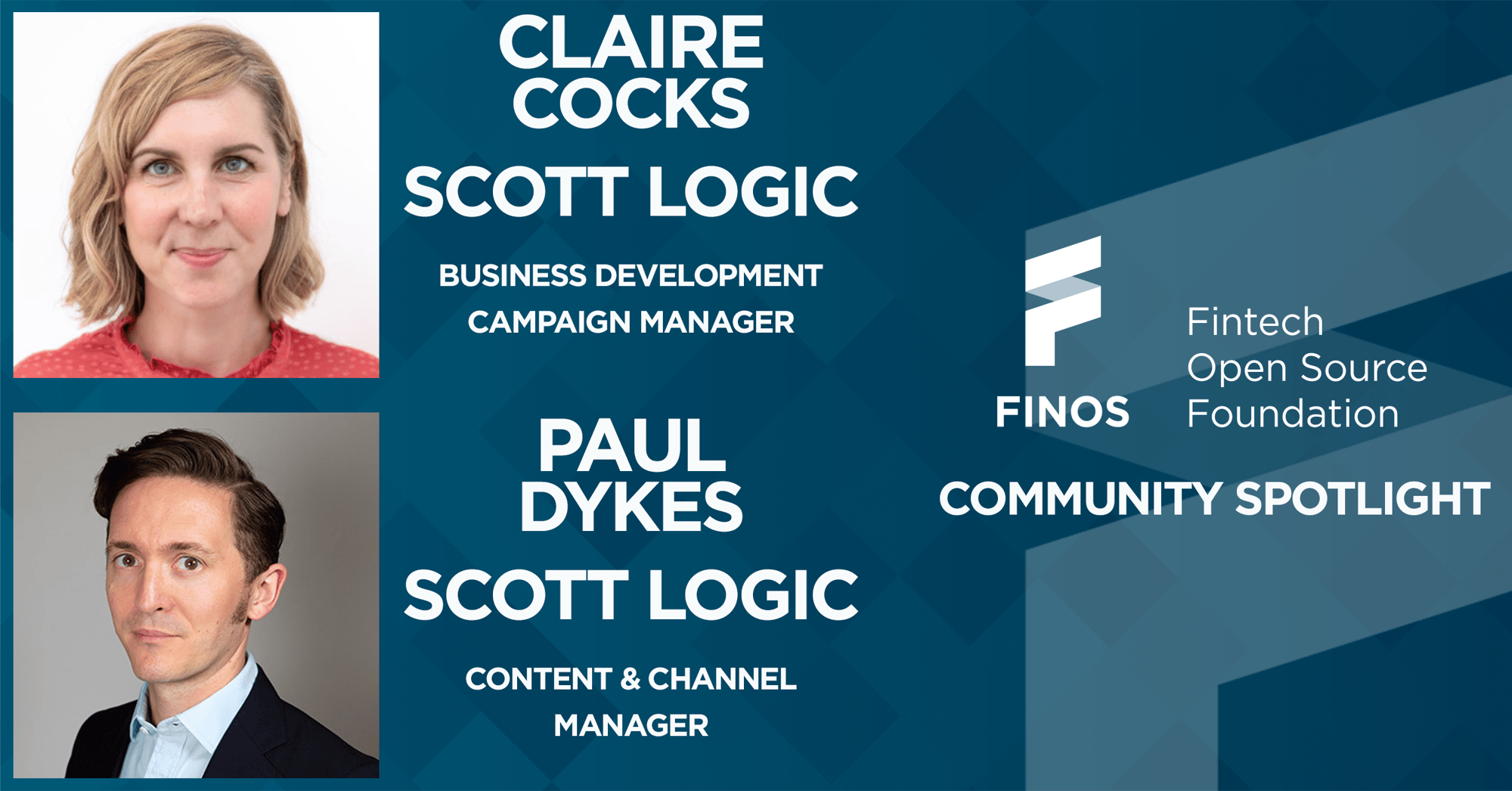 The FINOS team are delighted to spotlight two members of the FINOS community who are pivotal in organising and scaling the Open Source in Fintech Meetups that we collaborate in running with Scott Logic in the UK.
Since kicking off the London and Edinburgh FINOS meetups, and more recently, launching the Bristol group, Claire Cocks, Business Development Campaign Manager and Paul Dykes, Content and Channel Manager, at Scott Logic have built a FINOS community of over 1000 members and demonstrate the vision, energy and enthusiasm for providing rich content, awesome presenters and valuable insights from across FINOS projects and the wider fintech open source industry.
Thank you Claire and Paul for building a strong FINOS meetup community in the UK and for supporting FINOS projects and events with the Scott Logic team. Well done!
2020 Meetup Video Playlist on YouTube