Here's what's happening in the week of December 9th, 2019 within the FINOS community. Please feel free to forward this email to colleagues and industry partners who you think will be interested in FINOS. If someone forwarded this email to you and you'd like to subscribe, please send a note to
community+subscribe@finos.org
and you'll be added to the mailing list.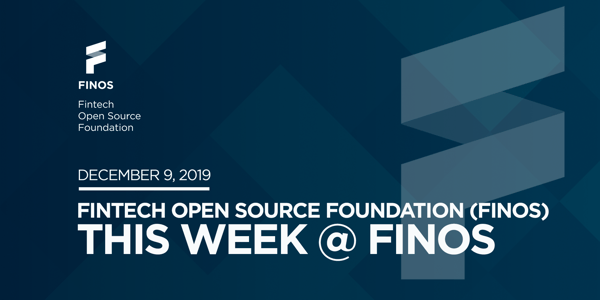 Thanks to everyone who provided feedback on the
FDC3 1.0 standards
so far! We have decided to extend the deadline to complete the
FDC3 Survey
to
Friday, December 13th.
Your input will help us improve our support for your organization and the larger FDC3 community.
Please take a few minutes to complete the
FDC3 Survey
and let us know how well you think FDC3 is addressing the needs of financial organizations, how we can help you with adoption, and what you think of the health of the FDC3 contributor community. Access the survey
here
.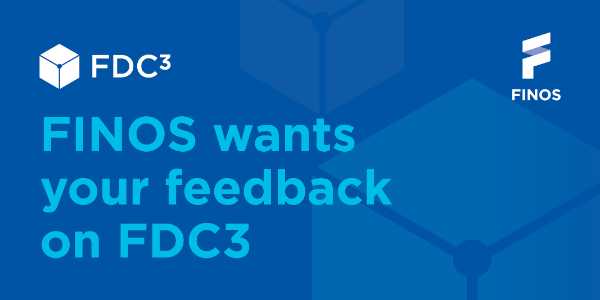 Monday December 9th
11am ET / 4pm BST. Financial Objects PMC Meeting (Financial Objects Program)
Tuesday, December 10th
11am ET / 4pm BST. Securities Reference Data Project (Data Technologies Program)
Wednesday, December 11th
No program activities planned.
Thursday, December 12th
10am ET / 3pm BST. FDC3 Context Data & Intents Working Group (FDC3 Program)

Friday, December 13th
9am ET / 2pm BST. FDC3 PMC Meeting (FDC3 Program)
12pm ET / 5pm BST FINOS Office Hours

A place for all FINOS members and contributors to hang out and ask us anything.
Looking Ahead:
Get Involved. Opportunities for further participation and contribution:
The

Call Metadata Standardization WG is developing a standard proposal for call recording metadata that includes call details, voice recordings, and transcribed voice, and is looking for contributors and call examples to validate the standard. Check out the list of Help Wanted issues.