Check out the newly released Perspective case study, which provides a great example of collaborative development.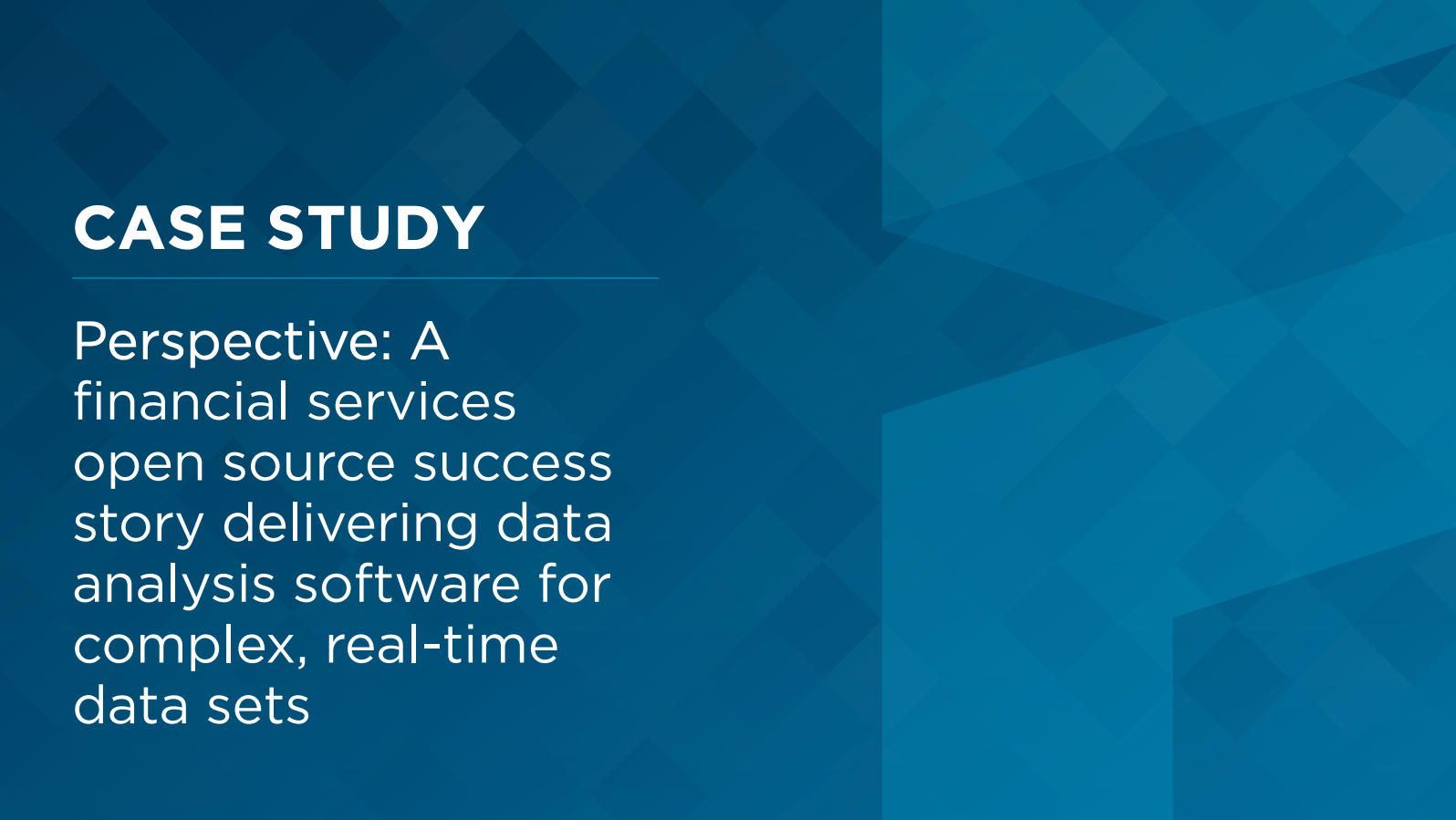 Perspective is an interactive visualization component for large, real-time datasets, used to build reports, dashboards, applications, and more. J.P. Morgan Chase open sourced Perspective in November 2018 and the project serves as a great example of collaborative development with community growth from both within and outside of J.P. Morgan Chase. This case study briefly discusses why the team decided to open source their proprietary software and then illustrates two very different experiences of open source collaboration: Scott Logic adding the D3FC open source charting module to Perspective and RBC Capital Markets implementing Perspective visualization tools into their existing trader desktop.
Read the full case study here and check out the Perspective website and GitHub Repo to learn how you can collaborate on the project too.
Interested in this FINOS open source project, or any of our other projects? Click the link below to see how to get involved in the FINOS Community.